It's Not Just Jewelry, It's Art
ARY D'PO is a quality award-winning jewelry boutique from Los Angeles, California. Each piece created is an original design, ethically crafted with integrity and care. ARY D'PO jewelry is all about warmth, positivity, and blurring the lines between art and jewelry.
Who We Are: The ARY D'PO Story
ARY D'PO was founded by the couple Arman and Yeva Poghosyan. The pair, originally from Armenia, moved to the United States in 2003. Like most Eastern Europeans in the late 20th century, Arman and Yeva had to adapt to the intricacies of life in a post-Soviet society, facing many challenges. But, they always kept their positivity strong and looked forward to the future, working hard to build a new life and a family.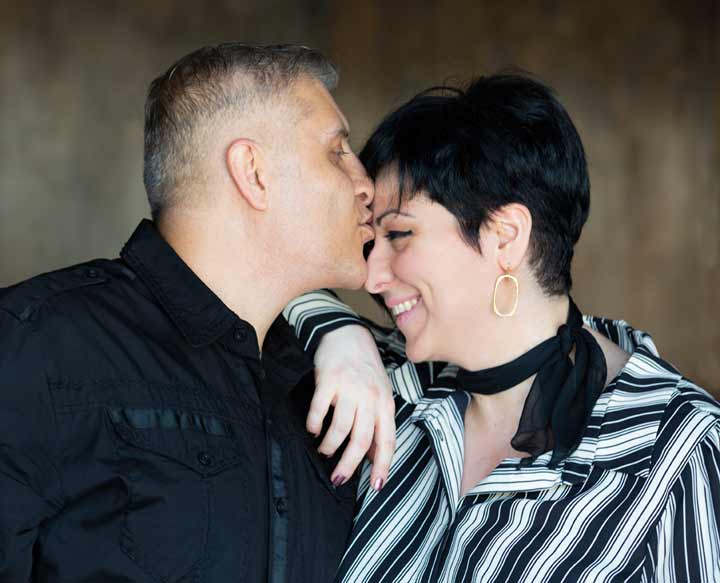 They have both always shared a deep love for art and jewelry, so along with their love and family, Arman and Yeva created a brand together: ARY D'PO. Their award-winning quality jewelry brand has gone on to earn a reputation for its stunning original design and integrity.
Arman holds a Bachelor's degree in Art and Industrial Design. He boasts over 20 years of design experience. This includes working on projects for general retail and hotel giants such as Sheraton, Marriott, Hilton, he utilized his design experiences to create for global brands like Kathy Ireland and Tommy Bahama.  Arman uses modern technology to create each original design with the utmost thought and care. He is always looking to extend himself further with new ideas and styles.
His partner in life and business, Yeva, has mostly worked in leadership roles for the finance and entertainment industries. Her expansive career started at the HSBC Bank of Armenia and shifted to the world of TV Entertainment after moving into the USA. Yeva is a California Certified Public Accountant (CPA) and currently has positioned herself as a much sought-after consultant helping companies improve their structure, efficiency, record-keeping, and compliance.
For ARY D'PO, Yeva oversees the company's operations, as well as helps Arman in the design process. Each piece must fit her flawless taste and style. She is proud to wear her stunning ARY D'PO pieces every day.
Our Philosophy: Quality Jewelry Meets Art And Nature
The main foundations underpinning ARY D'PO are integrity and quality. Arman and Yeva work hard to ensure each piece captures their love and passion for nature, jewelry and art.
ARY D'PO designs often play with the lines between art and jewelry. For this reason, each piece tells a story. Maybe it's a story of survival and bravery, a romantic fairy tale, or a creation myth. Behind each gemstone or symbol is a deep, detailed and multi-faceted narrative. ARY D'PO doesn't just create jewelry, but symbols of positivity and creativity.
However, many ARY D'PO designs are also inspired by the wonders of the natural world. In their designs, Arman and Yeva strive to capture the magic of the world we live in. Many pieces of the brand's jewelry are all about celebrating the joy of life and our stunning universe.
Each design is crafted by a highly skilled designer. No matter the inspiration, Arman and Yeva ensure the brand's quality jewelry radiates positive energy. The jewelry is intended to be worn with warmth.
Giving is a major part of the ARY D'PO philosophy. ARY D'PO often donate to a range of charities such as the Salvation Army. Yeva and Arman feel a particular desire to help children. Therefore, they also give jewelry to silent auctions for the Heal Los Angeles Foundation and the Children Of Armenia Fund (COAF).
Our Line: The Pieces ARY D'PO Offer
ARY D'PO is proud to offer a wide range of lovely necklaces, bracelets and earrings. Each original design is perfectly crafted for modern style. The pieces are made from sterling silver or brass, and plated with high quality gold or rhodium.
The brand designers have carefully crafted many lines of unique and high quality jewelry for ARY D'PO. Each of these collections is inspired by art or the natural world, and they are distinct and unique to each other. Hundreds of hours of work go into perfecting each original design.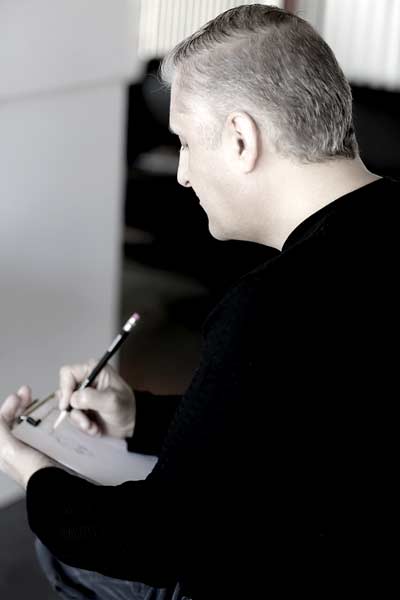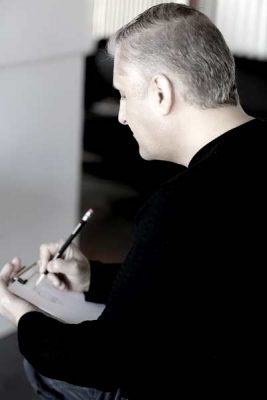 "The aim of art is to represent not the outward appearance of things, but their inward significance." – Aristotle
The Black Jewel Collection is a bold and elegant anthology. These pieces are centered around diamonds and black agate. These are a perfect look for a strong, sophisticated woman.
The Four Leaf Clover Collection is great for everyday wear. This simple and subtle line is made of gold or sterling silver. Each piece features a symbol of luck. These charming little pieces easily elevate any look – day or night.
The Dream Collection features a beautiful set of earrings and a necklace. These geometric pieces are black enamel and gold. They are classic yet modern, and the perfect artistic statement for an evening out.
The Gingko Leaf After Rain Collection and the Gingko Leaf Shiny Nights Collection are each inspired by gorgeous Asian trees. As some of the oldest trees in the world, they are symbols of growth and strength. These pieces are designed to capture the essence of these stunning trees.
The Twisted Swirls Collection and Twisted Heart And Orbs Collection are classic and romantic feature pieces. The twist worked into the metal offers a beautiful and feminine mood to each piece. This jewelry is precious, unique and will add to an outfit for any formal event.
The Urban Marquise collection is an elegant and powerful statement set, featuring the gorgeous 10.5 mm marquise cut Swarovski crystal at the end of each piece. The marquise cut style originated in the 18th century when King Louis XV of France ordered his jewelers to cut a diamond in the shape that looks like the lips of his mistress, Jean Antoinette Poisson. ARY D'PO encompassed this distinctive and enduring cut into the Urban Marquise collection, connecting modern style with timeless sophistication.
The Shiny Stars Collection is an ethereal and dreamy range. These pieces are inspired by the night sky. The largest collection is best known for the lariat drop necklace. This popular piece is inspired by solar eclipses. It depicts a beautiful sun, moon and stars. Each symbol is cast in precious metals.
Finally, the Enchanting Obsidian Collection is a simple and elegant statement jewelry that combines the enchanting ancient powers of naturally sourced obsidian with modern design principles. Inspired by this translucent gemstone's hypnotizing appearance and protective powers, ARY D'PO created a clean-lined and captivating collection of stunning designer jewelry that is auspicious, special and enhances any outfit.
ARY D'PO jewelry makes a great gift for any occasion. For this reason, we feature a range of jewelry items as gifts in our store. We offer stunning and branded gift packaging, to make it that little bit more special.
Materials For ARY D'PO Jewelry
ARY D'PO is very committed to maintaining a high integrity and high quality brand. Most of the jewelry uses sterling silver or brass as a base material. Then, this is plated with precious metals such as gold or rhodium. The plating is durable, prevents tarnishing and looks incredible. Afterwards, the piece is finished with another anti-tarnishing layer. This ensures long lasting jewelry – as you deserve.
While we often use gold, rhodium plated jewelry is an ARY D'PO hallmark. This precious material is closely related to platinum, but is rarer. Rhodium is corrosion, oxidation and scratch resistant. It is very bright and shiny. This makes it an eye-catching finish on any piece of jewelry. ARY D'PO uses silver or black rhodium for many pieces. This plating is a classic feature of ARY D'PO's high quality jewelry designs.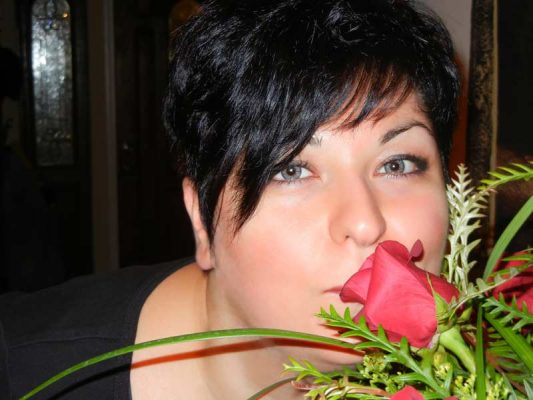 "You get in life what you have the courage to ask for." – Oprah Winfrey
People love ARY D'PO designer jewelry! The women who wear the designs have so much positive feedback about the brand.
Model Audrey Smith posted "I'm a girl who loves to shine, and recently I got a new necklace from @ary_dpo. It's a beautiful 18k gold over sterling silver chain, and this is the twisted heart edition which uses the heart used to secure the necklace. ARY D'PO is quality DESIGNER jewelry."
Darcy Donovan, actress from Anchorman, Bones, Six Feet Under and many more, was in love with her ARY D'PO jewelry. She posted about her pieces, claiming "…I adore the necklace and earrings as well. Thank you so much."
Jennifer Bartels, actress and producer, known for "American Woman"(2018), "Broken" (2016) and "Friends of the People" (2014) posted "…I love your jewelry, these earrings are amazing."
Many other stunning celebrities and influential women also love their ARY D'PO pieces. They appreciate the positivity, integrity and care that goes into creating each piece.