It's Not Just Jewelry, It's Art
Award-winning designer jewelry brand ARY D'PO is the aesthetic brainchild of an artist, a maker of beautiful things, and a lover of art. As an admirer of anything that speaks of beauty, Arman Poghosyan, talented designer and, Yeva Poghosyan, accounting professional and a long-time jewelry enthusiast have joined forces to create a designer jewelry brand that will bring joy and happiness to anyone wearing or gifting it.
Life Imitates Art, and Art Imitates Nature
ARY D'PO is for the movers and the shakers, the natural and the whimsical, the artistic and the practical. It is a creative movement dedicated towards visualizing the world from behind a more beautiful lens, dedicated to not just imitating nature, but to appreciating life.
About The Jewelry and The Designers
"Imagination is everything. It is the preview of life's coming attractions." – Albert Einstein
ARY D'PO finds its inspiration in art and nature. There is a methodical madness to the intricately woven together inspirations from fantastical fairy tales, stoic stories of survival, and even just the pastoral peace planted by the world all around us. Each individual jewelry design is imbued by the delicate love of the creators and the power of the symbols it captures; full of positive energy. Our pieces are meticulously crafted by an experienced designer and are meant to be worn with warmth. Featuring a wide range of designs, they are crafted for the person that not only sees the piece for its own beauty but also sees beyond the jewelry into the art within.
After being born in Yerevan, Armenia, Arman and Yeva emigrated to the United States in 2003 to fully explore their mutual passion for freedom of expression and desire for improvement. They went through hell and paradise, together. While coming of age, like many other Armenians, they experienced the brunt of the war disrupting the post-Soviet Union country and the heinous blockade the country was under, leaving it with a limited amount of food, gas, and scheduled electricity supply. The two witnessed the devastating earthquake of 1988, that shocked the world by the sheer level of the damage it caused and human lives that were lost. In spite of the tragedies surrounding them, Arman and Yeva knew that better opportunities awaited. They built a life, a family, and a brand based on their enduring love, mutual respect, and long-lasting friendship.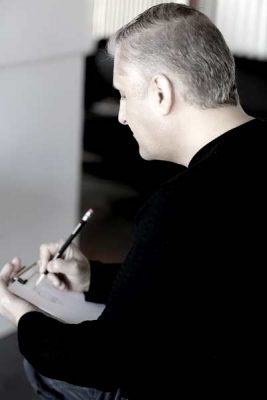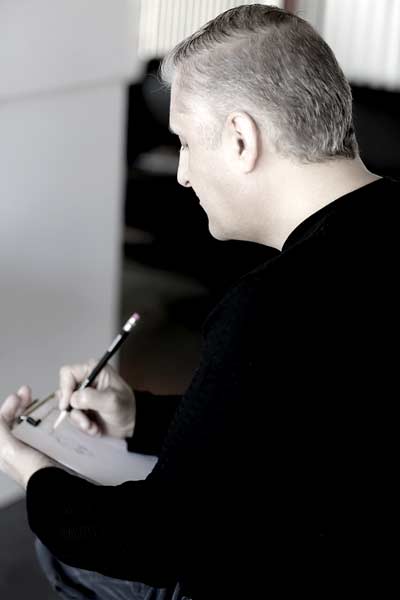 "The aim of art is to represent not the outward appearance of things, but their inward significance." – Aristotle
With a powerful artist's eye, capable of detecting beauty in the mundane, Arman understands each step of creating a piece: starting from the sketch, all the way through the 3D sculpting, sample making, manufacturing, and finally presentation. Along with his Bachelor's Degree in Art and Industrial Design, accompanied by a 20 years history in design, Arman is constantly challenging himself, learning new design techniques, and furthering his craftsmanship. Through working with companies like Lamps Plus, Pacific Coast Lighting, Alpan Lighting, and Lusive Décor on projects for general retail and hotel giants such as Sheraton, Marriott, Hilton, he utilized his design experiences to create for global brands like Kathy Ireland, Dick Idol, and Tommy Bahama. And now, Arman continues to surprise and delight the world with his talent through the designs seen in the stunning ARY D'PO jewelry collections.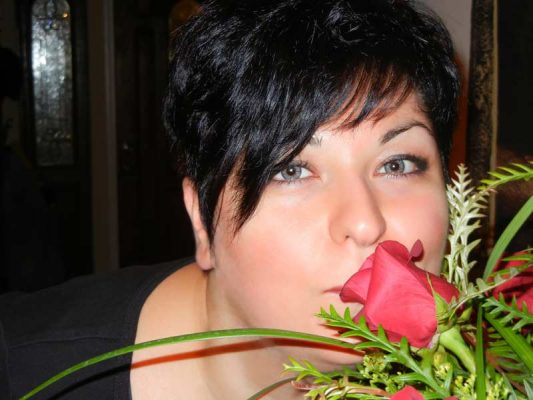 "You get in life what you have the courage to ask for." – Oprah Winfrey
His partner in life and partner in business, Yeva is a California Certified Public Accountant (CPA) and a strong leader with 23 years of experience in finance and accounting, including 17 years of efficient strategic and tactical leadership roles, along with 13 years of overall practice in the entertainment industry. She began her expansive career at the HSBC Bank of Armenia, and shortly after moving into the USA, discovered the magic of the world of TV Entertainment! Yeva's leadership skills, knowledge, perseverance, and strategic vision helped her grow and find recognition within the Entertainment industry. Her new journey commenced with Original Productions, a FremantleMedia company where Yeva worked for 10 years reaching the leadership role of Senior VP of Finance, moving on to Senior VP of Finance at Asylum Entertainment a Legendary company (now Asylum Entertainment Group). Yeva currently has positioned herself as a much sought after consultant in the industry helping individuals and global companies improve organizational structure, achieve operational efficiency, clean record-keeping, and compliance. Not only does she assist in the design process along with Arman, but every piece must also fit her impeccable taste and aesthetic. Every day she is graced with ARY D'PO jewelry, not just because she wants the world to see those beautiful pieces, but… well, because she really loves them.