ARY D'PO Necklaces
Necklaces are an intimate and stunning piece of jewelry. They are so versatile, coming in many lengths from tiny chokers to long lariat necklaces. The many different materials and styles means they are perfect whether for daily or evening wear.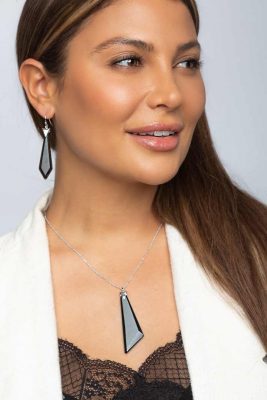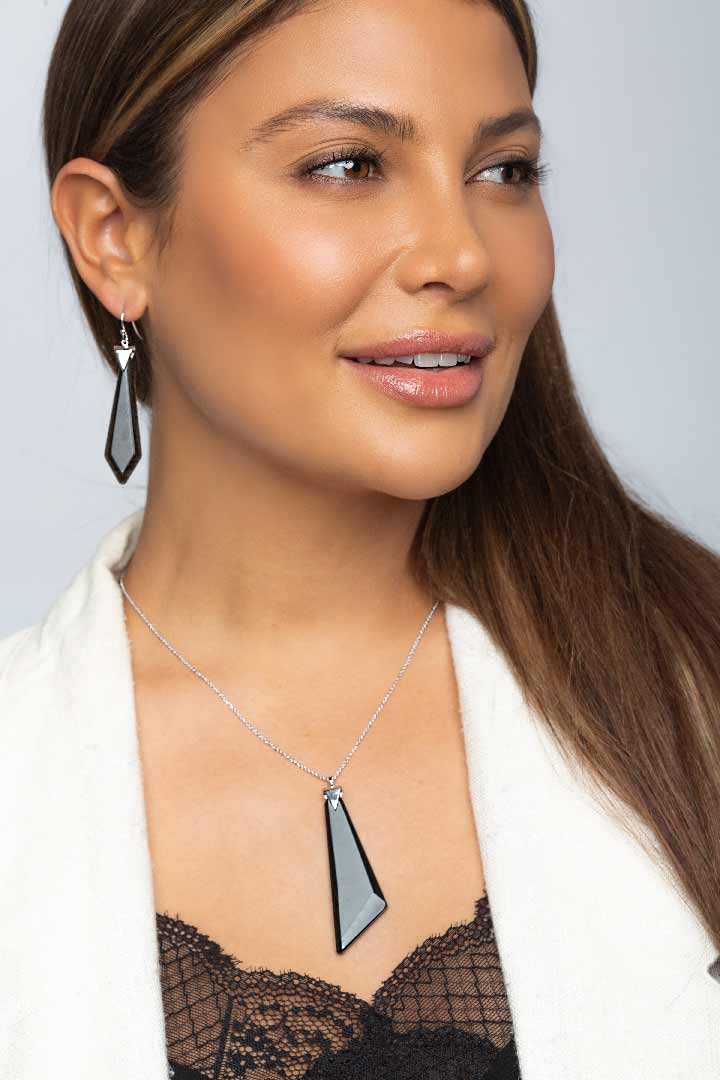 ARY D'PO offers a wide necklace range, each from different collections. Some are inspired by the celestial wonders of our universe and feature symbolic stars and moons. Some, such as the Gingko Leaf collection, pull inspiration from the beauty of Earth's abundant flora and fauna. Others, such as the Twisted Swirl collection, play with geometric shapes. ARY D'PO necklaces always appear fresh, modern and eye-catching for any occasion.
For thousands of years, women of all different cultures have kept something special and important to them around their neck. Around your neck and close to your heart is the perfect place to keep something meaningful.
Many women wear crucifix pendants to symbolize God, keeping her faith close at all times. Necklaces can be used to keep any beliefs close. Even outside of religion, a spiritual woman may enjoy the personalization of a necklace featuring her birthstone or a representation of her astrological sign.
Many people find themselves very calmed by nature. This is why many artists work elements of trees, flowers or celestial objects into their work. In this vein, ARY D'PO has done the same with their necklace designs. Each piece, inspired by the beautiful Earth, carries deep symbolism and significance. As a result, the pieces are meaningful and stunning.
ARY D'PO is proud to only use the highest quality materials for their jewelry. Each necklace is crafted from sterling silver or brass, which is then plated with rhodium or gold. These plating materials are some of the most sought after in the world. Rhodium, in particular, is incredibly strong and tarnish proof. ARY D'PO uses high quality clasps, to ensure the piece will stay in place just as the wearer desires.
No matter which ARY D'PO necklace design you choose, you will form a special connection to the piece. Not to mention, you'll be sure to turn heads at any event.