ARY D'PO Rings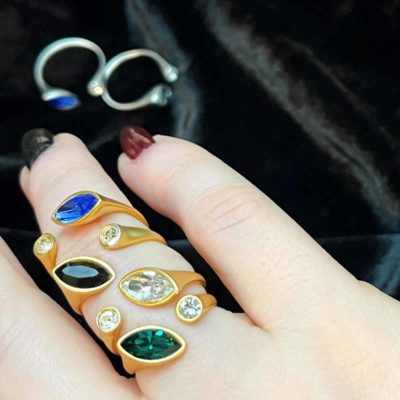 Shop our beautiful rings, uniquely designed and meticulously crafted to satisfy the taste of anyone who loves art.
These pieces are made from high quality materials, such as sterling silver, gold and rhodium. For the gold-plated pieces we use a special plating method called vermeil, which essentially involves an application of a thick layer of gold over sterling silver.
ARY D'PO rings will enhance any outfit and are perfect as a gift – satisfaction guaranteed!