ARY D'PO Earrings
ARY D'PO earrings are meticulously crafted pieces of jewelry. Each earring design is created to frame the face of the wearer and illuminate her personal style.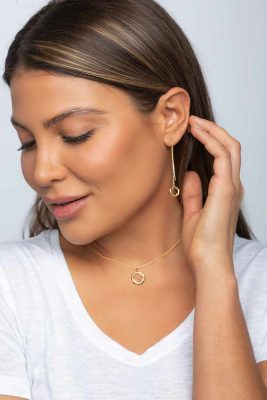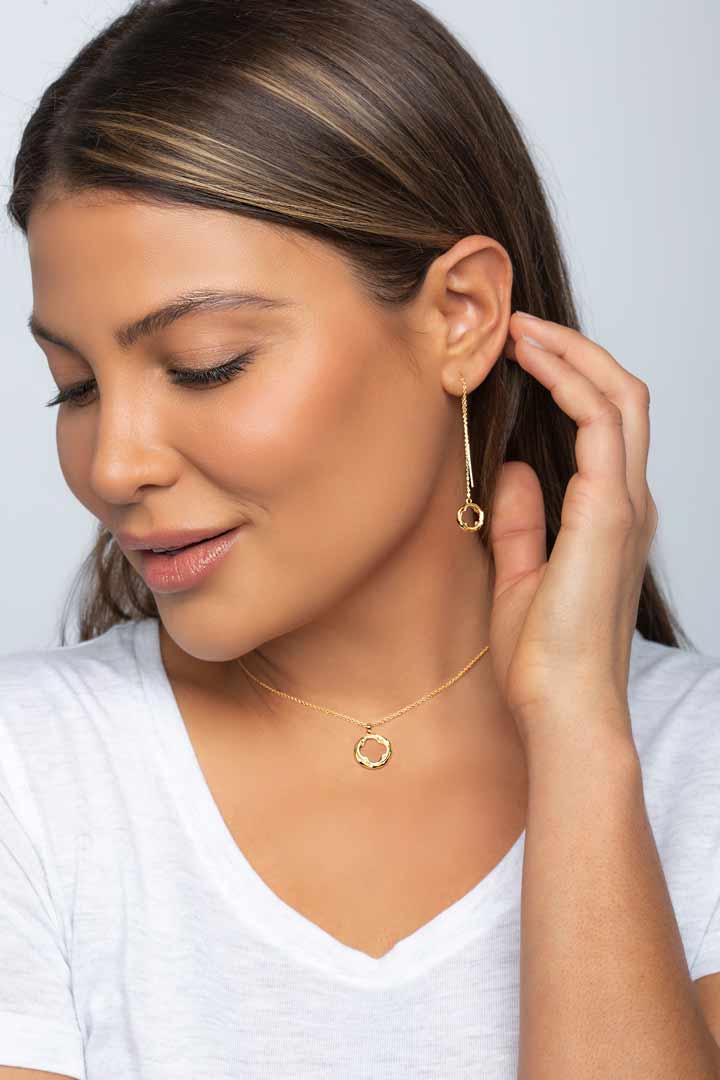 The earrings are crafted from high quality brass or sterling silver, which are overlaid with precious gold or rhodium. All ARY D'PO earring hooks are made from .925 sterling silver. This high quality and hypoallergenic material prevents any irritation to the wearer.
Earrings have existed for a long time, around 7000 years. They have always been a symbol of prestige. In most ancient societies, earring design was used to represent the things important to the wearer. The first book of the Bible, Exodus, even talks about earrings and refers to them as talismans. A talisman is a magical figure charged with a powerful energy.
These days, earrings are used as a beautiful way to adorn an outfit and highlight the wearer's features. When modern earrings became popular in the mid-20th century, they quickly became a hallmark of women's fashion. In the words of the stunning and sophisticated celebrity Jennifer Lopez: "women should never go without earrings. Passing on them is an opportunity to be missed.
"It is true that now, on the red carpet, celebrity women are rarely seen without earrings. Well-designed pieces draw the eyes to the wearer's face and add a lovely detail to an evening look.
There are many different types of earring, each adding to an outfit in a different way. Dangle or drop earrings make the face and neck appear longer, and more feminine. Earrings in geometric shapes tend to sharpen the features, making the wearer look tidy yet beautiful. Small stud earrings are casual yet dainty and elegant. This makes them the perfect choice for daytime wear.
Many ARY D'PO earring designs are inspired by the beauty of the universe and Earth. By using high end materials and design techniques, ARY D'PO  earrings capture some of the magic and wonder of our natural world. This works in harmony with the beauty of the woman wearing the design. No matter which type of earring you prefer, they are a great way to add charm and sophistication to your look.