Chocolates are an excellent idea, but you already sent a box last year. You need something else but are unsure what to buy for the extraordinary women in your life. Newsflash, you are not alone. Holiday gifting for women can be quite challenging.
If only there were a trick to getting it right and putting a smile on your wife, sister, daughter, co-worker, or mother's face.
It just so happens there is a trick to cop the best gifts for your favorite women this holiday.
Intrigued? Let's find out!
Gift ideas – different types of women, different types of gifts.
The trick is figuring out what kind of woman you are gifting. While it is not always straightforward, we have narrowed it down to the following categories.
In situations where the personality type overlaps, you can consider getting gifts from the different categories to create the perfect gift combo.
The Fashionista
She loves looking fabulous. She keeps informed about happenings in the fashion world and loves to kill it when she's out. If this sounds like her, you can not miss it with the following gift items.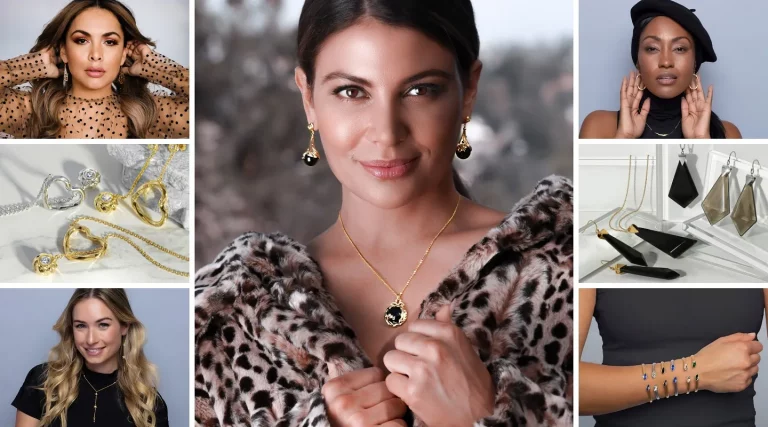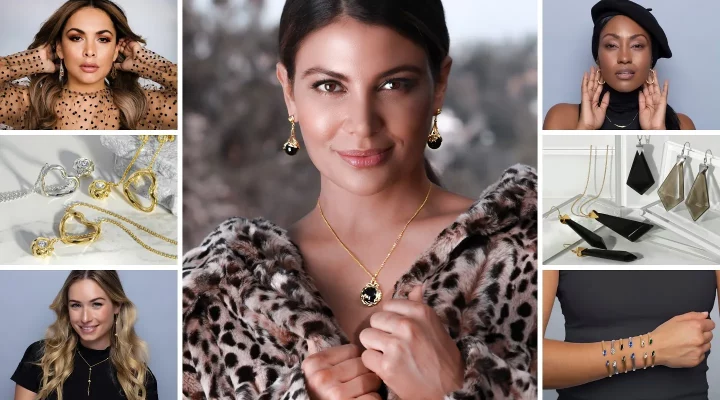 Jewelry has always been a go-to when gifting women, and for a good reason. No one says no to all that glitz and sparkle. What makes it better is that you have several options, with rings, bracelets, necklaces, and earrings being favorite picks.
2. Knit loungewear set
Know that feeling when you have a wardrobe filled with clothes but can not find something to wear? Women know that feeling all too well and would appreciate a knit loungewear set because it doubles as indoor and outdoor wear.
3. Crossbody bag
One thing always taken for granted in most men's wear is pockets. The very thing that is lacking or in impractical proportions on women's wear.
Enter crossbody bags.
These bags are a staple for everyday women because they free up their hands and carry their mobile phones and other essentials. You can't get it wrong if you show up with a fashionable crossbody bag.
4. A pair of sunglasses
No fashionista wardrobe is complete without an insane number of sunglasses she does not even wear anymore. You might as well contribute your quota with one or more bespoke shades for her collection.
5. Heels
If there were ever a "break in case of emergency" gift fashion item, it would be heels. While not all women would appreciate heels, you can bet your last dollar that most do and the recipient of your gift does too. Find one in her favorite color or matches a dress you know she loves and watch her melt.
The Tech Geek
She and her devices are inseparable. She always wants the newest phone and computer models and can never have enough tech around her. If this is your girl, the following are a couple of things she would love.
6. Polaroid Instant Camera
Old school? Think again. Having a multi-camera system on your mobile phone does not mean it takes the place of the good ol' polaroid instant camera. For one, it is not as fun, and the fact that you get the pictures instantly makes for a pleasant memory in itself.
7. Air tag – 4 pack
We have all been there, where you suddenly can not find your home or car keys. Or maybe you are about to make a payment, and your wallet suddenly decides to go poof on you. Very embarrassing.
You can save your loved one from such with a thoughtful gift of air tags. This way, she always knows she has a one-up on her keys and wallet.
8. Wireless charger
With all mobile technologies featuring wireless charging, having a wireless charger is quickly becoming essential. Besides the ease of use, as one charger can conveniently charge multiple devices, it also reduces litter as you take away the need to have wires everywhere. Don't second guess this; she's sure to appreciate it.
9. iPad
You know what? It is go hard or go home with the iPad. It would cost you more than most other items on this list, but it might be the perfect gift if you pull it off. Having an iPad at home is always a plus as it can help with work and also leisure.
10. Apple TV
Premium entertainment at her fingertips? She is not saying no to that. If she does not already have a TV box, you should set her up with the Apple TV. You can pull all stops for the 4K variant. She'd thank you for it.
The Home Decor Enthusiast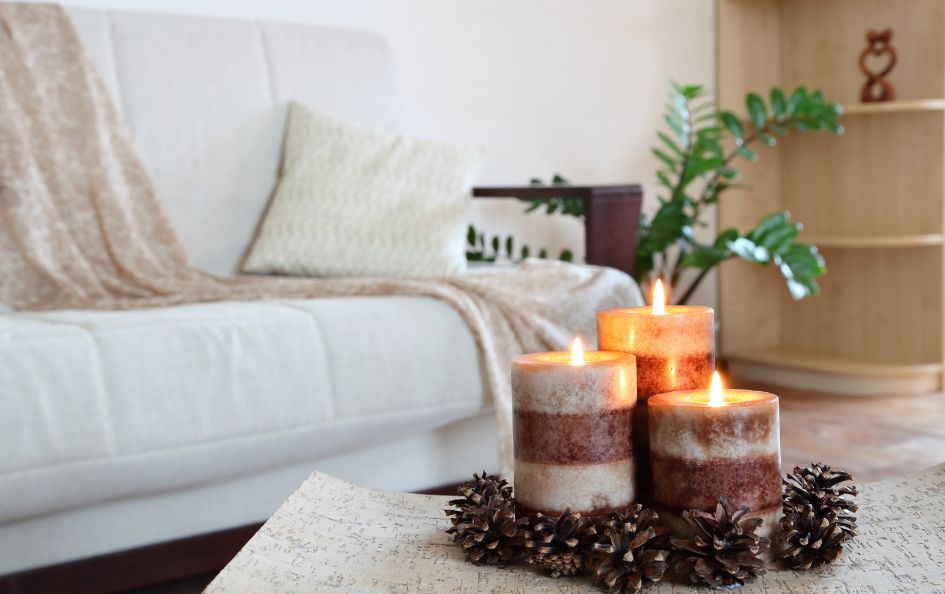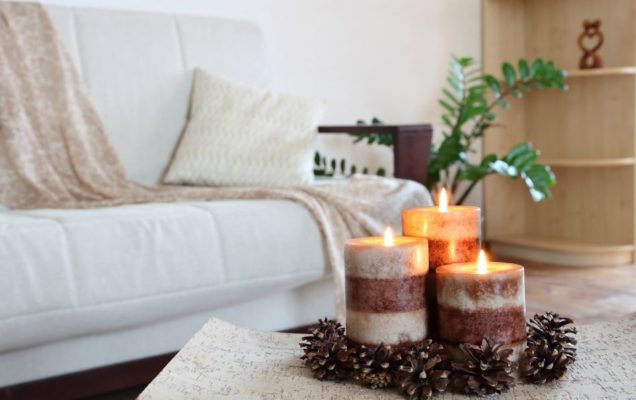 We all have that friend whose house always looks different every time you visit. She either has a new vase or has done something with the lighting. If this is your friend, we should help her with home decor with the following gift items.
11. Wine bottle garden kit
Nothing fancy, but it does the job. The kit comes with bottle inserts and seed packets. She would need to source wine bottles in her home, a great way to recycle bottles lying around. This is an excellent way to introduce nature into her home. You are guaranteed five stars if you deliver this to someone who loves nature.
12. Customized candle
This is a big favorite with mothers. It serves a dual purpose for them. The candle gives their space a lovely scent, but it is an even nicer touch when the candle is custom. You can have the candle in different shapes and her name, initials, favorite movie, or quote printed on the label.
13. A plant pot
A plant pot is always an exciting addition to any home. It adds colors, breathes new life into spaces, and invites nature into the house. This would be a thoughtful gift for women who appreciate nature.
14. Diffuser
The right diffuser transforms any space it is introduced. It releases essential oils that can be calming and relaxing after the day's hustle and bustle. Coming home to that fragrance would be something she will always look forward to, and it will be all thanks to you.
15. Hanging art
This is tricky because it is very easy to get it wrong. People usually critique what goes on their walls, so it has to be something special. You have a higher chance of nailing it if you are close to the gift recipient. If unsure, you can keep it simple and style the art piece after the room she would hang it.
The Gym Woman
When you can't reach her, you'd bet she's at the gym, and most times, you are right. The following are excellent gift ideas for women who love to break a sweat.
16. Moisture-wicking yoga pants
If the woman you are looking to gift likes to exert herself physically, you are lucky as this is the perfect gift. She probably has a couple of pairs already, but a couple more would not hurt.
Moisture-wicking pants are perfect because they direct sweat away from the skin and dry quickly so she can do what she enjoys for longer without getting drenched in sweat.
17. Massage gun
A massage gun is a must-have for people undergoing intensive workouts. She can use the device pre-workout to activate the muscles. She can also use them about 48 hours after a workout to enhance recovery and reduce soreness. This is one practical gift item you should be adding to your cart.
18. Workout mat
If you care about her and she spends a lot of time in the gym, you should invest in a quality workout mat as a gift this holiday. The improved traction would keep her safe as she stretches and runs through her poses.
19. Customized water bottle
They do say it is the small things that count. You can bank on that as you order a custom water bottle for her to head to the gym with for her sessions. You might not necessarily put her name on the bottle; her nick or initials should do the trick.
20. Renew gym subscription
Sometimes, the solution to your problem is staring right back at you. No need to overcomplicate it; you should simply renew her gym membership. If she has been there a while, you could renew for months since you are sure she plans to continue using their service.
You could call the gym directly and make it a surprise. An enjoyable one when she eventually finds out.
Considerations when shopping for women
The following are considerations you should keep in mind when gift shopping for women.
Personal tastes
You have to consider the things she likes, her favorite colors, her favorite brand, and her fabric type. It becomes effortless to make an informed decision when you are armed with these pieces of information.
Budget
You do not need to exert yourself as there are several budget options that would not hurt your pocket. Explore this list to find out the budget options available to you.