Mother's Day is just around the corner, and this is a great opportunity to show your mom some love and appreciation. Of course, you want to get her a gift she's going to completely cherish, but moms can be notoriously hard to buy for. Luckily, you've still got time to choose the perfect gift before Mother's Day comes around on May 8th. Here are some great Mother's Day gift ideas for 2022 that she's bound to appreciate.
How to choose the right Mother's Day gift this year
When it comes to choosing a present for Mother's Day, many people feel a lot of pressure. After all, how can you display your love and appreciation through just one item? Keep in mind that your mom will just be so happy that you thought of her and went to the effort to get her something you really thought she'd love. If she can see that you put some time and energy into choosing something lovely, she'll surely be pleased with it. So don't worry too much!
With that said, to help decide on the right gift, think about your mom's:
Is she a fashionable lady, who loves the finer things in life? Or is she more interested in practical, useful items? Think about the items she has in her house or the kinds of things she wears, and what these can tell you about her preferences.
Getting something that she can use while doing her hobbies is often a good idea. Things like a camera for a keen photographer or new goggles for a swimmer are often much appreciated! Just make sure you do your research and make sure she doesn't already have the thing you're planning to get her.
In the same vein, if she's interested in history or birds or whatever else, gifts related to these things (such as books or artwork) can be a lovely choice.
Thinking about these things can help you choose a great gift. However, you might still be feeling like you need a little extra inspiration. So, here are a few ideas to help you choose the perfect gift for Mother's Day.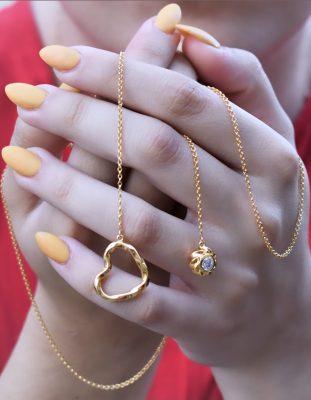 2022 Mother's Day Gift ideas for…
The sentimental mom
Does your mom still hold onto all the projects you brought home from school? Does she always get nostalgic at the memories you share as a family? If your mom is a sensitive type who loves her family above all else, she'll definitely appreciate an extra meaningful gift, such as:
1.    Personalized jewelry
There are so many great ways to make jewelry personalized. Of course, you can go with the classic engraving of a name or date. Or, you could get creative and add your fingerprint or a special message. You could also choose jewelry with her birthstone, her initials, or that depicts her favorite flower.
2.    A framed family recipe
Chances are that your mom has a cherished family recipe either written in her handwriting – or maybe even in her own mother's. Why not take this special family heirloom and get it framed so she can hang it on her kitchen wall? Alternatively, you could get it printed, in the original handwriting, on a plate or a tea towel.
3.    An artist's depiction of the family
The world is full of incredibly talented artists, each with their own distinct style. If you want to get a truly unique gift for your mom, you could commission an artist to create a family portrait. You can find freelance artists online and check out their portfolios to find someone whose style you think your mom would like.
A practical mom
If your mom's always cooking, or working out, or staying busy in some way, these are perfect gifts for her. When someone's on the go, little things that make life more organized and convenient are always useful.
4.    Stylish kitchen appliances
Your mom probably uses her toaster or kettle every single day. Why not upgrade them? Other kitchenware, such as cutlery, skillets, or cutting boards are also great options.
5.    Jewelry organizer
Many women rack up a lot of jewelry throughout their lifetimes. When you've had many birthdays, anniversaries, and milestones, you tend to accumulate quite a few necklaces, bracelets, and earrings! A compartmentalized jewelry organizer is a great way to keep it tidy and make sure she knows where all her favorite pieces are.
6.    A reusable coffee cup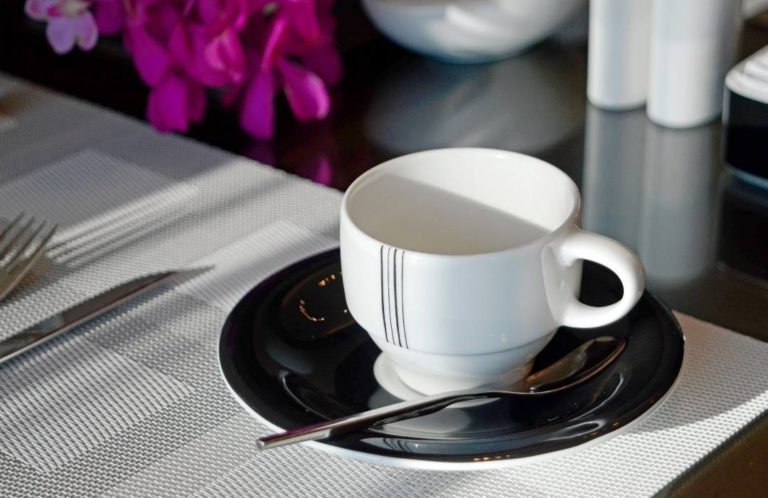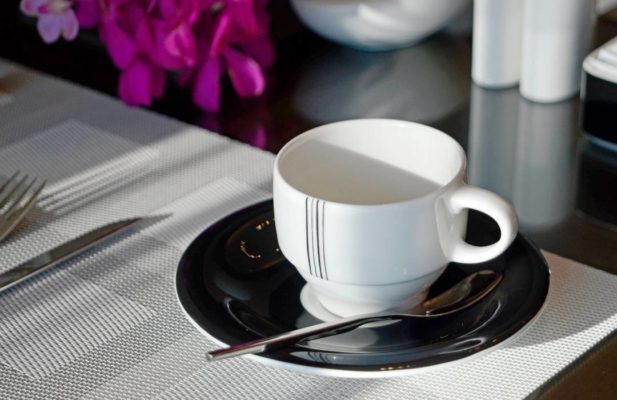 If your mom's someone who's always on the go, it's safe to say she probably enjoys her coffee. A nice travel mug is a great gift. Look for a high quality one that is stylish and will keep her coffee warm for hours.
7.    Wireless headphones
Many moms tend to forget to update their technology. Chances are that your mom is still using wired headphones – or none at all. Bluetooth headphones are so much more convenient, and are really easy to use. This is a particularly great gift if she's into walking, running, or staying active.
8.    A stylish tote bag
If street fashion and runway shows are anything to go by, we all know that big bags are back in style. With lockdowns lifted, a tiny little handbag just isn't going to cut it. If your mom's always keeping busy, get her a big and stylish bag. She can throw in her activewear, keys, wallet, laptop – anything she needs to take with her on a busy day.
A bit of luxury
Your mom deserves the best, right? These Mother's Day gift ideas for 2022 are all about upgrading the things she may already have. This year, help your mom to relax, unwind, and enjoy the finer things in life.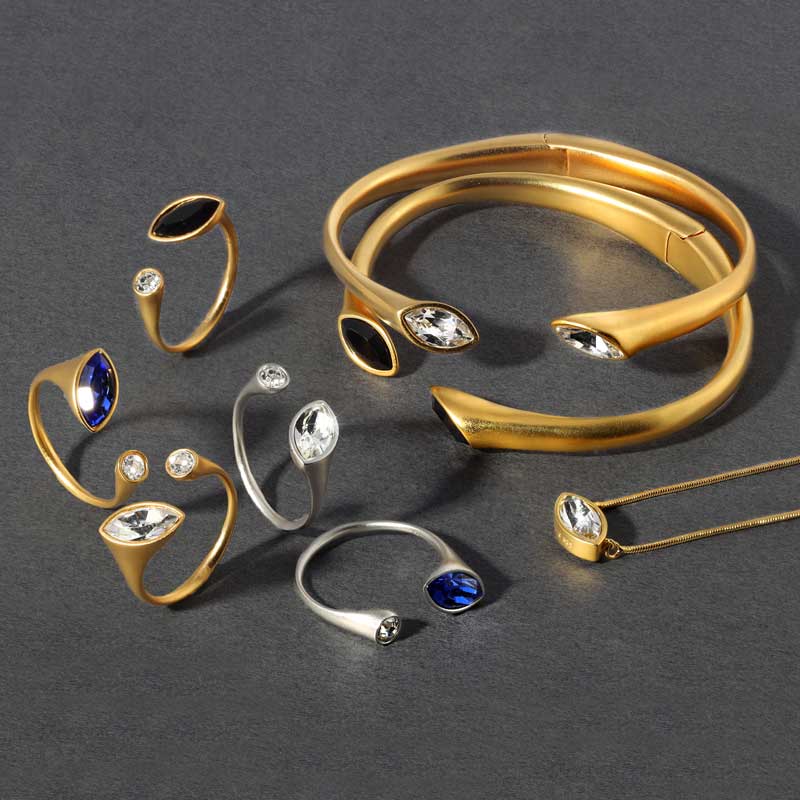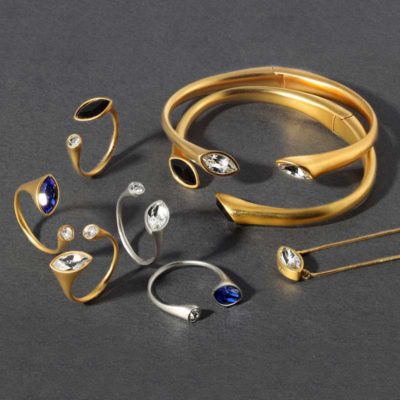 Your mom deserves jewelry that makes her look and feel her best. This Mother's Day, celebrate her love for you with an extra special piece to add to her collection. Look for sophisticated, meaningful items made with durable metals such as sterling silver or gold. Many boutiques have gorgeous options that are nothing short of tiny pieces of art.
10. A tea tasting kit
If your mom loves a cup of tea, why not invest in some really nice herbal blends for her? Find out if she prefers tea bags or loose leaf and then get a gift set featuring a range of flavors. To go the extra mile, you could also add in a mug or infuser.
11.  Nice towels
The difference between a nice towel and an average one can be huge. Think about when you go to a hotel and use a really fluffy towel – it's amazing, right? This Mother's Day, give that gift to your mom with some high quality bathroom linens.
12. Cashmere socks
Just like towels, socks are something everyone already has. And sure, cheap socks do the job, but there's nothing quite like the luxury of high quality socks keeping your feet nice and cozy.
13.  A sleeping mask
Sleep is a hugely important aspect of wellbeing and health. To improve its quality, there are so many amazing sleep masks on the market. Many people love soft satin or silk masks. You could also consider a mask with inbuilt headphones, so she can listen to calming sounds as she drifts off.
14.  A weighted blanket
Another sleep aid that's become very popular recently is weighted blankets. These blankets are known not just for improving sleep but also for decreasing anxiety. If your mom's been struggling to relax lately, this is definitely one of the best Mother's Day gift ideas for 2022.
If your mom's hard to buy for
Some people are just really tricky to shop for. If she already seems to have everything, or you never know what to get her, or she's always saying "oh, I don't need anything", this is the list for you! These items won't take up much space in her home, but will still go down a treat.
15.  A subscription box
Subscription boxes are all the rage in 2022. They're a great option, since they're a gift that keeps on giving. Subscription boxes exist for pretty much anything you can think of. Clothing, books, skincare products, wine, coffee, healthy snacks, jewelry…the list goes on. Most will give an option to subscribe for a certain period of time, such as six months or a year.
16.  Online classes
If your mom insists that she doesn't want any more clutter in her house, get her something non-physical. Masterclass offers a popular collection of online classes. With this, she'll get access to anything from cooking classes by Gordon Ramsay to tennis tips from Serena Williams.
17.  A streaming subscription
Or, if your mom just loves watching great movies and shows, you could buy her access to a streaming service. There are so many – there's Netflix, Hulu, Disney Plus, and so many more. Just make sure you're getting one that she doesn't already have!
18.  An anti-fatigue floor mat
This is a gift that your mom would probably never expect. Obviously, when you stand up for a long time, your legs and feet get tired. Make things more comfortable for your mom by getting her a special floor mat which is designed to minimize this stress. This could be a great addition to a space like her kitchen, where she might be on her feet for long periods of time.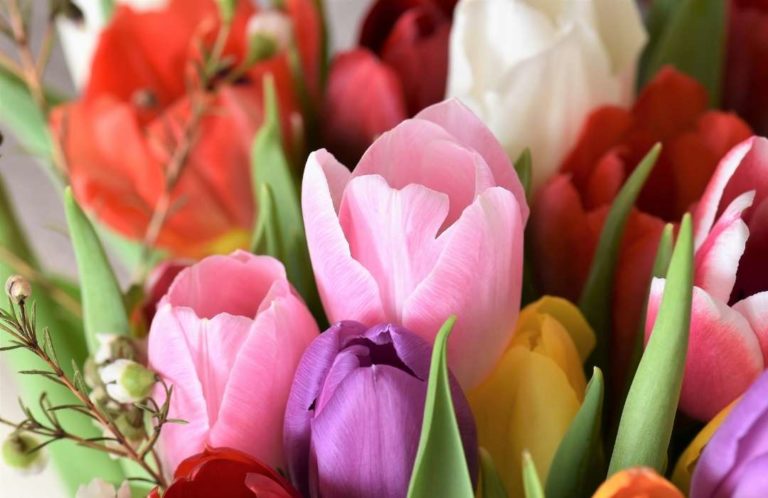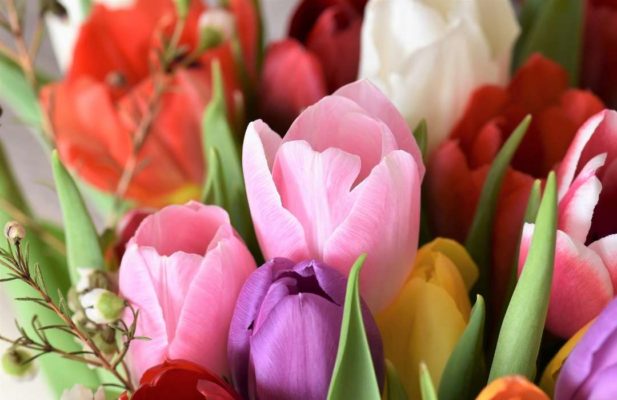 19.  Beautiful flowers
Who doesn't love flowers? A carefully considered bouquet always looks and smells lovely, but doesn't cause clutter because eventually it gets thrown away. To go the extra mile, look up flowers with meaning and choose ones that represent your love for her. For instance, lilies symbolize motherhood and pink roses are said to represent gratitude and grace, so both of these could be good options.
We're sure you'll find something amazing for your mom! Good luck, and happy Mother's Day.