Bracelets are a popular and timeless type of jewelry, and have been worn for over 7000 years. They are so classic and always add a feminine detail to any outfit. Bracelets are a great choice because they draw the eyes to your wrist. This is the slimmest part of the arm, which means bracelets can be a very flattering detail for your look.
At the fashion shows of 2020, we saw many beautiful and modern trends for bracelets. These included thick and bold chain link bracelets, and large gold bangles. These bracelet jewelry trends are striking ideas which you can work into your daily and formal looks this year. Such vivid and stunning jewelry will keep you feeling gorgeous as you go about your day.
Some women struggle to style bracelets. Maybe you think bracelets are hard to match to other items, or you find them uncomfortable. However, you just need to find the right bracelet that works for you.
In this article, there are six of the most popular types of bracelets, so you can try them out.
Bangle bracelet
Bangles are characterized by their inflexible shape. These types of bracelets are usually circular and made of a material that does not bend. This is often metal, but can also be wood, glass, or something else. They are designed to slip on over the hand, which means they often fit loosely on the wrist. This is a flattering fit, because it makes your wrist look smaller. The way bangles move and bounce on the wrist adds a sensual fluidity to a look.
Bangles that are made of precious metal or are plated with rhodium or gold are a great style. They are simple yet stylish and elegant. This year, thick gold bangles are a popular jewelry trend. You can pair this with almost anything. It would make a stunning detail for evening wear or a classy addition to a work look. Even with a casual white shirt and jeans, a gold bangle would be eye-catching and gorgeous.
Cuff bracelet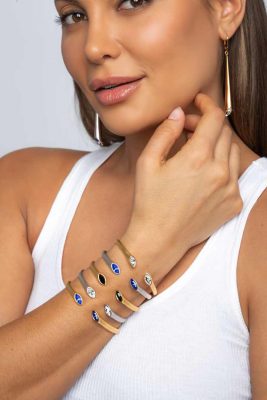 Cuff bracelets are similar to bangles as they are made of an inflexible material. The difference is that they have a gap, leaving them an incomplete circle. This allows the wearer to slip it over the wrist, in turn making it fit more snugly than a bangle.
Cuff bracelets are also usually thicker, sometimes even several inches wide. This makes these bold pieces a perfect piece of artistic statement jewelry. They look best in a bold metal, such as gold or silver. Wide cuff bracelets also often have intricate designs cut into them, which is a detailed and gorgeous look.
When we see celebrities in cuff bracelets, it's usually on the red carpet. At the 2020 Oscars, Regina King wore a Harry Winston cuff, and Geena Davis had an intricate diamond-encrusted Chopard cuff. These bold bracelets made perfect additions to their formal looks.
Tennis bracelet
Tennis bracelets are one of the most popular "high class" bracelets. They evoke images of sophisticated women spending their afternoons at a country club. These bracelets are thin and elegant, made of a line of small and identically cut diamonds sitting together on a precious metal chain. They are usually subtle and always gorgeous.
These bracelets are named in honor of tennis player Chris Evert. At the US Open, her diamond bracelet fell off her wrist and the clasp broke. She asked that the match be stopped until the bracelet had been repaired. This earned Evert a name for herself in the jewelry industry, and ever since, this elegant bracelet has been associated with that moment.
On the red carpet, tennis bracelets are a staple piece. They are often seen on the wrists of many revered celebrities such as Jennifer Lopez. These bracelets have a distinctly formal mood, which makes them a perfect choice for evening events.
Beaded bracelet
These bracelets are made of beads held together by a chain or elastic band. They are tightly packed together, so you can't see the chain holding them together. Instead, you just see the band of beads encircling the wrist. This can be a very gorgeous look, but make sure to carefully select the materials that the beads are made of.
Some beaded bracelets that are simple plastic or glass can be bought for as little as one dollar! But if you choose a beaded bracelet of pearls, gemstones, or even crafted metal beads, this is a unique and beautiful type of bracelet.
Chain bracelet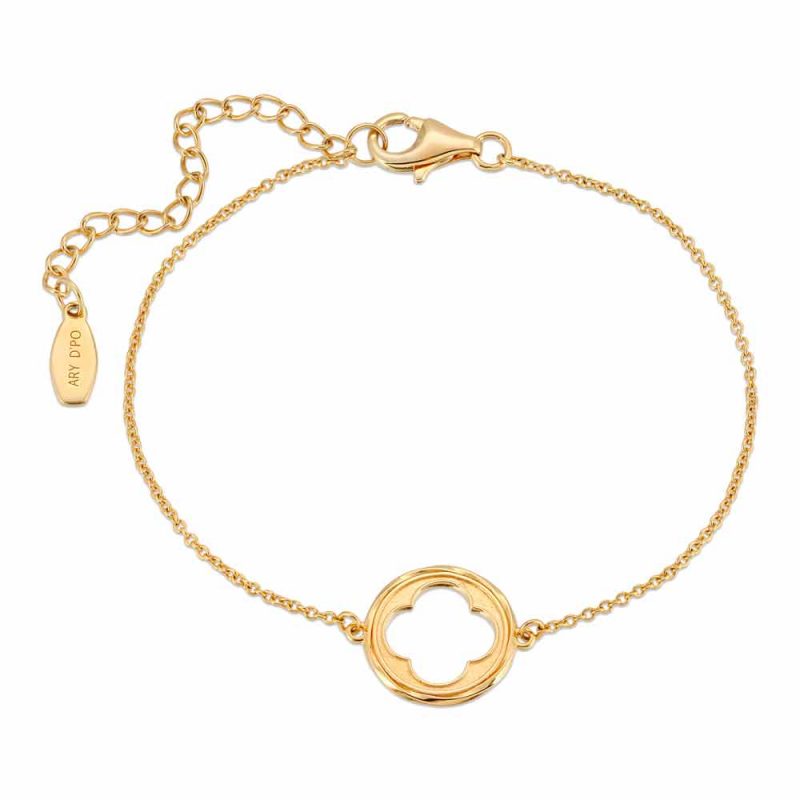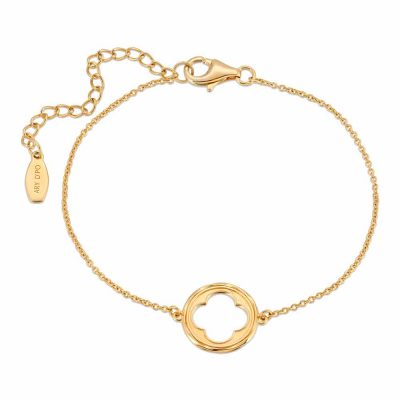 Chain bracelets, sometimes called link bracelets, are one of the most versatile types of bracelets. They consist of a simple metal chain, secured with a clasp. Chain bracelets can have different styles depending on the chain type and size of the links.
This year, thick and bold chain bracelets in silver and gold were seen all over the runways. You may think layering bracelets in this way sounds a little gaudy but elegant celebrities, such as Sandra Oh at the 2020 Oscars, have recently worn showy bold chain bracelets. These styles look super fresh and modern. In many runway looks, the chain links are rectangular and square. This is a fresh and unique take on the circular jewelry we're used to seeing.
Charm bracelet
As the name suggests, these types of bracelets are designed to hold charms. Charm bracelets have been popular since the 1950s and 60s. Many female celebrities such as Lindsey Lohan (on the cover of Vanity Fair) have been seen wearing these bracelets.
Today, almost every woman or girl owns a charm bracelet. These bracelets are such a perfect way to express yourself, as each charm will have a story behind it. Charm bracelets make a great gift for a daughter because she can fill it with pretty charms which represent experiences and memories she has or things that are important to her. She may not find it practical to wear often, but they are often one of the most sentimental pieces that women own and treasure.