It's certainly crept up on us this year, but the 2020 holiday season is now on the horizon! From Thanksgiving through to New Years, we have plenty to celebrate. Jewelry is a great way to get into the spirit of the most joyful time of the year.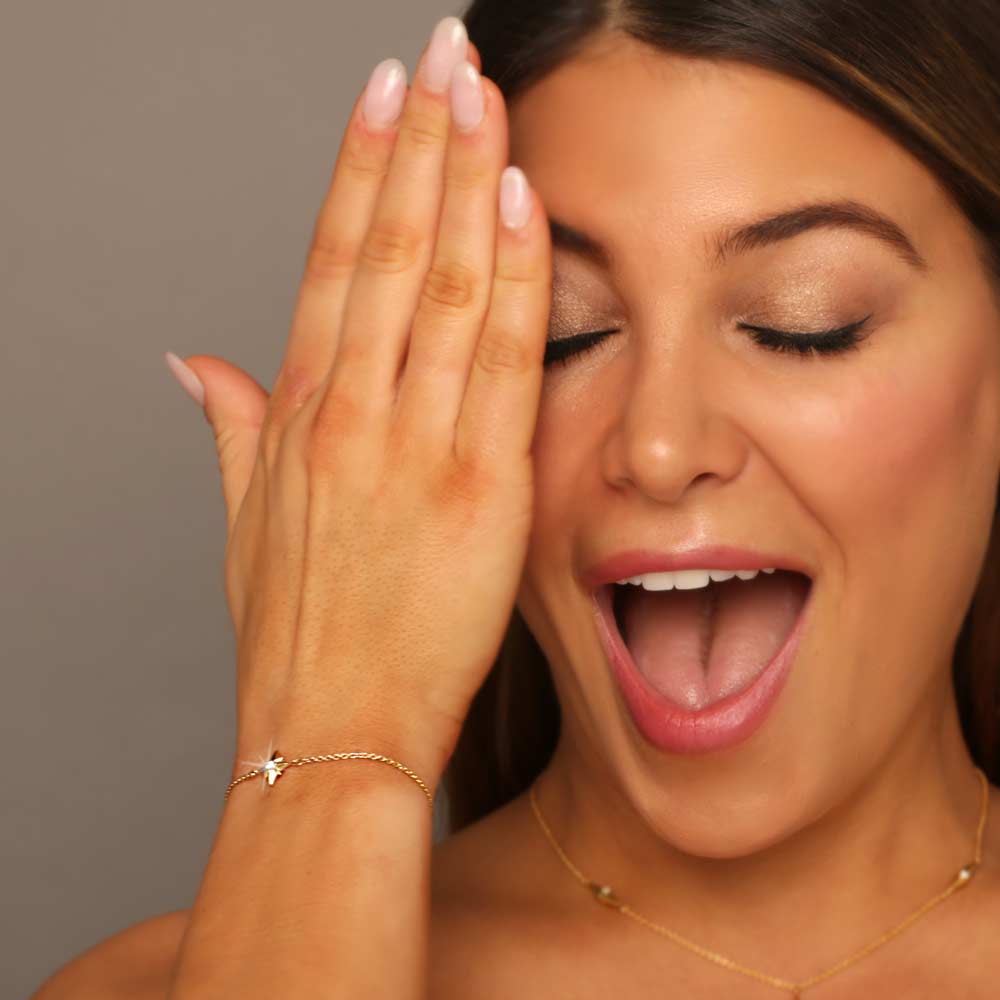 You can wear your favorite pieces to get yourself feeling those holiday vibes. When you accessorize with pieces that are vibrant and exciting, it will reflect the happy mood of the occasion. This will put you in a cheerful mood which is sure to rub off on those around you.
Jewelry also makes a classic and timeless gift to those you love. For many women, jewelry is a welcome gift from friends and family. If you take the time to pick out something beautiful that fits into their personal style, it will be a gift that they can cherish for years.
Whether you're giving jewelry to those you love, or picking festive details for your outfits, there are many great ways to use jewelry to elevate your holiday season.
Giving Jewelry As A Gift
For female family members or friends, jewelry is a great go-to gift to celebrate Christmas or any other event you celebrate. However, everyone has different personal tastes and styles. Plus, with jewelry trends changing all the time, it can be hard to know where to start.
When shopping for a holiday gift for the special ladies in your life, their age is a key thing to think about. Of course, everyone is different. However, as a general trend, older women often prefer more classic and timeless pieces. Younger women will be happy to have something trendy and youthful. This can be a good rule of thumb when buying gifts.
Here are some staple holiday gift ideas, no matter who you're shopping for.
Holiday imagery
The obvious choice for the season: snowflake charms, Christmas tree earrings, and jolly red and white colors. Of course, these symbols are fitting for the time of year. While cute, a downside is that they can only be worn during this particular season. They aren't as versatile as some other choices.
However, if you have a family member or friend who already has a huge jewelry collection, holiday themed jewelry makes a great choice. This is especially true if they're a cheerful person who loves the spirit of the season. Each year, they can work the piece into their fun holiday outfits.
A minimalist piece
If you're shopping for a family member who is professional and work-driven, subtle jewelry is a versatile choice. Go for a stackable ring, a slender chain necklace or bracelet, or simple stud earrings. These will look amazing with any work outfit.
This style of jewelry also makes a great gift for a family member you don't know so well, such as someone's new partner. Minimalist pieces are very safe gifts. Most people will be able to find a way to style it in a way that they like.
Celestial imagery
Stars, moons and suns are dreamy and sweet symbols. The cosmos is very popular in jewelry, no matter the season. Tasteful celestial inspired necklaces or rings make the perfect gift for a spiritual and free-spirited family member.
The vibe of these shapes capture the 'magic' feeling of the festive season without being over the top. They may loosely represent the guiding star the three wise men followed to the manger. While it may remind the recipient of Christmas, it's vague enough that they will be able to wear these pieces year round.
Picking Your Holiday Jewelry
Once the gifts are all bought and wrapped, it's time to think about your own looks for the holidays. Picking out your outfit for holiday parties is such a fun part of this season. Jewelry is a great way to add a little bit of flair to your outfit, without overdoing it. You don't want to look like Mrs. Claus!
Here are some tips for picking out your holiday jewelry, no matter the event.
Thanksgiving with your in-laws
For your Thanksgiving dinner or lunch, it may be best to go for a classic and tidy style. For this fall event, many people like to opt for earthy and autumnal colors. Think along the lines of burgundy, warm brown and fawn.
A warm-toned gold necklace or bracelet would make a great choice to dress up this outfit. A gemstone pendant will make the effect a little more eye-catching. Dark colors such as garnet, ruby or topaz will work in harmony with the gorgeous warm tones of the outfit.
A holiday party with your coworkers
Of course, your accessories for this occasion depend on your workplace. If you work in a corporate office, you may be best going for some simple minimalist pieces. Subtle drop earrings, pearls, classic metals such as silver and gold, and elegant gemstones like diamonds are all great choices for this event.
If you work somewhere more casual, wear whatever makes you feel confident! You have a lot of flexibility. However, you should try to capture the holiday spirit with something at least a bit flashy. It never hurts to bring some sparkle and shine into your look to elevate the merry mood of the party.
Christmas day with the family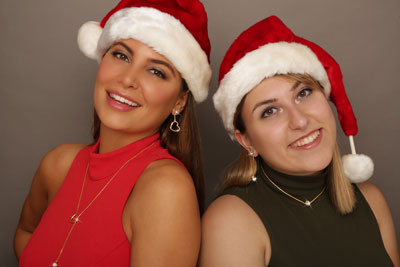 Waking up on Christmas morning with a houseful of happy family members and excited kids is one of the best parts of the holiday season. Being one of the most festive moments of the year, this is the perfect time to let loose and bring out your most vibrant holiday pieces.
There's no better time to wear sparkly bauble earrings and candy cane or Christmas tree pendants. Enjoy the freedom to go all out with your look, and enjoy the wonderful atmosphere of all your loved ones coming together. Remember, the holidays are a time to be yourself and share happiness with the people most important to you.