When you're putting together your outfit, what features of your clothing and jewelry do you think about the most? Perhaps you focus on current fashion trends, or you always make sure that you're wearing high quality materials. One of the most important aspects of an outfit is the way the colors look together. When chosen carefully, color combinations can have a huge impact on the way you look and feel. In this article, we have some tips for choosing the perfect shades for you, plus some of the best color combinations for jewelry, accessories, and clothing.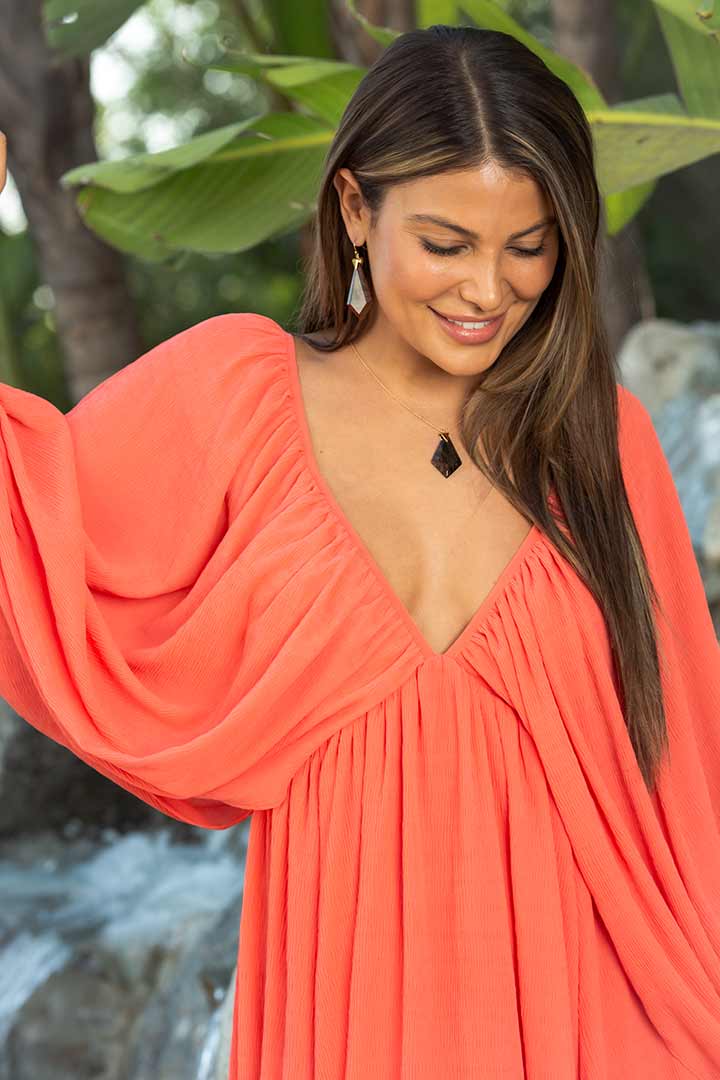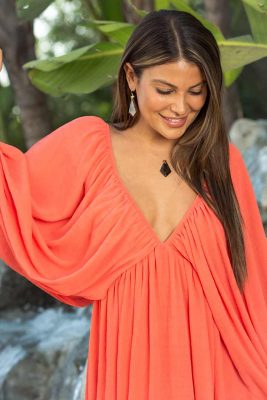 How important are the colors of your jewelry?
As you put together an outfit, it's always a good idea to think about the shades you pick. Choosing tones that flatter you and are harmonious with each other is a great way to highlight both your jewelry and your natural beauty. When you wear gemstones or metals that perfectly match your eyes and other features, you'll always feel a little more confident.
As well as how you perceive yourself, the colors that you wear can also have a huge impact on how other people see you. Bold and strong colors can help you to come across as powerful and strong. On the other hand, more subtle shades often appear welcoming and gentle. As you learn more about color combinations, you can make sure that you're using colors to your advantage.
How to find the best color combinations for jewelry and clothing
Think about your natural beauty
It's always a good idea to think about the colors of your skin, eyes, and hair when you're putting together an outfit. This will ensure you're highlighting your natural beauty as much as possible.
Warm toned people are likely to be tanned, and the veins in their wrists will appear green. Cool toned people tend to be paler, and have blue veins. If you're warm toned, you'll look most harmonious when wearing gold jewelry. In terms of clothing, go for colors such as brown, copper, bronze, and red. For cool toned people, silver jewelry, and clothes in shades like blue, gray, and lilac are best.
Find out your season
Whether you're warm or cool toned is only the tip of the iceberg. Seasonal color analysis goes even deeper. This method is based on the palettes artists would use when painting a landscape of each season. So, if your hair, eyes, and skin tone look like they would belong as part of a chilly, snowy palette, you would be a Winter. Alternatively, you might be a Summer, Autumn, or Spring. Seasonal color analysis can be complex but, once you know your palette, it makes it so much easier to wear colors that look great on you.
Think about color psychology
One really fun thing about choosing colors is that each combination conveys a different energy. Some are authoritative, some are playful, some are relaxed. Color psychology plays a big part in how businesses choose color combinations for their branding, but it can also come into play when you're putting together an outfit.
Why not do your own research about colors you're considering wearing? You can be strategic about which colors you wear in different situations, so that you come off exactly how you want to. The shades you wear to a work meeting may be quite different to those you wear on a first date.
Choose your focal point
When you're building an outfit, you often have one piece of clothing or jewelry that you really want to highlight. For instance, maybe you want to wear a striking gold necklace that features a ruby pendant. In this case, you could pair it with neutral colors and touches of red and gold. A black dress with red heels, a red clutch, and gold hoop earrings would look amazing.
Turn to social media
The internet is full of great style inspiration. On Instagram, you can find the pages of brands, models, and influencers who you like, and see how they're wearing their jewelry. Pinterest is also a great resource, where you can search for colors and get inspired.
Notice how the color combinations in the photos you see make you perceive the wearer. Does she look elegant and classy? Dainty and cheerful? Tough? You can then draw inspiration from the photos to appear how you want to look.
Classic color combinations for you to try
If you don't want to put together your own color combinations, we have some tried and tested ones here that you can play around with. These are some of the best color combinations for jewelry and outfits.
Blue and gray: sophisticated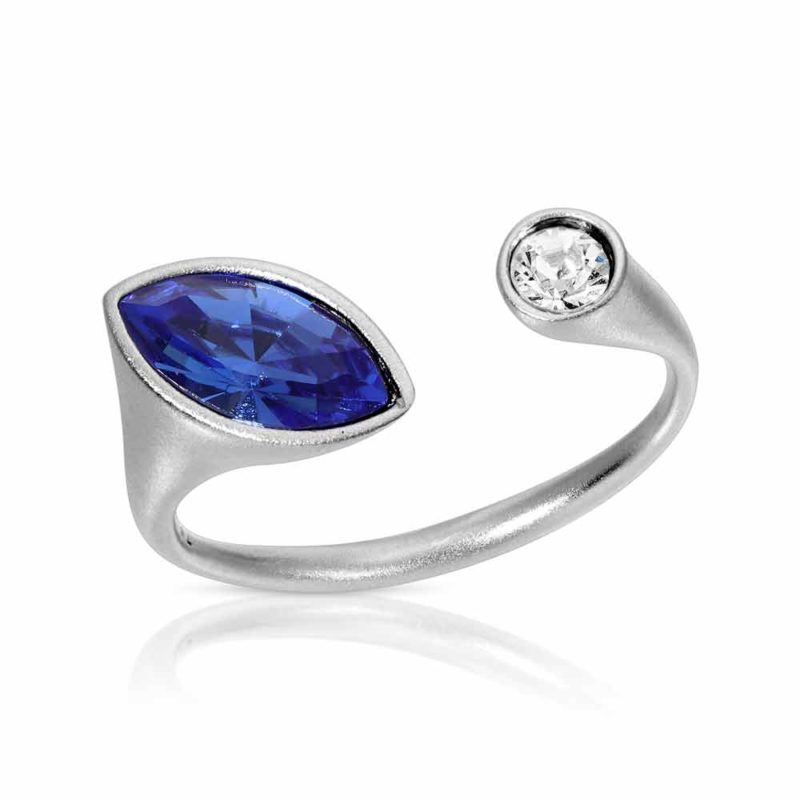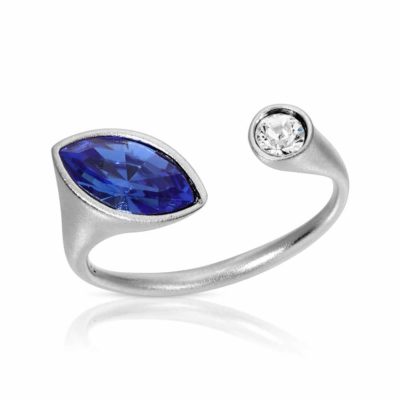 When you go for muted blue and gray tones, it conveys elegance. These colors are calming and reassuring. This color combination is perfect for an interview or classy dinner party. Try wearing a blue dress with gray shoes and accessories. Finish the look with your most sophisticated silver jewelry. This would look especially great if you could incorporate sapphire gemstones.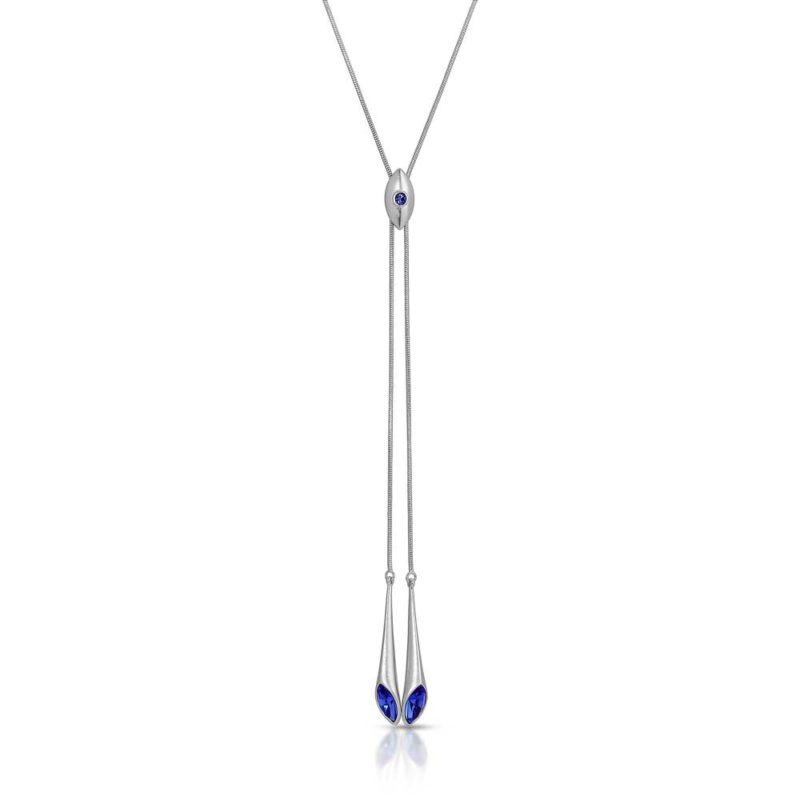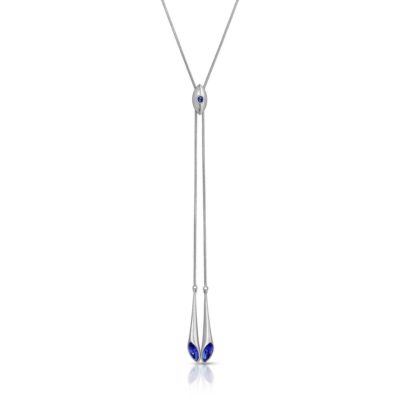 Black and orange: powerful
Black is a staple color in many people's wardrobes, and for good reason. It's mysterious, elegant, and often looks expensive. When you combine black with an eye-catching color such as orange, it conveys confidence and liveliness. The orange also provides the perfect base for thick gold earrings or a bangle bracelet. Wear this color combination when you want to feel your most bold.
Red and gold: passionate
Red signals desire and passion, and gold is often associated with wealth and opulence. It's no wonder that these colors together have such a strong effect. If you're going on a romantic date, or you want to turn heads at a ball, this color combination would be perfect. A red or gold dress with heels and accessories always looks stunning. Get your nails done in one of the colors, and finish the look with your best gold jewelry and a bold red lipstick.
Black and white: timeless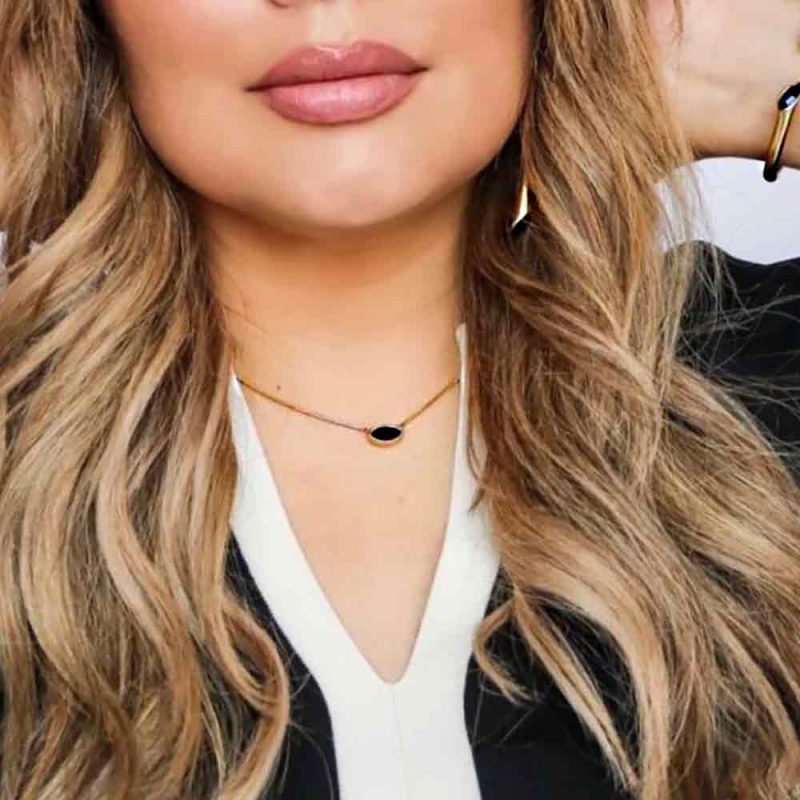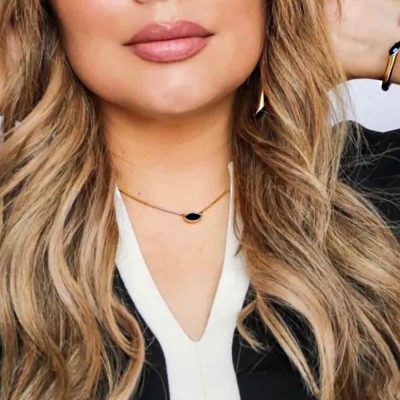 This color combination is the ultimate contrast, and is used by many well-known brands, such as Nike and Chanel. A monochrome black and white outfit is classy and elegant. It's also one of the best color combinations for jewelry, as any type of metal or style will look great with these shades. Black and white outfits are great for almost any time – whether you're at work, running errands, or heading out for dinner with friends.
Green and white: fresh
According to color psychology, green is associated with growth, balance, and harmony. This is a very calming color. On the other hand, white makes us think of purity, freshness, and simplicity. These colors balance each other: the calming green stops the white from being too sterile, but the white adds a refreshing accent to the green. This outfit would look great when you're meeting new people at a casual picnic or brunch. It's inviting and bright, without being over the top.
Final thoughts
Colors are an amazing way to express ourselves. There are so many methods for choosing a great color combination for your look. Maybe you decided to go with color psychology, or you've based your choice on the season your colorings align with.
Choosing the right colors can feel a little overwhelming. At the end of the day, colors are simply a tool to help you boost your confidence. Whether you're in a subtle black and white outfit or a sparkly gold gown, all that matters is the way you feel. And when the colors you wear make you smile, you'll always be perfectly radiant.