For many people, Valentine's Day is the most romantic day of the year. This annual holiday is a great chance to celebrate the love you share with the most important person in your life. Unfortunately, a lot of people find the lead-up to this day a little stressful. They worry about letting down their girlfriend, wife, or partner by not picking the right gift. However, it doesn't have to be this way. February 14th is a day of joy, and it should be all about taking the time to cherish the person you love. So, in this article, we have a few tips for choosing a perfect Valentine's Day gift – so you can relax and enjoy spending time with the one you love.
Where does the idea of Valentine's Day come from?
Records show that Valentine's Day has existed for centuries. There are some mixed ideas about where it comes from. Many historians think that the day descends from a Roman festival called Lupercalia, which took place in mid-February to mark the start of spring. During this festival, men and women would be matched up via a lottery system, and everyone would celebrate.
However, Valentine's Day as it is today came about as a Christian celebration. We know it's named a Christian martyr named St Valentine, but there were a few martyrs who all shared the same name. So, it isn't clear exactly who the day is named after. The day only became thought of as a romantic event around the 14th century. In the 1500s, people began exchanging loving Valentine's Day messages, such as cards depicting things like Cupid, birds, angels, and flowers, and we still see these symbols today.
In modern times, Valentine's Day is celebrated all over the world. Even though its origins are unclear, many people enjoy using this day as a chance to cherish their romantic partner. It's nice to show our love by exchanging gifts and spending quality time together. Each year, when February 14th comes around, it reminds us to pause and think about how lucky we are to get to experience love. This emotion is often intense, rich, and definitely worth celebrating.
Tips for choosing a perfect Valentine's Day gift
In most parts of the world, people give their partner a gift on Valentine's Day. Even if you just go for a small present, it's nice to take this one day of the year to show your love with something tangible. But, it's no secret that choosing a perfect Valentine's Day gift can be tricky. Here are some tips for making sure you buy something she'll love.
Pick a Valentine's day gift that aligns with the level of your relationship
When you're romantically involved with someone, it's almost always a good idea to get them a Valentine's Day gift. But, if you've been on two dates, the gifts you exchange will likely be quite different to those of a couple who have been married for 15 years. Generally, the longer you've been together, the more effort you should put in. If you've only been dating a short while, stick with something simple such as flowers, or something small and playful.
Valentine's Day is a time to be romantic
Of all the annual holidays, Valentine's Day is the most amorous. Therefore, it's usually not a great idea to buy a practical gift. Socks aren't usually the best choice. Make sure your gift is sensual, pretty, and thoughtful. A gift such as flowers, jewelry, or perfume is a great way to symbolize your romance and love. It's usually a safe bet to save the kitchen appliances for other holidays, like Christmas or Hanukkah.
Choose a gift that she'll enjoy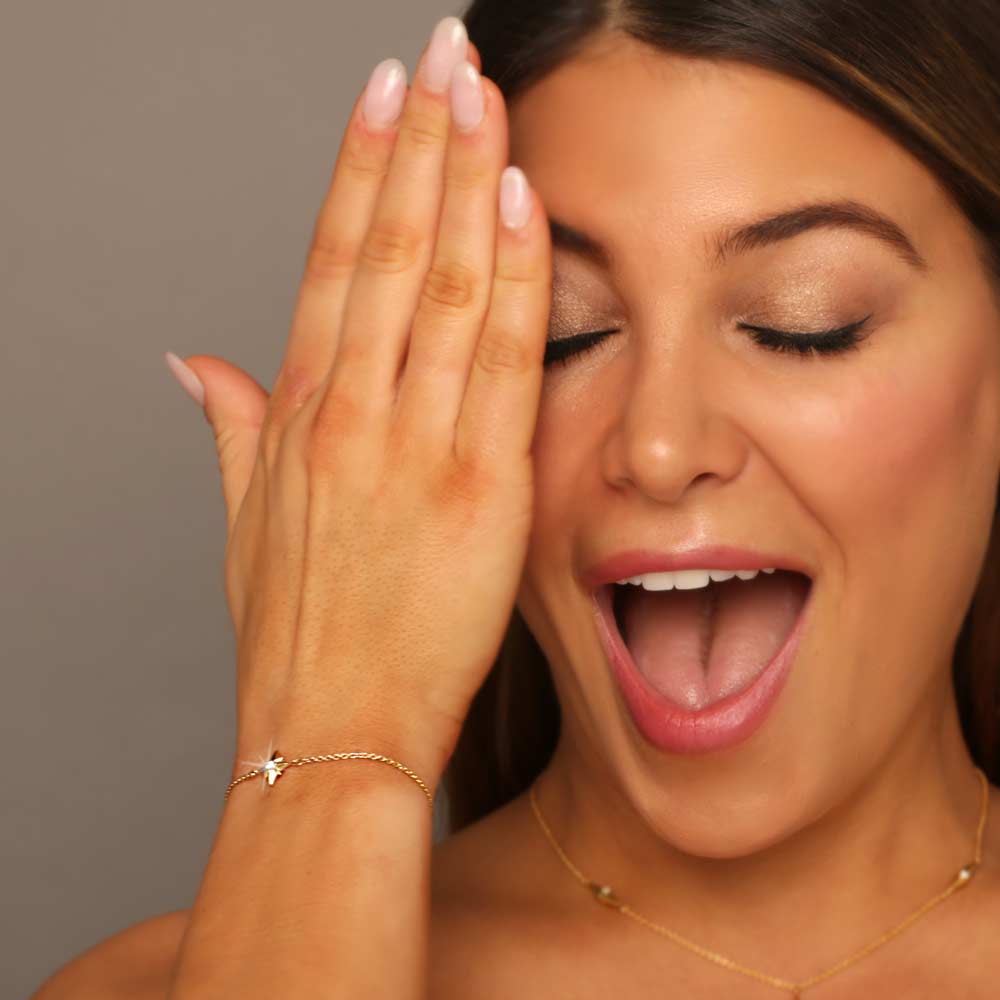 Although it sounds obvious, a lot of people tend to reach for gifts that they personally find appealing. But remember – when you're choosing a perfect Valentine's day gift, what you like isn't very important. Before you buy her tickets to a baseball game, stop and ask yourself if this is actually right for her. Of course, if it's something you both enjoy (such as dinner at a restaurant you both love), then go for it.
Valentine's Day gift ideas for 2021
There are so many great gift options out there, and it can be very hard to choose between them. Here are a few ideas with different price points and styles, so you can get thinking about what might be right for your partner. Everyone has varying tastes, so make sure you get something that truly suits her.
Birthstone jewelry
Romantic, thoughtful, and precious, jewelry is nearly always a great gift. Why not choose a necklace, earrings, bracelet, or ring that features the gemstone symbolizing the month she was born? This is a good way to make the gift personal, and show that you put thought into selecting something really special.
A cute mug
If she's a coffee or tea lover, a nice mug is a great choice. You could get a pretty, hand painted one from a local artist or boutique. Alternatively, go for one that references her favorite TV show or movie. This gift also usually isn't too pricey, so is a great and thoughtful choice for if your relationship is still in its early stages.
Comfy loungewear
As we all know, 2021 is the age of loungewear. Thanks to the pandemic, working from home has been on the rise. If she works remotely, you could get her some cute clothes to wear around the house. Go for a matching leisure set, or even just some really great leggings that she's bound to get plenty of wear out of.
Working from home outfits are always elevated with elegant jewelry such as small dangle earrings or medium sized hoops. Why not throw in a pair of earrings as well? This is a great way to make this useful gift just a little more special.
Photo album
In the technology age, photo albums are quickly becoming a thing of the past. Pictures are usually now just stored on your phone or laptop. However, there's something really nice about flipping through a physical collection of photos.
Simply buy an album, and decorate it with stickers, glitter glue, and colorful markers. Then, print your favorite photos of your relationship. Once they're in the album, you could add cute captions about the memory associated with each day. This is a very thoughtful gift, and she'll love looking through the pictures with you.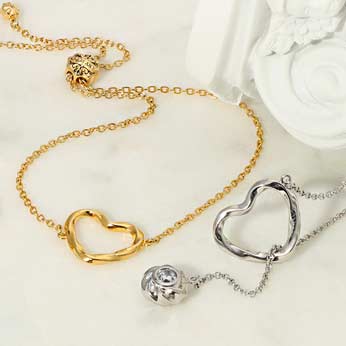 The locket pendants became very popular in the Victorian era, but still exist today and have a gorgeous vintage feel. A tiny compartment allows lovers to keep a tiny photo, lock of hair, or other token of their partner against their heart.
When you're choosing a perfect Valentine's Day gift for your partner, you could definitely consider a locket. Either go for a modern piece in gold, silver, or rhodium, or look for an antique necklace. Many lockets come with ornate designs and engravings that make them highly unique. If she loves vintage style, she's sure to really appreciate this present.
If you are not sure whether the vintage style is her favorite, you can choose to gift her a heart necklace. Heart-shaped jewelry pieces have been worn by those in love for ages. Ever since love hearts appeared in a romantic context on Valentines Day cards in 1910, they have been a timeless classic way to express love.
A jar of love notes
This romantic gift sums up how it isn't about how much you spend, it's about the thought you put in. Simply write lots of love notes on small pieces of paper and put them into a mason jar. Try to make it a bit pretty: use colored paper, nice pens, add glitter or stickers to the jar. Then, when you give it to her, tell her to pull out a note to read every time she wants a reminder of your love. This gift is a little cheesy, but it's also super cute, and will surely put a smile on her face.
A pot plant
A pot plant is a great choice, as it's similar to the classic gift of flowers – but it lasts longer. She'll be able to keep it in her office, and always think of you when she waters it. Keep in mind that some people aren't great at keeping plants alive. If you know she's got a track record of killing them, maybe you should opt for something else.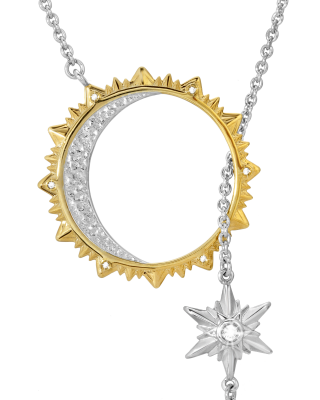 Have a think about what your partner means to you. Is she always there to support you as you shoot for your dreams? Do you do the same for her? If you have a relationship based around believing in each other and celebrating your successes, you could symbolize this with celestial jewelry. Enchanting pieces featuring symbols like the sun and moon are great ways to remind her that you'll always be there to help her reach for the stars.
What to do if you choose the wrong gift
Finally, it's worth touching on what to do if you feel like you've missed the mark. Choosing a perfect Valentine's Day gift is tough, and we don't always get it right. Simply smile, admit that you're not that great at choosing gifts, and ask if she'd be happy to shop with you next time.
Also, Valentine's Day also isn't all about the gifts. If she's not too happy with the present, simply focus on enjoying the romantic day together. Go on a date: ice skating, going out for dinner, getting ice cream, even just a stroll in the park are all classic ideas. Take the opportunity of Valentine's Day to express to her just how much she means to you.
As long as you pick something sweet and thoughtful, she's likely to adore what you chose. Don't put too much pressure on yourself to find the perfect thing. Instead, focus on what's important: using this date to enjoy celebrating how special the relationship you share is.