The chilly winter months are coming to an end, and it will soon be time to start thinking about outfits for the 2022 spring season. This year, we're expecting to see lots of fresh and fun accessories. After the pandemic, people want to wear bright colors, experiment with new materials, and lean into the "effortless chic" style that became so fashionable throughout lockdown. In this post, we have some of the most popular types of accessories that look set to define fashion this year. Which ones will you try?
Why are accessories important for fashion?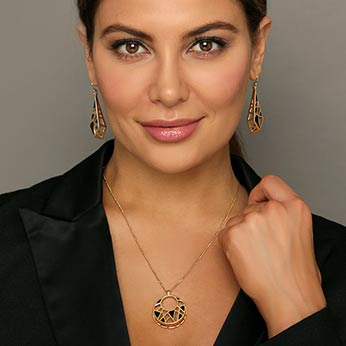 An outfit often just doesn't feel complete without accessories! Of course, each item is worn for varying reasons. A bracelet usually serves quite a different purpose to a scarf. However, there are some common reasons that we add these little details to our outfits. They can help you to:
Dress for the occasion. Imagine you're wearing a plain black dress. With heels and your best jewelry, it's an elegant look for a dinner date. With flat sandals and a wide-brim sun hat, that same dress would be perfect for a picnic. Accessories are a great way to make your clothes appropriate for a range of events.
Try new styles. If you're thinking about dressing a little edgier, or a little classier, it's always a good idea to buy some accessories in your new style. After all, this is much cheaper and easier than replacing all your clothes.
Express yourself. Many people love using their jewelry or other accessories to show off who they are. If you dress in a more understated way, wearing jewelry that's special to you can help you feel true to yourself.
Stay warm, cool, or have everything you need! Many accessories are practical. Hats, scarves and gloves keep you cozy in winter. Handbags help you carry everything you need. Sunglasses and sun hats are vital for staying sun-safe in hot climates. If you're wearing an accessory for practical reasons, why not make sure it's stylish, too?
Most popular types of accessories for 2022
There are many reasons to buy yourself some new accessories this year. Maybe you're looking for a practical hat, or you just want to add a little pizazz to your post-pandemic wardrobe. Whatever the reason, it's worth thinking about some of the styles that are taking the fashion world by storm this year.
Big tote bags
These days, we already know that girls can do it all. There are many modern women who head to the gym, then the office, squeeze in an art class, and grab a few groceries on her way home. Of course she couldn't be expected to fit everything she needs into a tiny handbag!
A big, stylish tote is the perfect accessory for the girl who does it all. Tom Ford, Chanel, Etro, and many other top brands all included large tote bags in their most recent runway shows. When choosing a tote for yourself, you can go for anything from a bright, patterned bag to a more classic leather piece. Whatever style you like, we can definitely expect to see more large, practical totes on the streets this spring.
Meaningful jewelry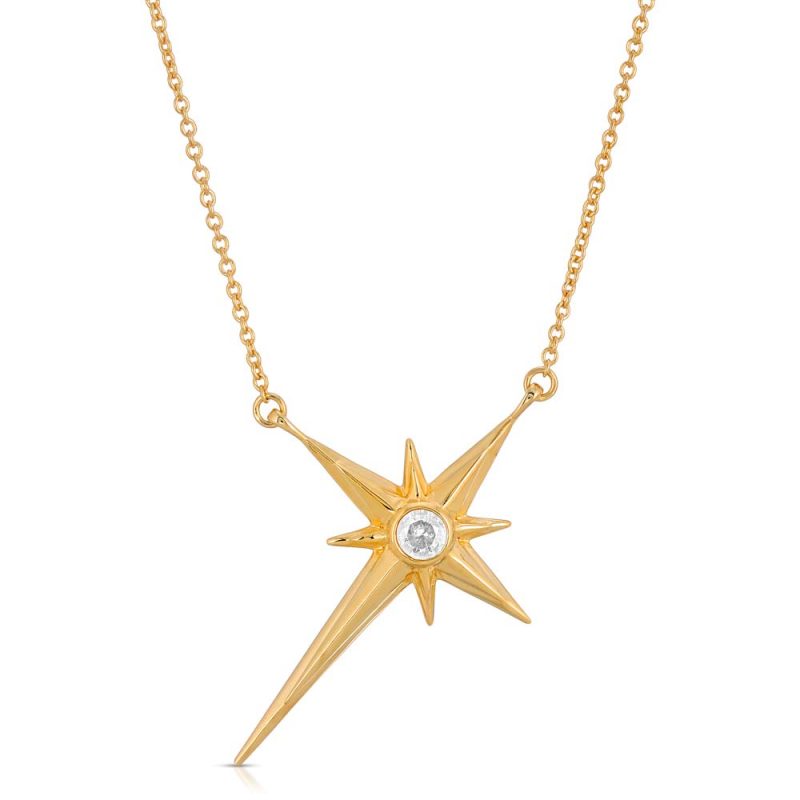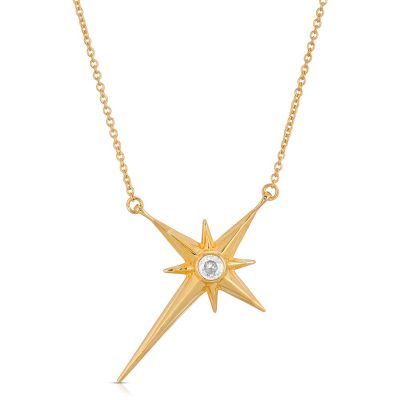 Again, impacted by sustainability, people aren't as interested in wearing jewelry that doesn't mean anything to them. Instead, many jewelry lovers want to wear a special piece that tells a story and makes them smile.
What makes jewelry meaningful? Family heirlooms or jewelry that was given to them by a loved one is always special. We're also seeing a big rise in personalized jewelry: zodiac charms, initial necklaces, and birthstones are all becoming jewelry box staples. This is definitely a popular type of accessory to keep in mind if you're looking for a present for a loved one.
Modern chain necklaces
Chain necklaces have long been one of the most popular types of accessories, and that remains true this year. However, many fashion lovers and designers are thinking of ways to put a twist on this classic accessory. This season, many stylish people are doubling up their chains, wearing different lengths or types of metal to add an edgy detail to their outfit.
Designers are also getting creative with using abstract shapes for the chain links or working charms and gemstones into these necklaces. Look out for an interesting chain – it can be a great way to make sure that your outfit's modern and fresh.
Stylish sunglasses
What's the fastest way to elevate an outfit? Throw on a pair of stylish sunglasses, of course! The right frames can turn a plain look into a chic outfit in seconds. This season, '60s and '70s sunglasses are taking center stage. Balenciaga's bug-eye look is definitely set to be a trend, but you can also look towards other designers and celebrities to see these groovy looks in action.
Bucket bags
Bucket bags are one of the biggest handbag trends for 2022. They were all over the runways, so you should definitely expect to see more of them this season. The classic black leather style goes with anything. On the other hand, some designers (such as Dior) went for rattan or wicker, using woven elements to put a bohemian twist on this classic style. The wooden bucket bag would be perfect for a picnic or a walk on the beach.
Handmade-style accessories
It's no secret that over the last few years, the fashion industry has been moving towards sustainability. With people making more effort to buy local and handmade, the kitsch charm of these less-polished pieces has definitely taken hold. That explains why jewelry and other accessories that have a "DIY" or homemade look are expected to be popular this year. Think patchwork bags, crochet hats, and beaded bracelets and necklaces.
Berets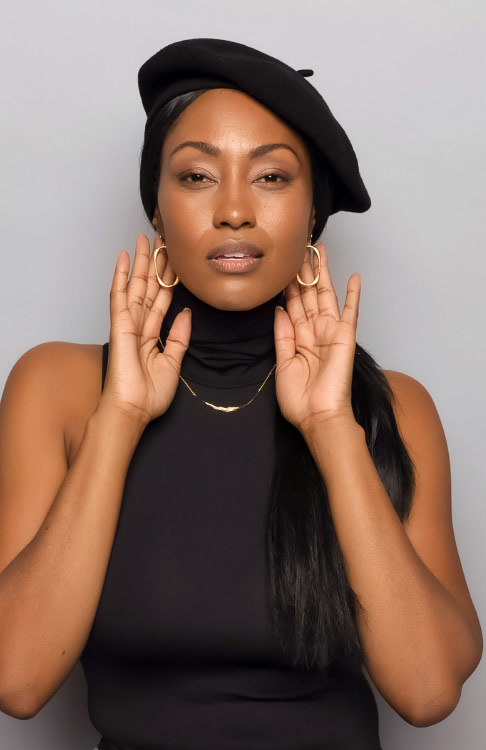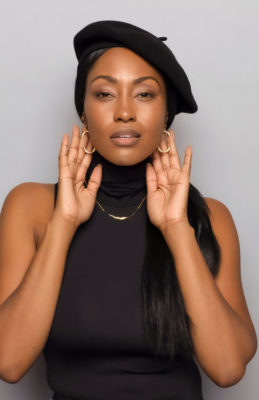 Berets are back! It's easy to see why these classic French-style hats are set to be one of the most popular types of accessories this year. They're simple and go with almost any outfit. They add a little protection against the cold weather. And, they add an effortless touch of elegance and class to your look.
Berets look great when paired with a form-fitting sweater (perhaps a turtleneck), plus wide leg pants and tidy sneakers. Finish the look with some simple, minimalist jewelry. Small hoop earrings, a silver bangle, and a few stacked rings would be perfect. Grab your favorite handbag and you'll look set to wander the streets of Paris.
Earth-inspired jewelry
On the runway and in street fashion, we're seeing a rise in jewelry that draws inspiration from the natural elements. Affordable minerals like agate, turquoise, pearls, amber, and even shells are all making an appearance. These beautiful materials allow the wearer to celebrate the beauty of the natural world.
Typically, we think of the gemstones used in jewelry as being filed down to a perfect, manmade shape. However, this year, many designers are using materials that are less processed, to depict these gems exactly as the Earth created them.
Claw clips
You probably won't be surprised to see claw clips on this list. After all, this popular hair accessory has been everywhere recently! With people all over the world spending so much time in lockdown, it's no wonder that this quick and easy '90s hairstyle has seen a comeback. The claw clip really epitomizes "effortless chic".
There are so many types of claw clip to buy. Small ones are perfect for half-up looks, whereas bigger and sturdier ones are great for getting a thick mane of hair to stay put all day. You can choose from a range of colors and patterns, and the best part is that claw clips are very affordable.
Platform shoes
'70s style has been having a big impact on modern fashion trends, and one of the key ways that this has shown up is as platform shoes. Platform boots have been in many people's winter wardrobes for a while now, so it makes sense that a shoe version would also be popular.
In particular, mary-janes are becoming very trendy. In classic black, they can be classy, elegant, and paired with just about anything. They're a great addition to a casual look, but you could probably also wear them in the office. In bolder shades, such as cherry red or purple, they make a great statement piece. These shoes have the vibe of bold heels, but are also pretty easy to walk in – which is a great bonus for anyone who's out of heel-wearing practice due to the pandemic.
Which of the most popular types of accessories is right for you?
If you're considering a pricey accessory, it's a good idea to think about if it will go with the rest of your wardrobe. It's also often helpful to think about the cost per wear of the item, rather than the price tag. After all, a $20 claw clip you wear twice costs you $10 each time you wear it. But a $80 necklace you wear every day for a year only has a cost per wear of around 20 cents! So, it's not always the cost of the item that matters.
When you buy a trendy new accessory, it's always a good idea to look it up on social media too. Many fashion lovers will have great outfit pictures featuring the item, and you can get inspired by their style. It's always fun to try new looks!