Like almost every other industry, jewelry has been seriously impacted by the Covid-19 pandemic. With many annual fashion events canceled, and demand for jewelry decreasing during these tough times, jewelers have faced some serious challenges. However, challenges tend to give way to creative solutions. Innovation in the jewelry industry is at an all time high, so it's worth celebrating some of the ways that we've worked around the issues brought up by the pandemic.
How has Covid-19 impacted jewelry sales?
Edahn Golan is a leading jewelry data center, whose research focuses on diamond sales. Their data shows that in February 2020, jewelry sales were around $2.65 billion. By April, they had dropped to $470 million. Such low sales haven't been seen since the 1980s and, of course, many jewelers felt quite concerned. During tough economic times, most people aren't looking to buy new bracelets and necklaces.
Luckily, it only took until May for things to start to turn around. After that big initial drop, monthly jewelry sales rose back up to $1.35 billion, and have kept rising. This is because jewelers and fashion houses have looked for creative solutions to make jewelry more appealing in the modern era. Using tech and meeting the unique needs of younger buyers have helped the jewelry industry to stay strong during these hard times.
Innovative jewelry trends of 2021 and beyond
So what has the jewelry industry done in recent years to capture the attention of buyers? Here are the best examples of innovation in the jewelry industry that we've seen during the Covid-19 pandemic.
Digital fashion shows
With social distancing in force during 2020, many fashion houses had to make changes to their runway shows. The British Fashion Council was among the first to switch to online shows. In a press release, BFC's CEO Caroline Rush said, "We are adapting digital innovation to best fit our needs today and something to build on as a global showcase for the future."
Many other designers followed in the footsteps of these brands. They used the pandemic as an opportunity to reshape how we approach runway shows. For instance, New York brand Khaite sent a special book of QR codes to the homes of their show's "guests". If they scanned the QR code, the item would appear as a 3D rendering on their phone.
Another example is Loewe. This brand sent a box of life-sized posters of their designs to the press, so they could surround themselves with the looks. They even included sheet music and a scented disc, so recipients would really feel the vibe Loewe was trying to create.
It was great to see how designers embraced the challenges posed to them by the Covid-19 pandemic. Rather than simply canceling their shows, they were able to build new and exciting ways of approaching high fashion. And of course, these new methods allow more people to enjoy the experience. Maybe virtual shows are here to stay?
Online shopping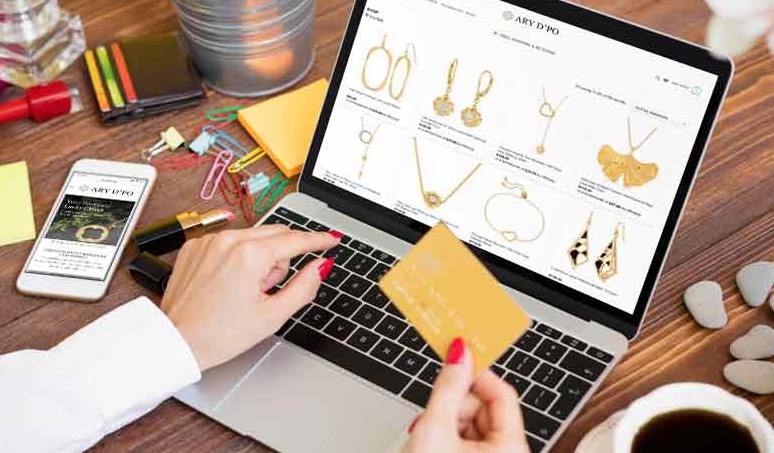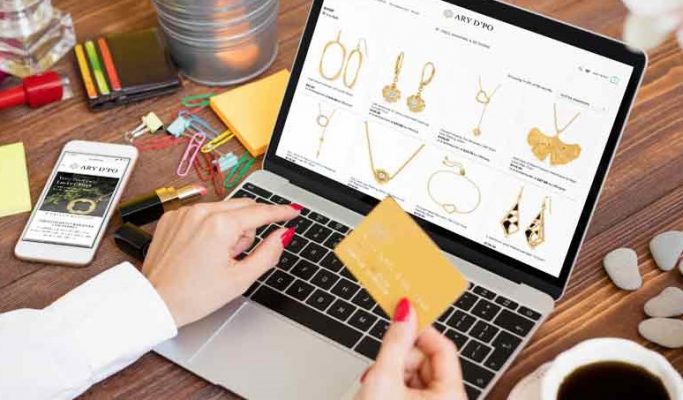 With lockdowns and social distancing limiting in-person stores, online jewelry retail kept ticking along. According to McKinsey & Co's Europe Consumer Pulse Survey, which was done at the start of 2021, 48% of women in Europe bought jewelry online since the start of the pandemic. Many of them said they would like to keep buying jewelry online after lockdowns are lifted.
Of course, online retail already existed before Covid-19, but a lack of in-person shopping has given businesses a chance to take it to new levels. Many retailers are now offering AR software, which allows shoppers to "try on" jewelry. With this technology, they can take a photo of their hand and see what rings would look like on their fingers.
We're also seeing a rise in subscription boxes. These have existed for makeup and clothing for years, but now we're seeing more of them for jewelry. These monthly deliveries are a way to make online jewelry shopping a little more fun. The boxes range in style and quality, so there's truly something for everyone. This is a great way to try a new bracelet or necklace that you wouldn't normally choose for yourself.
Social media marketing
As we all know, social media has exploded over recent years. And with Covid-19 causing more people to rely on the internet to stay connected, its impact is only increasing. These days, social media is no longer just about staying in touch with friends, but also with your favorite stores.
Many jewelry brands now use Instagram, TikTok, and other platforms to appeal to their customers. Being image-based sites, this is a perfect way to show off stunning bracelets or dangling earrings. Influencer marketing is also a key piece of the puzzle, as brands use accounts with lots of followers to show off their trendy pieces.
Work from home earrings…and more
The Covid-19 pandemic has changed how many brands present and sell their jewelry. However, the impacts don't stop here. It's also affected the type and styles of jewelry that people want. With more and more people working from home, "Zoom-friendly" pieces are in high demand.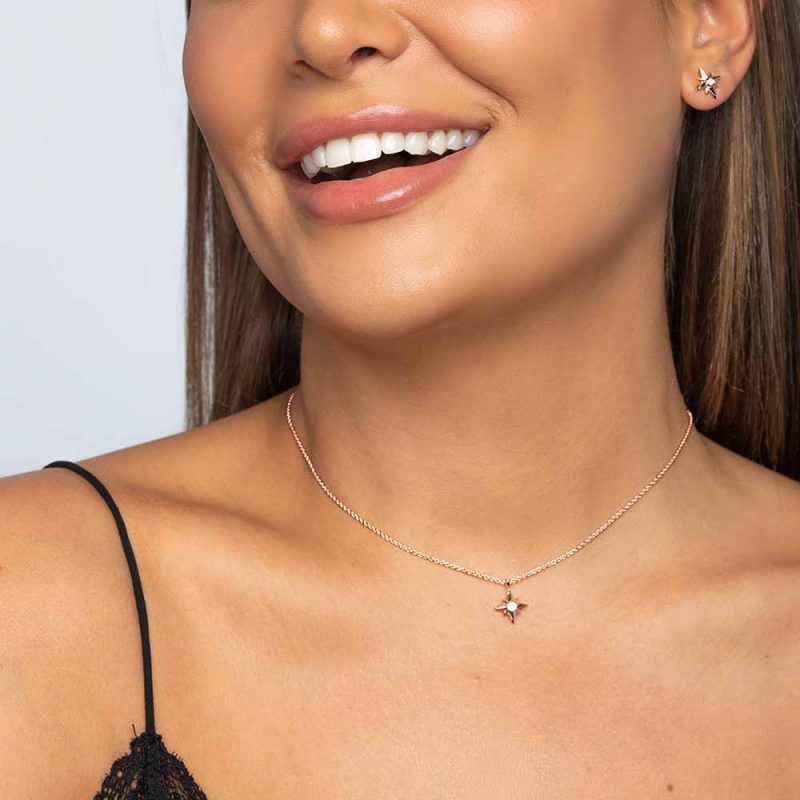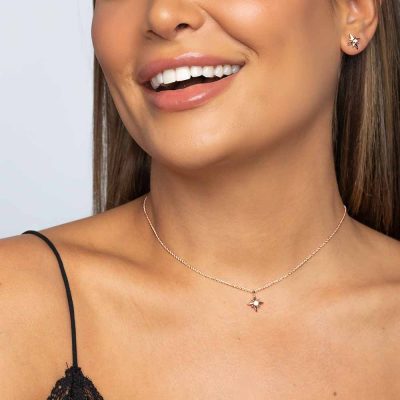 This is why earrings have been taking center stage in 2020 and 2021, with a focus on eye-catching pieces. While dainty stud earrings may not get noticed over a video call, gemstone drop earrings and small hoops are becoming work from home staples. Short necklaces and chokers are also great options, whereas bracelets and rings aren't quite so popular as work jewelry.
But why stop at these classic pieces? Some brands have even been creating "AirPod jewelry". These are tiny cuffs designed to fit over your headphones. Whether these new modern designs will catch on is unclear, but it does show some of the unexpected ways in which the pandemic has sparked innovation in the jewelry industry.
Romantic pieces
When it comes to gifts for your partner, jewelry is a classic choice. However, its main competitor has always been travel. The pandemic has taken trips to Europe off the table, which means that many couples are reverting to jewelry as a romantic gift.
One of the most popular items is engagement rings. As honeymoon plans have been scaled down, many couples have decided to go all out for their wedding jewelry. Jewelers note that minimalist, timeless styles are in fashion at the moment. As couples decide to spend a little more on the piece, it makes sense that they want something that's going to look amazing for decades.
"Demi-fine" is a new jewelry category that we've seen emerge in the last few years. It sits in between pricey fine jewelry and cheap costume pieces. In these times of economic uncertainty, many women don't want to buy a $1500 necklace. However, they should still be able to buy something nice – and that's where demi-fine jewelry comes in.
These pieces tend to use high quality metals, like gold or rhodium plated over a strong and affordable base material such as sterling silver. It may include precious or semi-precious stones. And because of the slightly higher price tag, it is often more ethical and sustainable than costume jewelry – which modern consumers often really care about. Being higher quality, demi-fine jewelry is a great way to combat fast fashion – but without breaking the bank.
Sustainability and ethics
One of the key ways that the jewelry industry can appeal to Gen Z and millennials is ethics. These consumers are very aware of environmental and human rights' issues. They often want to be assured that the products they buy aren't having a negative impact.
Sustainability concerns aren't exactly new, but the Covid-19 pandemic has put more emphasis on them. Young people want to make sure that our post-pandemic world is one with a little more ethical integrity. Addressing these concerns is one of the key ways we're seeing innovation in the jewelry industry.
Many businesses, such as Pandora, have pledged to only use recycled metals for their pieces. Others are committing to fair-trade gold, or using lab-grown diamonds. A few start-ups are also using tech to make the jewelry industry more transparent. For instance, Nano Innovator Holdings is working on a platform which identifies and traces diamonds. Using laser technology, they place a tiny tag under the diamond's surface. This means that the stone can be tracked along its journey, all the way from mining to sale.
Innovation in the jewelry industry
It's hard to think of an industry that hasn't been disrupted by the Covid-19 pandemic. But all things considered, jewelry has performed very well during this time. Designers and jewelers have used the restrictions as an opportunity to update how we market, sell, and share fashion with the world.
It's great to see the fashion and jewelry industries using tech to stay modern and make things easier for their customers. It's also fantastic how many brands are adapting to more sustainable and ethical business practices.
Don't forget that jewelry has been a key fashion item in almost all cultures since Neanderthal times. It's remained popular throughout many plagues, famines, and wars that the world has faced. The Covid-19 pandemic has been tough for everyone, but one thing's for certain: stunning jewelry isn't going anywhere.