Looking stylish each day is a skill that can be difficult to master. With all the different options for clothing, jewelry and more, there are so many options for expressing yourself with your personal style. Some women always appear so effortlessly flawless. So how do they do it? What to do to look and feel your best?
Being well-dressed at all times is vital, as looking your best always makes you feel more confident. Here are eight simple techniques to help your outfits look more polished and put together. With these ideas, you'll be looking and feeling amazing every day.
How To Look and Feel Your Best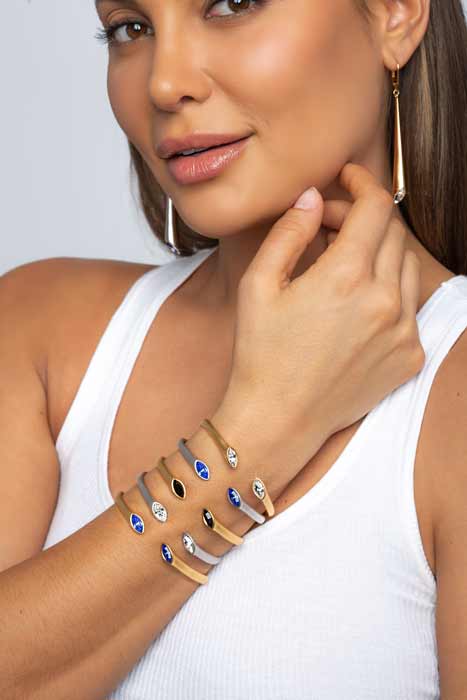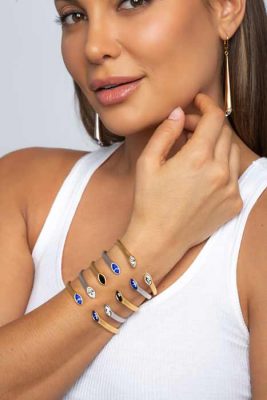 Layered jewelry has been a popular trend over the past few years. We see models from all the top fashion houses layered up in trendy jewelry pieces on the runway. This look can be laid back, decadent, or anything in between.
You probably have a whole drawer full of jewelry that you're not using to its fullest potential. Layering up your pieces is a great way to get more out of your jewelry collection.
When done right, it looks elegant yet effortless and casual. When you're accessorizing in this way, decide if you want to focus on your neck, wrists or ears. All three locations can be a bit much. Mix bold pieces with fine and delicate ones. Combining metals with other materials creates a casual vibe, which is great if that's your style!
For bracelets, combine bangles and chains for a feminine effect. Earrings look great when you mix a range of studs and small hoops. Add an ear cuff on one side for a statement look. When layering necklaces, three is a good rule of thumb. Go for a choker, followed by a slightly longer piece such as a chain or bar necklace. Then, finish with a pendant.
2. Make sure your outfits have at least four pieces
This is a simple rule of thumb to help you look more put together. For instance, say you were dressing for a summer's day in a casual playsuit and sandals. This is only two items, but you could easily elevate the look by adding two more.
Adding some lovely gold hoops and a thin belt will add dimension to the look. If earrings and a belt aren't your thing, you can add any details that you feel reflect your personal taste. For instance, a hat and a pendant necklace. Get creative and choose additions to your outfit that suit you and your own sense of style.
When your outfit consists of less than four pieces, it can sometimes appear a little flat and empty. Adding accessories to your outfit is such an easy and effective way to make sure you're looking polished and put together at all times.
3. A white shirt is a classic and versatile staple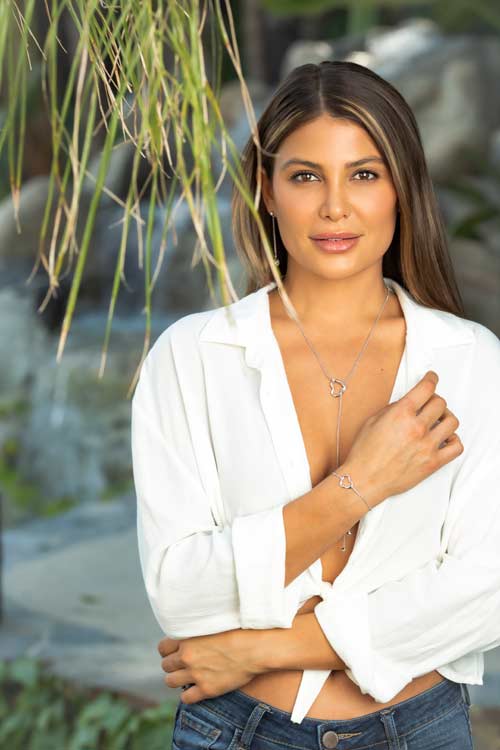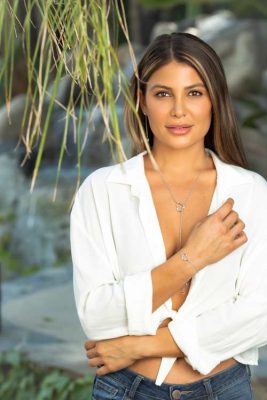 A linen or cotton white button-up always looks effortlessly chic. There are so many fashionable ways to wear a white shirt. No matter what jewelry and outfit you wear with your button-up, this makes a great weekday look that's both simple and sophisticated.
One of the most popular white shirt outfits is the Marilyn Monroe look. This means rolling up the sleeves and adding high-waisted shorts. You can tie the bottom of the shirt for a cute, somewhat sailor-esque, effect.
A black and white monochrome outfit is also a timeless style. Tuck your white button-down into black jeans or slacks. Then, add a black handbag, sunglasses, and white sneakers to finish off the look. A monochrome outfit always lends itself well to gold or silver jewelry. Go for a simple silver bangle or stud earrings, or opt for classic gold hoops.
When shopping for the shirt, look for one in a crisp white, rather than ivory or cream which may discolor. Some women find that a drawback of bright white is that it makes their teeth look yellow in contrast. A great tip for dealing with this is to pair a white shirt with a bright lipstick. This adds a buffer between the shirt and your teeth.
Use a fuschia colored lipstick to handle this problem. A bright red, if that's your thing, is also a solid choice. This will make your teeth look pearly white, and add a pop of color to the look. The overall effect is both stylish and stunning!
4. Stick to a theme for your clothes and jewelry
To look cohesive, it's best to have some "rules" for what you bring into your wardrobe. This is a simple method to make sure you don't end up with lots of garments which are gorgeous, but are difficult to style together. Having a strong theme for your wardrobe makes choosing an outfit so much easier. If all your neutrals are black and gray, you'll never have to worry about having them clash.
Make fashion rules that align with your personal look. You might decide to make a rule that brown isn't a color that you wear, or that floral is your go-to pattern. If you're out shopping and see a bold gold ring that really draws you in, it's totally fine to turn it down just because all your jewelry is silver.
It's always fun to experiment with new jewelry and pieces of clothing, but try to do it with cheap pieces. This way, you won't feel compelled to wear something that doesn't go with the rest of your outfit, just because it was expensive.
5. Identify your neutrals
This is a really great and easy way to make your outfits look expensive and put together. Take some time to think about what the best neutrals are for you. This will depend both on your personal taste and what you look like.
If you're pale, your best neutrals may be light grays and browns. Try to avoid the harshness of black. However, if you're warm toned and tanned then earthy reds, greens and browns will likely look great. Experiment and figure out what is best for you.
These neutrals can then make up the building blocks of your outfits. You can invest in high-quality or designer basics in these shades that you know look amazing. Then, add trendy pieces to keep the outfit looking modern. With this method, you'll always look polished and classy.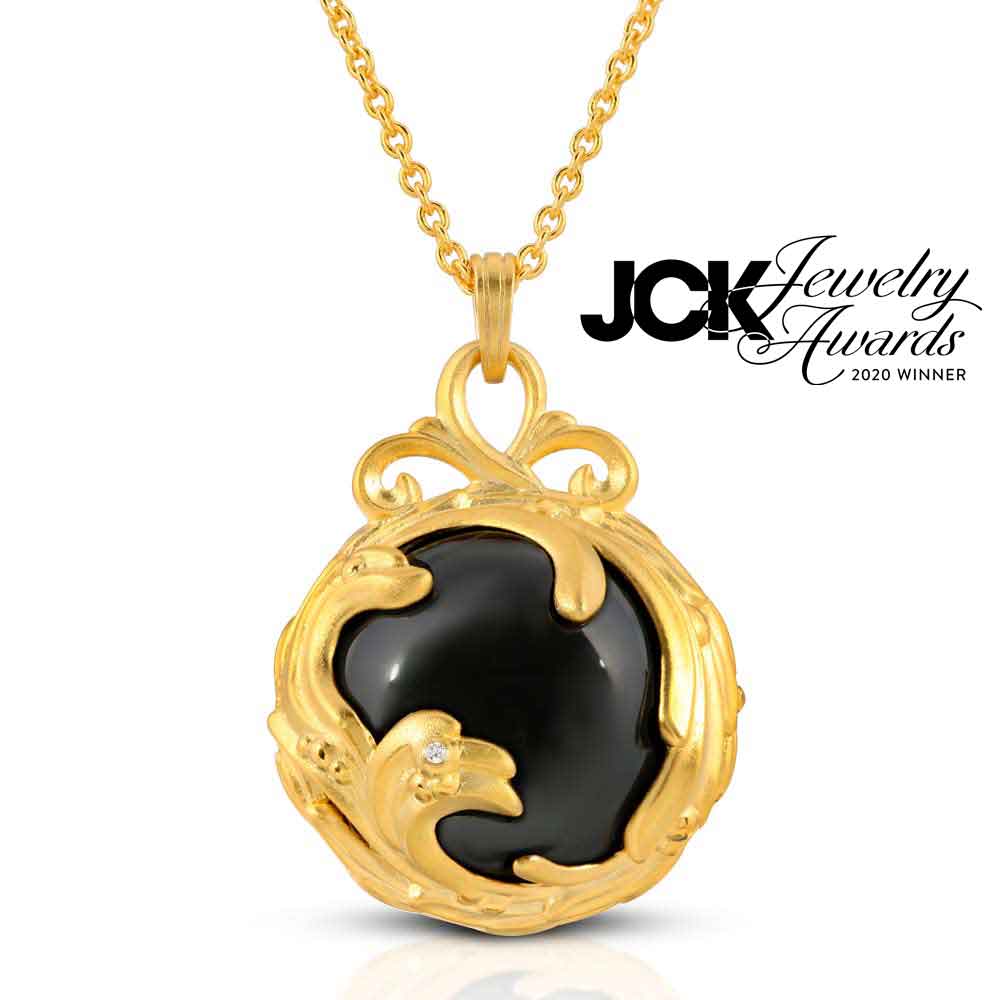 Take one or two necklaces, bracelets, earrings or rings that you really love. Maybe they're sentimental to you. Maybe you just adore how they look and match your style. You should aim to wear these selected pieces every day, barring formal events or special occasions.
Having pre-chosen these pieces will help you to remember to accessorize with jewelry, which is a key part of looking stylish. When you wake up in the morning, you'll know exactly what necklace and bracelet to reach for.
In fact, if your signature piece is stud earrings, rings, or a simple chain necklace, you may even prefer to sleep wearing the piece. When you never even take your jewelry off, this makes accessorizing unbelievably simple.
Having a piece of jewelry that feels like a second skin will help you to express yourself and feel confident. Everyone will come to recognize it as yours, and get an idea of your personality based on your special piece. Jewelry is a key tool for expressing who you are, and having signature pieces is the perfect way to do it.
7. When in doubt, reach for sunglasses
Sunglasses are the easiest accessory for adding a dash of chic to any outfit. They're very useful: they shield your eyes from the sun and harmful UV rays. However, they also come in a wide range of styles and can be an amazing tool for solidifying your personal look.
When choosing sunglasses, it's important to know what shape suits you. This comes down to two things. Firstly, make sure that you know your own face and what works with your face shape and features. Secondly, it's important that your sunglasses look good with the other items in your wardrobe. If you're a big fan of vintage fashion, Matrix-style shades might not be the way to go.
If you're feeling run down, tired, or simply like you just aren't looking your best on any given day, reach for your favorite sunglasses. This is a great way to give you some privacy while out in public, but always looks great. These are the easiest way to add a little glam to your outfit, and go from looking sleepy to looking like Jackie Kennedy in a flash.
8. Edit your wardrobe to make you look and feel your best
If you shop often, then you also need to do the reverse on a regular basis. If you're often bringing new pieces into the wardrobe, then you've got to be making room for them. Otherwise, you'll get overwhelmed by all the choices and your style may suffer. Create new wardrobe space by getting rid of pieces that you don't wear anymore.
Clearing out a closet can be tough work, so there are a few popular methods to help you with this process. If your wardrobe's getting full, you may want to start getting rid of an item each time you buy a new one. To decide which one has to go, a helpful technique is to ask yourself "if I were shopping right now, would I buy this?". When you find a piece you wouldn't buy, it's time to say goodbye to it!
Some people also like using the "hanger method." Each time you wear an item, put it back on the left side of your closet when you take it off. After a month or so has passed, all the clothes you never wear will be on the right hand side of the closet. These are the ones to donate! This is such a simple and effective technique, and you'll always be looking your best.