The holiday season is just around the corner, so you might want to start thinking about the gifts you might buy for your family and friends. For your sister, mom, or girlfriend, jewelry is a classic choice. However, everyone has their own personal style, so it can be hard to know exactly what sort of piece she would like to receive. In this article, we have some key dos and don'ts for shopping for a jewelry gift.
What to do when shopping for a jewelry gift
It can definitely be hard to know where to start when buying jewelry for a loved one. With that said, there are a few tips that can help you make sure you're on the right track.
Listen to her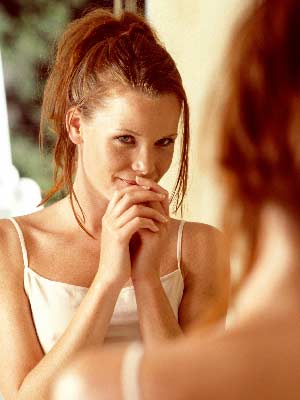 If you decide you're going to get a jewelry gift for a loved one, you might be thinking you have absolutely no idea what to buy. However, if you pay extra attention over the next week or two, you might get more guidance than you think.
Maybe you'll be walking down the street together and she'll stop to look at a subtle gold bangle in a jewelry store window. Or perhaps she'll mention she's thinking of donating a necklace she owns to a thrift store, since she doesn't feel like she really suits long necklaces. If you really look out for clues, you'll be surprised how much you can find out about her taste in jewelry.
Giving a jewelry gift to someone is a great opportunity to show how well you know them. She'll love it if you get her a particular pair of earrings, and mention it's because they're similar to the ones Ariana Grande had, that she mentioned to you that she liked.
Buy her staple style of jewelry
It sounds obvious, but many people who are shopping for a jewelry gift don't stop to think about what the recipient tends to wear most often. As well as listening to her, it's also good to observe her and see what kind of jewelry she wears, and when.
If she wears the same friendship bracelet every day, you can likely deduce that she likes casual pieces with sentimental value. Or if she only really puts on earrings when she's going out for a special dinner, she probably won't get much wear out of basic stud earrings. If you simply observe, you'll find out a lot about what she likes.
Find out her signature metal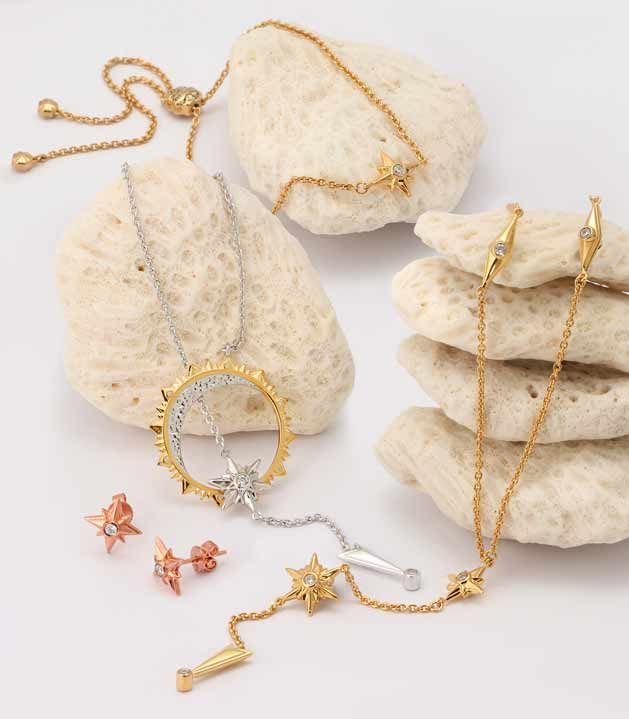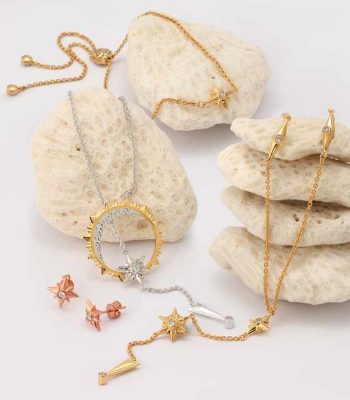 Most women have a metal that they tend to lean towards. It's often based on their skin tone and personal preferences. You'll notice that some women only ever wear silver jewelry, whereas others stick to gold. It's usually quite easy to figure out which metal she likes – simply make a note of the color of the pieces she's wearing. Noticing which metal she likes best will make shopping for jewelry far more simple.
Spend a little more than she would
Before you go shopping for a jewelry gift for a loved one, you should find out how much she would be comfortable spending on jewelry…and then spend just a little more. You don't want to buy her something that she would consider cheap. On the other hand, it could be awkward if you choose something that she feels is too extravagant. With this method, she'll receive something she's comfortable wearing, while still getting the thrill of being treated.
The amount she's willing to spend on herself can vary a lot. Some women will be happy to spend several thousand dollars on a necklace. Others wouldn't think of going over $100. It can be hard to figure out exactly how much she spends on jewelry, but you can try to bring it up in conversation casually, or even ask one of her friends for a guideline.
Embrace the basics
When people think of jewelry gifts, they tend to think of glitzy diamond chokers and eye-catching dangle earrings. While these pieces are stunning, how often do women really get a chance to wear them? Most women will be grateful to receive a jewelry gift that they can actually wear with their daily outfits.
Stud earrings, small hoops, dainty bracelets or bangles, and elegant pendant necklaces are all staple pieces. Remember, even if you go for something that isn't too flashy, you should still make sure it's of high quality. Most women would love receiving a necklace that they can wear with any outfit, and know will last for decades.
Look for personal meaning
You surely have many treasured memories, shared experiences or even inside jokes with the woman you're giving jewelry to. When you work personal experiences into your jewelry gifts, she'll think of you and smile every time she wears the piece.
For instance, if you met while working at an animal shelter together, you could look for a small bracelet that features a dog-shaped charm. Or, if you go on a trip to a tropical island, you could end the vacation by giving her a unique necklace that was handmade in that location. When she wears it, she'll remember the great time you had together.
It may not always be possible to work a personal story into your jewelry gift, but you can still make sure there's some meaning behind it. This is a big part of why many people love antique jewelry – it often comes with an interesting backstory that she can tell people when they compliment her on it.
Go for lesser known brands
It can be counterintuitive, but many women will enjoy receiving jewelry that comes from a lesser known designer. While the big names do have status attached to them, there's often something about boutique brands that just feels a little more special.
Of course, this is only the case if the smaller brand offers beautiful designs and high quality pieces. For recommendations, it's a good idea to check out fashion blogs or Instagram accounts and see what designers these fashionistas are currently wearing. You'll likely come across some unique pieces that will make your gift recipient feel like a fully fledged jewelry insider when she puts it on.
What not to do
It's important to remember that none of the above are hard and fast rules. If you want to take a less analytical approach to buying jewelry, that's fine too. Even so, you may still want to think about these things, which are almost always best to avoid.
Don't buy a piece just because you like it
Of course, you should like the piece that you choose. But many people make the mistake of buying something just because they like it, even if it isn't something the gift recipient would ever choose for themselves.
When you're out shopping and see a dainty chain necklace encrusted with pale pink gemstones, you might think it's the most gorgeous thing you've ever seen. However, if you buy it for someone with a more dark and gothic style, it could be a bit awkward when she opens the present. Always prioritize the personal style of the recipient above your own taste.
Don't forget about metal allergies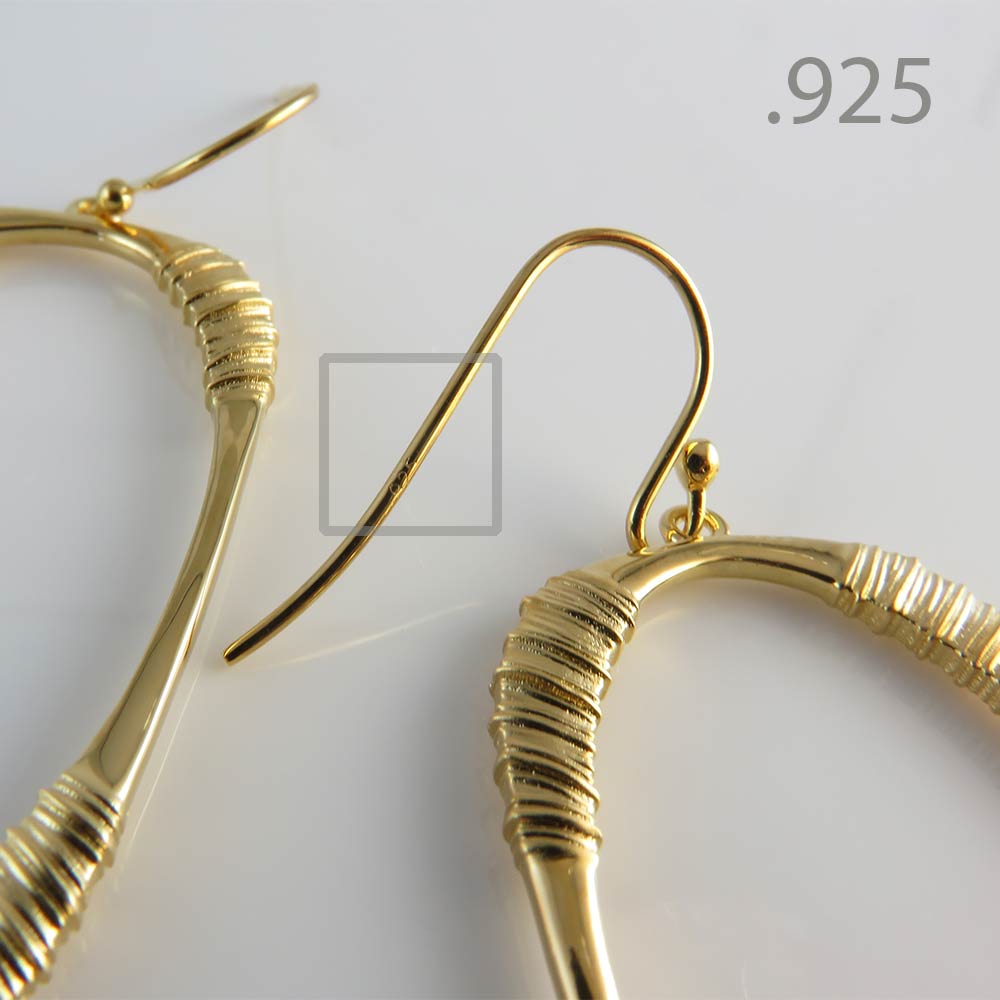 You may want to check that the person you're buying the gift for isn't among the many people who have some kind of metal allergy. Nickel allergies, in particular, are very common.
If you think asking would give it away, you should be on the safe side if you go for high quality metals. Pieces that are made from cheaper materials, plated with high quality rhodium, silver, or gold, are usually enough to prevent irritation. If she has a serious allergy, it's safer to go with non-metal pieces, such as glass.
Don't forget to check she has her ears pierced
Another thing that is easily overlooked when buying jewelry is ear piercings. Many people, especially men, just assume that all women have their ears pierced. However, this isn't always the case. If you're buying earrings and aren't 100% sure she has her ears pierced, be sure to include a gift receipt. Otherwise, a bracelet, ring, or necklace could be a safer choice.
Avoid buying apology jewelry
It can be tempting to buy a gift to say "sorry" for a fight or something you've done. In some cases, it could be the right thing to do. However, you should be very careful about this. It's always better to give a jewelry gift when the mood is happy. You don't want her to look down at her new bracelet and feel reminded of the fight you had right before you bought her the gift.
Don't be afraid to get help
If you know that she likes jewelry but you just don't know where to start, feel free to ask a female friend or family member for help. Better still – ask one of her friends, who will likely know the details of her personal style. If you do this, just make sure you pick one of her friends who you know can keep a secret, so the surprise of your gift isn't spoiled.
Final thoughts on shopping for a jewelry gift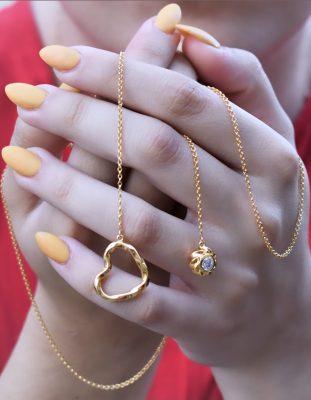 Don't put too much pressure on yourself. At the end of the day, it really is the thought that counts. Of course, that doesn't mean you should get a gift where it's obvious that you put zero effort into it.
However, if you do your best to buy a beautiful piece of jewelry, almost any woman will be so touched that you cared enough to buy a jewelry gift for her. And you can always hang onto the receipt in case she wants to exchange it!