The Perfect Jewelry For Every Occasion
From a choker to a lariat necklace, or studs to drop earrings, there are so many kinds of jewelry to choose from. When you've got plans, it's hard to know what piece is going to be right for the setting. But, every time you go out, you want to make sure your pieces are appropriate, match your outfit and highlight your best features. Making sure you don't look too dressed up or too casual can be a hard balance to strike!
In this article, we have a guide for making sure your jewelry is always perfectly selected.
With these tips, you'll never look too dressed up or down for the occasion.
So, how to choose the perfect jewelry for every occasion?
For work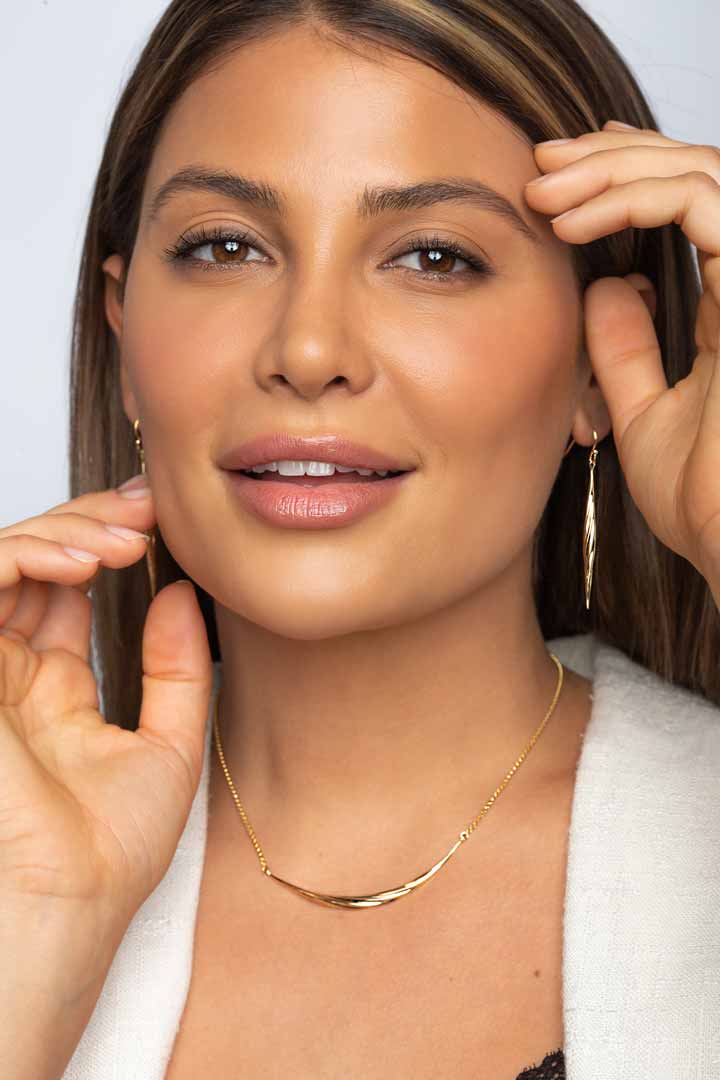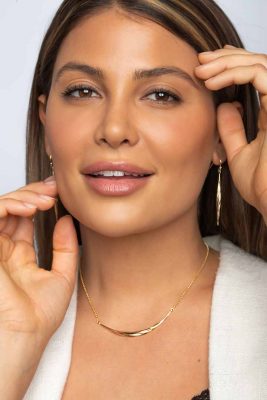 You spend a lot of your time at work, so of course you want to do it in style. It's not a bad idea to invest in some nice pieces that are right for your workplace.
The right jewelry will elevate your outfit and help you feel confident, professional and pretty on the job. Small earrings such as studs, plain necklaces, and chain or bangle bracelets are all great choices.
The best jewelry for work does depend on what you do. But, as a general rule, it's best to play it fairly safe. Silver, rhodium or gold plated jewelry are great options as they are classic, high quality and sophisticated. If you have a corporate job, a simple chain necklace is a timeless choice. You could personalize the piece a little with a small pendant such as a gemstone or pearl.
If your workplace is more laid back, go ahead and add some color or detail to your work outfits. Consider art deco or art nouveau styles. Being vintage, they are eye-catching while still being appropriate choices for an office setting. Alternatively, enamel jewelry such as stud earrings can be a cute and easy way to add a pop of color to a work look.
For partying
The work week's over and it's finally time to unwind and socialize. Birthday parties, clubbing in the city, or just kicking back with your friends are all great times to wear your favorite jewelry. The beauty of the weekend is that you can wear whatever you want. When you're picking jewelry for partying, choose the pieces that make you feel the most sexy, confident and fun.
Going out is a perfect time to wear several pieces of jewelry. Most people like to look a little flashy on a Saturday night. Throw on your hoops, bangles or bracelets, and layer up a few necklaces. For instance, three or more chains paired with a choker is a perfect nightlife look. Don't be afraid to mix metals, either. This look pairs perfectly with a little black dress and ankle boots.
Keep in mind that going out might not be the time to bring out your most expensive jewelry. There's a couple of reasons for this. The first is that you might be at a higher risk of losing or damaging them. A busy, dark nightclub is the last place you want to lose a diamond earring.
Also, a Saturday night is the perfect time to try out current jewelry trends. Some popular current jewelry trends we've seen on celebrities and models recently include big chains, hoops, and little charms. If you're someone who enjoys partying, use these outfits to experiment with fun trends that might be a bit out of your comfort zone for day to day looks.
Casual daily wear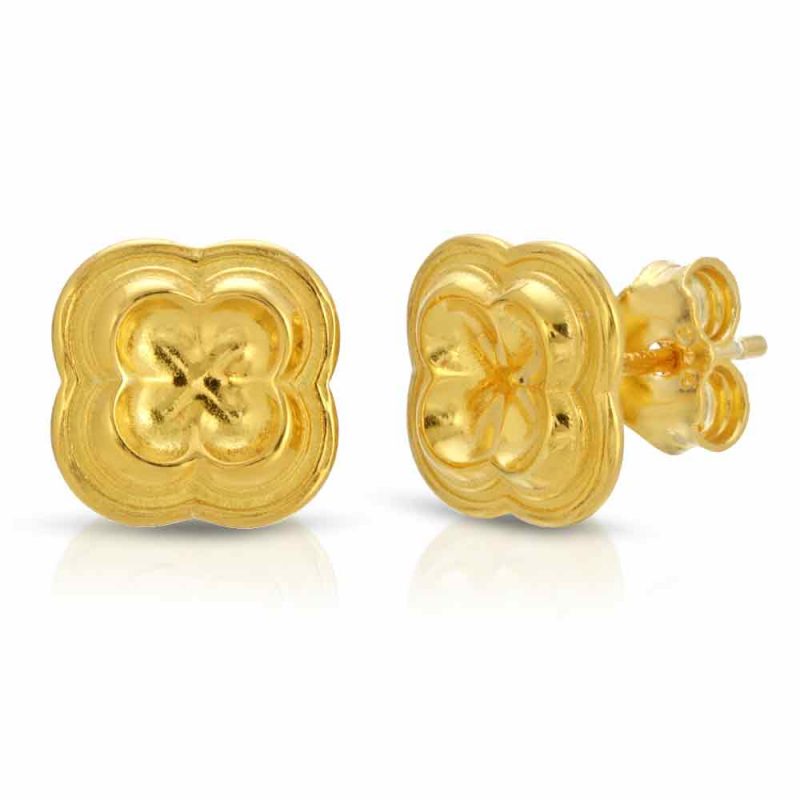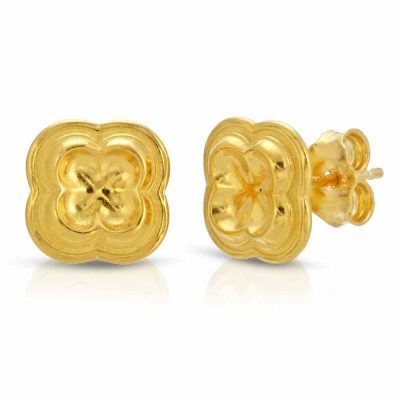 There's no reason you can't look put together when running errands or hanging out with friends. When you're just going about your daily routine, there's no real dress code to adhere to. You can pick your favorite pieces of jewelry that you feel comfortable in and match your personal style.
Many people like to wear simple metal jewelry with their casual outfits. Gold, silver, or gemstone studs are a simple way to add a feminine detail to a jeans and t-shirt look. Dainty rings, pendant necklaces and chain or bangle bracelets are other popular choices. All these looks are timeless, minimal, and won't look out of place with casual clothes.
If you have a more alternative style, beads are another great choice for daily jewelry. Play around with the color, size and material of your beads to reflect your personality. For instance, clear glass beads can be an interesting minimal look. Bolder, bright enamel beads will make a bold yet casual statement. Intricately carved wooden beads are a lovely look for ladies with a more bohemian style of dress.
Black tie event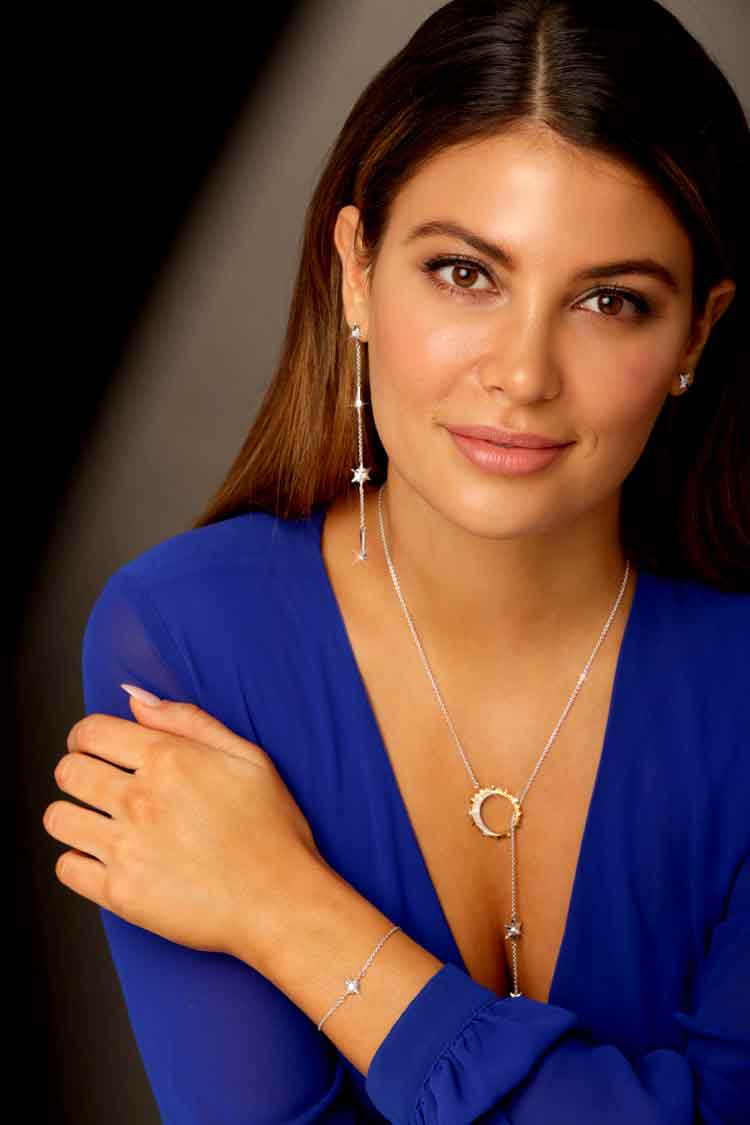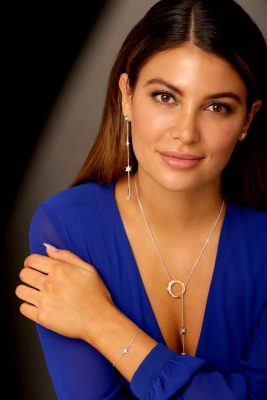 If you have a dinner party, funeral, conference or gala to attend, it can be very hard to know what's appropriate yet stunning. For such formal events, think timeless and classy. You want to avoid cheaper, trendy pieces. This is a time to bring out your expensive and valuable jewelry. With that said, it doesn't need to be flashy. You don't want to look too overdone.
Pearls are a great idea, and they match any color or style of outfit. Pearl earrings, necklaces, bracelets or any mixture of these are a timeless and elegant look. Many celebrities have recently been seen in pearls on the red carpet. Vintage or antique jewelry is also a great idea for black tie events. You'll look unique compared to others, and the history of the piece can also make a great talking point.
Of course, diamonds or subtle gemstones are classic and nothing to sneer at. If you go for valuable stones, make sure you don't do too much. Wearing a diamond necklace, bracelet, ring and earrings could steal the show and look a bit excessive. Leaving it at something like diamond drop earrings with a simple silver chain necklace is eye-catching, but shows restraint. Remember that the more subtle your outfit is, the more your jewelry will stand out.
For a date
This is one of the times where you're most likely to overthink the jewelry you choose. Firstly, think about what you're doing on the date. If it's a casual movie date, a big diamond riviere necklace is going to be a bit over the top. On the other hand, a formal dinner could be a good time to bring out your stunning vintage pearl studs.
No matter the activity, earrings of some kind are a great choice. Many men find hoops or other larger earrings to be feminine and sexy. By framing your face, you also draw attention to it, which can be a great way to encourage eye contact and build a connection.
As a rule of thumb, try to lean towards the jewelry you feel most comfortable and like yourself in. If it's a casual date, go for the pieces you wear day to day. If it's a little more formal, reach for the special pieces you find yourself wearing to classy events the most.
After all, on a date you're letting someone get to know you. You want to show off your true self, and what better way to express that than with what you're wearing. Choosing the right date jewelry will help you feel confident, making you absolutely magnetic.