From cousins to aunts, nieces to brothers, there are so many people to think about this holiday season. Of course, you want to make sure you're buying everyone great presents that they'll love, but this can quickly get overwhelming! When picking out the right gift for your daughter, you may want to consider a gorgeous necklace, bracelet, or earrings. When chosen carefully, these precious items are always appreciated. In this article, we have a few tips for picking out a jewelry gift for your daughter that she'll cherish for years to come.
Why jewelry makes a great gift this holiday season
Why choose jewelry as a gift for your family? There are many reasons that necklaces, bracelets, and earrings all make great gifts. These include:
Jewelry isn't something we usually buy for ourselves. Although your daughter might sometimes buy herself fun pieces of jewelry, she probably doesn't often splurge on a really gorgeous bracelet or necklace. It feels great to receive these types of gifts from our loved ones during the holiday season.
It can suit any personality. Whether your daughter is a "girly girl" or has a more minimalist style, there are so many types of jewelry to choose from.
Jewelry can grow in value. When chosen wisely, a jewelry gift for your daughter can actually double as an investment. If you want to choose jewelry that grows in value, it's best to talk to a professional who can recommend the best materials to go for.
It could become a cherished family heirloom. If you buy a really special piece of jewelry, your daughter will likely treasure it for a long time. One day, she may even pass it on to her own daughter.
It's sentimental. Over the last several centuries, jewelry has gained a reputation as a very meaningful gift. Each time your daughter puts on the piece you bought for her, she'll think of the special bond you share.
Trendy or timeless? How to choose the best jewelry gift for your daughter
Buying jewelry can be a little daunting, since there are so many types to consider. Do you get her an elegant silver bangle she can treasure for decades? Or should you simply go for trendy earrings she can throw on whenever she goes out with her friends?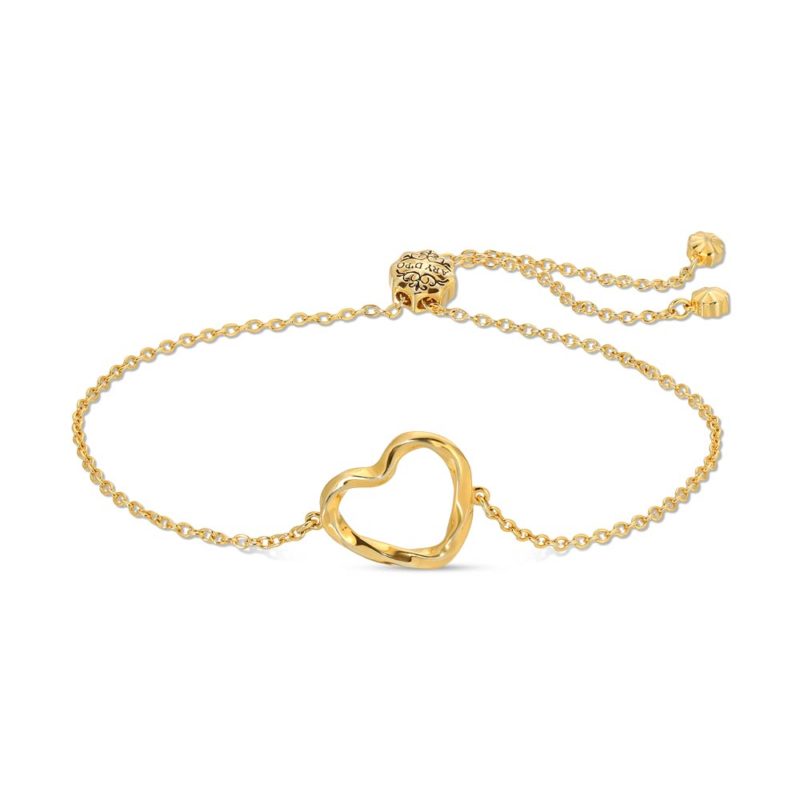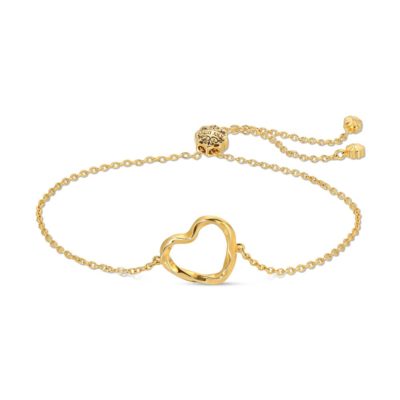 A timeless jewelry gift is a great idea if you want to get her something she can cherish for a long time. Perhaps she's had a tough year this year, or she hit a big life milestone recently, such as graduating college. This holiday season, you may want to commemorate this important year of her life by giving her some jewelry to help her celebrate what she's achieved. If you go down this route, be sure to choose a piece made from precious and durable materials, in a design that will never go out of style.
On the other hand, maybe your daughter's a jewelry lover who you know would enjoy an on-trend piece. A less precious jewelry gift is also a good choice if you're already planning another big gift, like a trip overseas, and you just want to give her a little piece of jewelry as well.
In this case, you may want to get her a slightly cheaper item that she can get lots of wear out of. If you choose a trendy jewelry gift for your daughter this year, you may want to opt for less precious materials, so it won't matter too much if she loses or damages the piece in the future. However, make sure it's still of reasonable quality, so she can enjoy wearing it for a decent length of time.
7 of the best jewelry gift ideas for 2021
1.   Diamond stud earrings
Diamond stud earrings are a classic jewelry gift. They're timeless and precious, but aren't so flashy that she'll barely ever have a chance to wear them. She can put them on when she goes to a classy lunch, out for dinner with friends, or to a job interview. No matter her exact personal style, high quality diamond earrings elevate almost every outfit and tend to have a place in anyone's jewelry box.
2.   Engraved jewelry
If you want to give your daughter something really sentimental this year, engraved jewelry is a great choice. Choose a simple piece of jewelry, like a gold bangle or ring. You could engrave her initials, a meaningful date, a quote, or a personal message from you to her. Adding an engraving adds so much meaning to the jewelry, and would be perfect for a piece that you hope will someday become a family heirloom.
Due to the rise of working from home, bold earrings have become a wardrobe staple for many modern women. Because dainty studs are often lost over a video call, thick hoops or dangle earrings have been very popular recently. If your daughter works from home, she's sure to appreciate a new pair of statement earrings that she can add to her work outfit rotation. Don't be afraid to go for colorful gemstones, large crushed metal styles, and interesting shapes or materials.
4.   Trendy pearls
Over the last year or two, pearls have made a big comeback. We're seeing this classic detail show up on pendants, elegant chokers, and as a bracelet charm. Pearls are also appearing in more organic shapes, rather than the classic sphere. Rather than the classic string of perfectly round pearls, consider going for one of these trendier options. Pearls are a great choice for modern jewelry, as they're quite high-end, but aren't overly formal. This is a great way to balance the trendy look with classic style.
5.   A meaningful symbol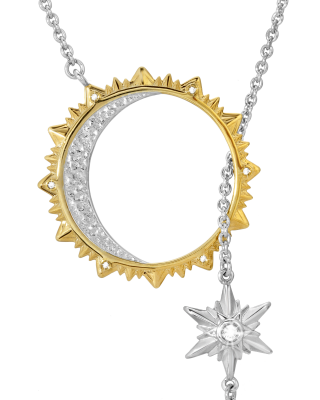 One of the best things about a jewelry gift is how it can convey special meaning. Your daughter will surely love a jewelry gift that symbolizes something important. Maybe you'd like to give her a piece that she can use to represent her heritage and culture. For instance, if you're Irish, you could give her a Claddagh ring. Or perhaps you want to represent a value that's important to her. If she's aiming to follow her dreams, you could get her some jewelry with celestial imagery – to remind her to shoot for the stars.
Many trend experts are saying that "over-accessorizing" is huge right now. A lot of millennials have spent the last couple of years working from home in sweatpants. Now, it's time to have fun with personal style! If your daughter loves fashion, she's sure to enjoy some eye-catching pieces. You could get her a few fun things to combine – maybe some beach beads, plus a bright choker, and an eye-catching ring. Of course, big and colorful jewelry doesn't align with everyone's personal style, so have a think about what your daughter is likely to enjoy before buying anything too maximalist.
7.   Minimalist jewelry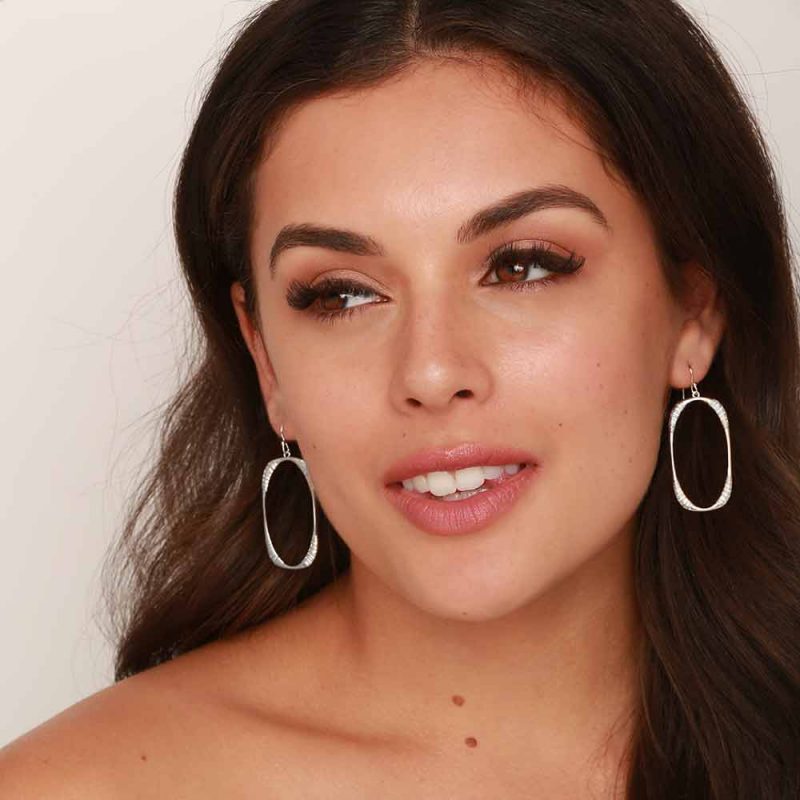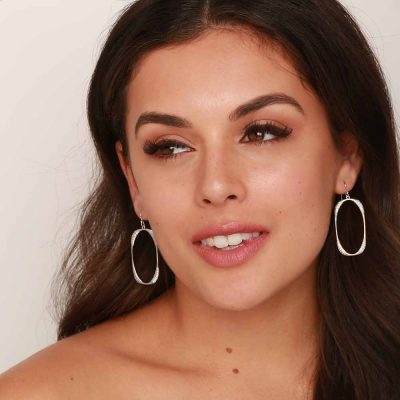 On the other hand, if you want to play it safe, you could always go for minimalist jewelry. Perhaps some small silver hoops, or an elegant gold chain would be the best choice for your daughter. Go for a simple style in a durable material. Don't worry about minimalist jewelry being boring: at the end of the day, everyone always appreciates having new high quality basics. No matter what her personal style is like, she's bound to get some use out of a great pair of elegant hoops.
Final tips for choosing the perfect piece
If you're still feeling lost about what type of jewelry your daughter might like, you may want to consider these tips.
Check out celebrity style
Think about a celebrity that your daughter's a big fan of. If she loves Ariana Grande, take a look at the popstar's recent runway and street style looks. You can also look at the overall jewelry trends seen at the Met Gala, recent award shows, and other major celebrity events. Celebrities are always styled by skilled stylists, so their most recent looks are a great way to gauge what's trendy right now.
Ask people close to her
If you're thinking of getting a jewelry gift for your daughter, you could ask the people who spend the most time with her if they have any ideas for what she might like. Her siblings, friends, or partner are likely to have ideas for styles of jewelry she's likely to love. If you show them some pieces you're considering, they'll also be likely to confirm that she'd like it, or suggest that you head in a different direction.
Consider what she already wears
Take notice of how your daughter wears jewelry. Does she always wear gold, or does she prefer to stick to silver pieces? Does she like minimal styles, or does she enjoy adorning her outfits with eye-catching gemstones? The best way to ensure that she'll love the jewelry that you pick out for her is to think about her favorite pieces, and get her something similar – but maybe a little more precious. If you put just a little effort and care into picking out the right gift for your daughter, she's sure to appreciate the love you put into choosing a gorgeous present for her.