Although we've been loving the light and bright summer jewelry of 2020, the style is quickly changing. As the leaves turn brown and we slip into fall, another range of new jewelry trends are on the horizon. On the runways, city streets, models and celebrities, you'll be seeing new styles pick up popularity. Taking note of the best jewelry tips and trends as they arise is a sure way to have amazing style year-round.
What are the key jewelry tips and trends this fall?
With the coronavirus pandemic steadily continuing, many people would expect the styles to be a little downbeat and morose this year. However, many fashion analysts were surprised at how optimistic the designs of the season were. Fashion labels have been playing with sculptural styles: big volume, geometric pieces, and abstract shapes.
Fun charms, chains and pendants in all different materials are some of the key jewelry tips and trends for this year. Rosary inspired crosses also adorned many fall runway looks. Perhaps this symbolizes the faith and hope we all must hold onto during these trying times.
Here are some of the most popular runway and celebrity jewelry looks this season.
Geometric 1970s style
One of the key jewelry tips and trends for this season is sculptural, abstract 1970s inspired looks. The 1970s were all about working modern art into jewelry. Unexpected materials, patterns and shapes often appeared in looks, and this is back for fall 2020.
Look to the likes of Jerry Hall, Cher and Iman when thinking about how to embrace 1970s style for the season. When shopping for jewelry, keep an eye out for unique shapes and lines. Colorful gemstones and bright high quality metals are key materials to tap into the trend. You can find this shimmer and shine from the likes of gold or rhodium.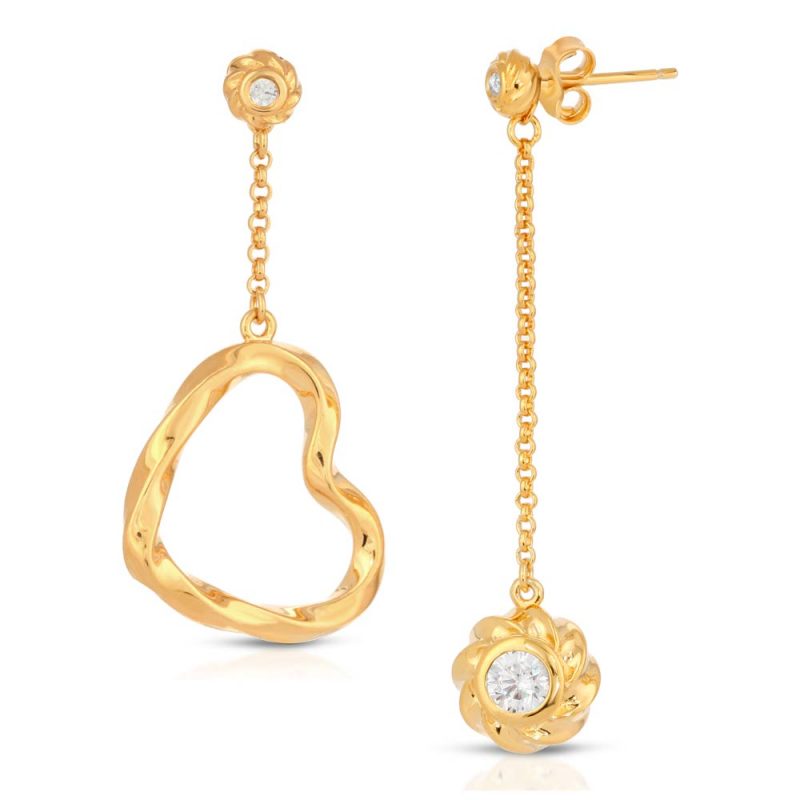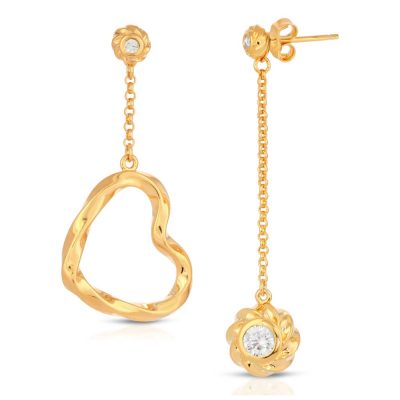 Asymmetrical earrings are a great way to work this trend into your look. For instance, try one long earring and a shorter version. Or, one earring and a simple stud version for the other side. This is a fresh and unique way to dress up an evening look.
Charming charms
Charm bracelets were hugely popular in the 1940s, and now charm-adorned jewelry looks to be making a comeback. Adding tiny trinkets to a piece is one of the cutest jewelry tips and trends for this season. On the runway, we saw charms made of a huge range of materials hanging from necklaces, chokers, bracelets and earrings.
One of the key charms seen on the runway this season is, perhaps surprisingly, the crucifix. Fashion critics noted that this trend seems to have appeared out of nowhere. We saw crosses adorning Dolce & Gabbana and Chanel necklaces and earrings. Tiny and ornate crucifix charms hung off Christian Siriano chains. The look is often Victorian noir: the crosses are often gold and featuring dark gemstones such as onyx. This Catholic inspired look is a trendy yet timeless way to keep hope and faith during these difficult times.
You may have been wondering if hoops would still be on trend this season. The runways made it clear that they clearly aren't going anywhere soon. However, you can keep them fresh and up to date with small charms and beads that match your personal taste and style.
Metal chokers – particularly in silver
Chokers were so huge in the early 2010s and they're officially back. A runway standout this season was bold metal chokers, often in silver. When you think of a metal choker, you likely think of edgy, punk slivers of dark metal. Instead, the jewelry tips and trends are to go for heavy, tubular, puffy chokers this season.
The effect is very sculptural and almost architectural. Large volume, such as for skirts and outerwear, was a big trend on the runway this season, and this is clearly the jewelry version of this trend. The effect is highly modern and unique.
If you're looking for an artistic statement piece of jewelry to wear to a high class event, then look no further. These bold chokers almost certainly the staple feature piece for this fall. We saw brands such as Chloe and Proenza Schouler layer these chokers with knitwear and tailored outerwear, making them an ideal accessory for the cooler season.
Chunky chains (but not too chunky)
The chain necklace trend has been going on for a couple of years now. Fashion critics suspect it may be coming to an end, as we see the maximalist energy drain from the look. We are now seeing slightly more pared back sizes. Medium sized chains, particularly for bracelets, give a cool 90s retro look.
They also layer well, which is always stylish. The Hadid sisters are some of the most popular models in the world this year. They are almost always seen working layered gold chains into their chic outfits. The gold adds a warm and soft glow to their trademark svelte style.
Pendant necklaces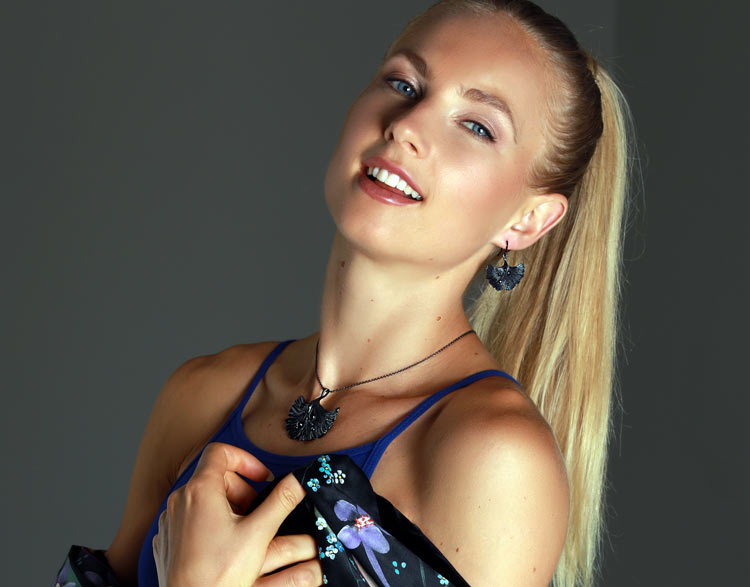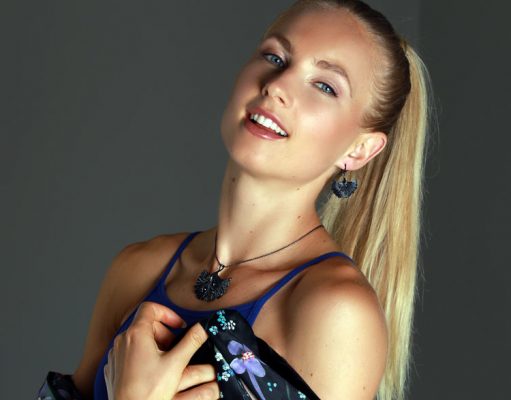 Yes, chains have remained popular, but they no longer stand alone. This season we saw designers layering them with chokers and classic pendants. Although wearing pendants seems to be one of the key jewelry tips and trends this season, you could also argue that pendant necklaces are timeless. They are beautiful, highly versatile and often meaningful to the wearer.
Pendants can easily be layered with chains and chokers, which we saw in Versace and Prada looks. Depending on what they are layered with, pendants can easily be dressed up for an elegant evening look. When layered with a mixture of metals and more casual pieces, pendants lend themselves to a cool and casual daytime chicness.
A pendant is also a great way to use a charm to show off what or who is important to you. For instance, Duchess Kate Middleton often wears a bold Daniella Draper pendant, with each of her three children's initials engraved on the piece. The ever-stylish Gigi Hadid has also been seen wearing a gold pendant of her boyfriend Zayn Malik's name. A pendant is a perfect way to show off your unique values and style.