Summertime is here! Beach trips, waterparks, bike rides, picnics, and more! Time to stylishly enjoy fun in the sun with family and friends. With each season, there are different fashion trends, have you found your to-go summer look?
Here are jewelry tips that will help you slay and glow this summer with any outfit:
Embrace Vibrant Color Schemes
Don't be afraid to wear brighter colors this summer! A few summer colors include red, yellow, orange, pink, blue, etc. Wearing brighter colors will make you stand out in the room. Try wearing an assortment of colors or a beaded color scheme as a necklace, earrings, anklet, or bracelet!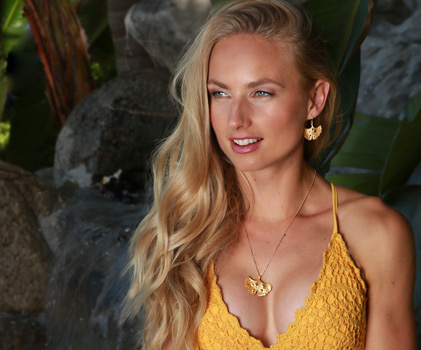 Another great summertime color is gold or rose gold! Both colors will look great on any accessory this season. Gold is a great color to wear during the daytime. The color shines bright in the sun and adds sparkle to your outfit. It goes with almost any outfit and enhances your glamour. The color rose gold has increased in familiarity over the years. The gold and pink combination gives it the ideal sunset image. This color is perfect for an event close to sunset and after. It will also add sparkle and glamour to your outfits this summer!
Avoid Layers on Necklaces
Summertime weather may be hot and sticky for some days. Wearing layers of jewelry may be uncomfortable, especially on a sweaty day. Limiting layers allows you to feel free and comfortable at the same time. Chokers and one-layer necklaces complement each other very well in the summer. This style allows a person to wear more than one necklace without the sticky and sweaty summertime feeling.
Make Your Earrings Stand Out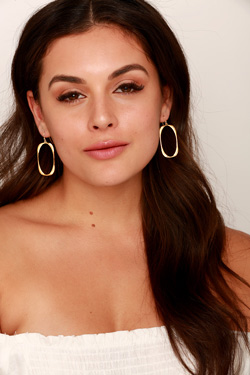 Don't be afraid to let your earrings have some hang time this summer! The bigger the earring, the more you stand out! Your earrings have the power to take your outfit to the next level! Wear bigger hoops, feather designs, drop earrings or those long chandelier earrings you've been hiding in the closet since winter. You can get fancy and customize your earrings with nicknames, birthstones, or diamonds. Choose from the list of summer colors listed above or choose neutral colors such as black, silver, or gold to complete your summertime look!
ARY D'PO
Are you still looking for the perfect jewelry to complete your summertime looks? Well, look no further, we carry a wide range of bracelets, earrings, and necklaces that will fill your heart's desire. Choose from our heart, cross, or leaf designs to complete your summer look. Our products are made with .925 Sterling Silver, 14K Gold, 18K Gold, Rhodium, Brass, Cubic Zirconia, etc.
We believe that jewelry is a form of art that allows each person to express themselves. Our items are made with love and are meant to be worn with warmth. Each design carries a powerful symbol and is not meant to imitate nature, but appreciate life.