This year, Mother's Day will take place on Sunday May 9. This is a great annual opportunity to celebrate your mom, her achievements throughout her lifetime, and everything she's done for you in her role as a mom. In this article, we've rounded up 10 unique Mother's Day gift ideas, to help you choose a perfect gift to show your love for one of the most important women in your life.
Origins of Mother's Day
The official Mother's Day holiday was started in the early 1900s by Anna Jarvis, a peace activist from West Virginia who was also known for her work caring for wounded soldiers. Her mother, Ann Reeves Jarvis, had often talked about how there should be an annual holiday to celebrate motherhood.
After her mother died in 1905, Anna Jarvis created Mother's Day as a way of honoring the sacrifices mothers make for their children. It has been celebrated annually in May since 1907, and recognized by all U.S. states since 1911.
Many people enjoy taking the opportunity to celebrate their mother, or the women in their life who raised them. It's a great chance to spend some time with family and the people you love, and look back on all they've done both for you, and in other areas of their life.
It's important to give a gift on Mother's Day – even if it's just something small. You don't have to spend hundreds of dollars, but your mom will love that you put in the time and effort to choose an item that symbolizes your love.
When choosing a gift, think about your mom's individual taste. The gift that's right for one mom may not suit another. It's also a lovely touch if the gift you choose references something about your relationship. For instance, if you've always loved having spa days together, get her a mother/daughter spa voucher you can both enjoy.
So, it's time to make a brunch reservation, buy some flowers, and choose one of the creative gifts on this list.
There are so many great ideas for Mother's Day to show your appreciation for your mom!
1. Jewelry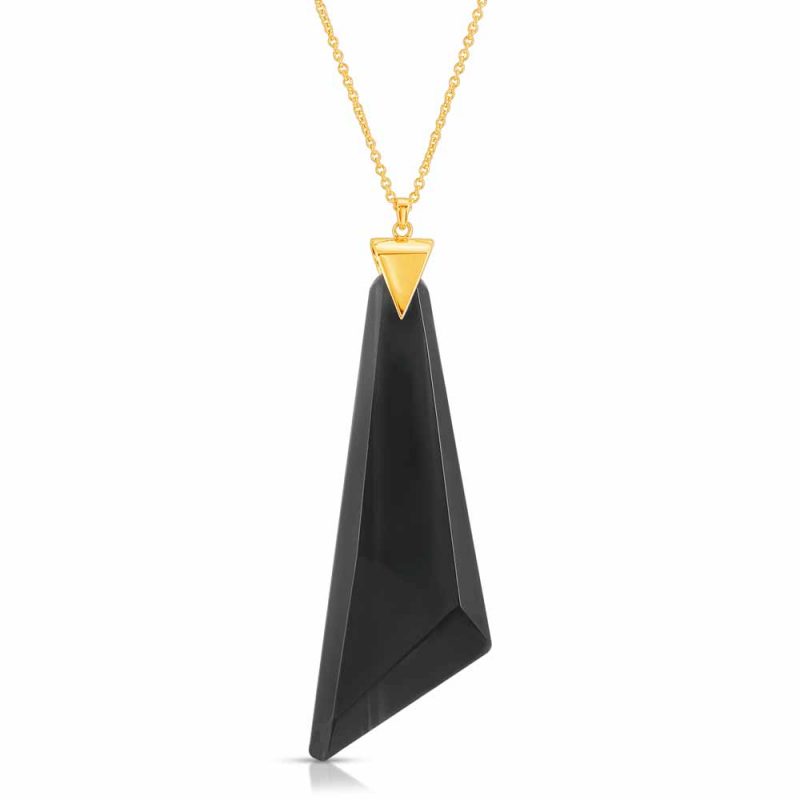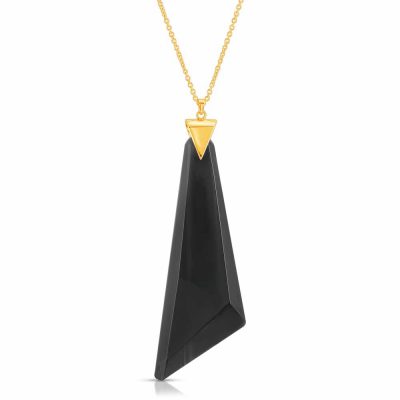 Jewelry is an excellent choice as a gift for Mother's Day, and you can't go wrong with something as classic as an adorable bracelet, beautiful necklace, or elegant earrings. Trying to work out what someone will actually wear is the most difficult part of buying a jewelry gift.
One of the most popular types of jewelry is a chain bracelet, it is so subtle that it can fit into anyone's personal style. This is a classy and high quality Mother's Day gift. Determine if she wears more warm toned or cool toned jewelry, and then choose an elegant rhodium, silver or gold bracelet that aligns with her taste.
If you're shopping for a bold and vivacious woman, go for artistic statement pendant-necklace. Unique charms, crystals, and enamel styles are all interesting types of necklace that will look fantastic. Or, if your mom's a conservative or more modest type, dainty and delicate necklaces are a great choice, particularly when adorned with gorgeous gemstones.
Earrings are also a great gift for Mother's Day. They're thoughtful, small, and a great addition to her personal style. There are so many lovely designs of earrings for you to choose from. Choose earrings that match her style. She'll be sure to appreciate the thought that went into her gift and think of you each time she puts them on.
2. Journal
Journaling is a great practice, and has picked up popularity in the last few years as a way to practice self care. Taking the time to journal at the end of a long day is a great way to sort through your thoughts, clear your head and relax.
A journal also makes a great gift as they are often designed to look pretty. You can choose a journal with an interesting cover design and high quality type of paper. If you have a mother who loves journaling, or you think might enjoy giving it a try, a journal is one of the most thoughtful and unique Mother's Day gift ideas you can choose.
3. A luxurious robe
When you're just out the shower or lounging around in the evening, a robe is a must have. Giving your mom a comfortable and high quality robe to wear around the house is a great way to tell her that she deserves to relax.
There are many materials, colors and prints to choose from when picking out a robe as a gift. Choose a gorgeous robe in silk, bamboo fiber, terry cloth or just plain cotton. As it's going into summer, you might want to choose a light fabric.
Then, make sure you select a colorway that reflects her personal taste. She's sure to get plenty of wear out of a high quality and stunning robe.
4. Jewelry box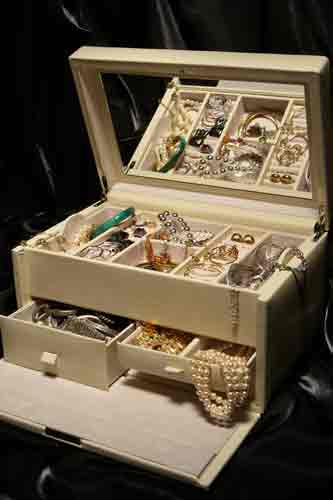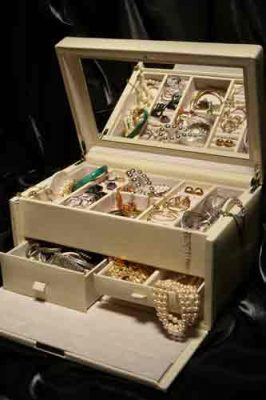 Organizing jewelry is notoriously difficult. Bracelets, rings, earrings and necklaces are all precious, but also so small and easily lost! A pretty jewelry box is a great way to help your mom organize all the gorgeous pieces she's accumulated throughout her life.
This is a useful yet stylish Mother's Day gift idea that's suitable for any mom who loves her jewelry. A compartmentalized jewelry box is best, as she can separate her pieces out however she likes.
5. Cutlery, cups and other kitchenware
Upgrading some of her everyday kitchenware is a great gift, particularly if you have a more practically-minded mom. You might not think this is the most exciting thing to give her, but you would be surprised at the stylish kitchenware you can find. Your local homeware stores likely have a gorgeous range of glassware, plates, cutlery and other items to choose from.
Pick out kitchenware which is both useful and attractively designed. This is a great gift, as you can almost guarantee she'll get at least some use from it. She'll appreciate your effort to choose something so practical as a Mother's Day gift.
6. Air fryer
Air fryers have been pretty popular over the past year. And for good reason – they're a great way to get delicious and crispy food without adding too much oil. If she's mentioned wanting to try out this trendy cooking appliance, you could consider buying one for Mother's Day.
Get her a classic metal air fryer, or try to find one in a cute color, like aqua or purple for a fun and retro look. This is an unexpected and unique Mother's Day gift idea that she's sure to enjoy trying out!
7. Bed linen
We spend half our time in bed – so why not do it in comfort? Your mother is sure to appreciate some linens for her bed, particularly if she's a lady with a taste for luxury. Silk pillowcases, high thread count cotton sheets, and stylish duvet covers are all great ideas.
Consider the decor of her bedroom and make sure you pick bed linens which match the style of the room – particularly if you're going for something highly visible, such as a duvet.
8. Spa package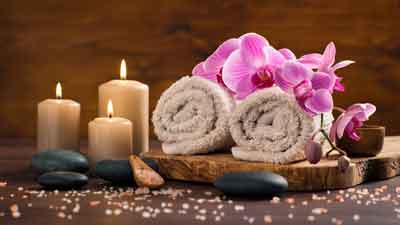 Every mom deserves to be pampered! Many of your local spas and beauty centers are likely offering package deals for Mother's Day. Have a look around your local area and treat your mom with a voucher for a massage, facial, or other relaxing treatment.
Alternatively, you could buy her a kit that will let her indulge in a lovely spa treatment at home. Buy her a package box including luxury items such as scented candles, bath bombs, face masks and moisturizers. An oil diffuser or aromatherapy kit could also be a great way to create a spa luxury experience right in her own home.
9. Artwork
An artwork is often an overlooked choice when it comes to picking out a beautiful gift. However, this is a meaningful and gorgeous gift that shows you've considered her taste and chosen something that's just right for her.
It will be even better if the artwork has a special meaning to her. For instance, an elegant sketch of Paris will be perfect if you once enjoyed a holiday there together. Or, if she loves birds, you could choose a painting of her favorite species.
This is one of the most beautiful and unique Mother's Day gift ideas and she's sure to think of you every time she looks at the gorgeous artwork.
10. House plant
Flowers are a classic gift for the women in your life that you care about. But a house plant is a great upgrade. After all, they last far longer than cut flowers! It's also nice to have a living thing, so you can watch it grow.
Choose a houseplant that's fairly easy to look after, such as a succulent. It's a nice touch if you choose one in a cute or pretty pot, perhaps in a vibrant color such as violet or red. She can put it on the windowsill, care for it, and think of you every time it catches her eye.