Jewelry is a significant and stunning gift for the woman you love. When she receives a high quality piece that she cherishes, she will be able to keep your love close to her every day. It serves as a constant reminder of the amazing relationship you share with each other.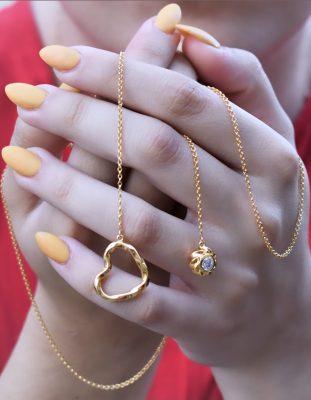 Many people are familiar with engagement and wedding rings as key symbols of affection and love. However, romantic jewelry can be so much more than that. There are many designs for rings, necklaces, and bracelets that signify your unique bond with your partner.
Some are centuries old, some are modern designs. However, each of these eight types of jewelry that express love and commitment can be an amazing choice for a display of affection.
1. Express love and commitment with an eternity ring
You're likely familiar with engagement and wedding rings. However, there's also a third type of commitment ring – the eternity ring. The engagement ring symbolizes promise, and the wedding ring is for commitment. In the same vein, an eternity ring is a way to show everlasting love and devotion.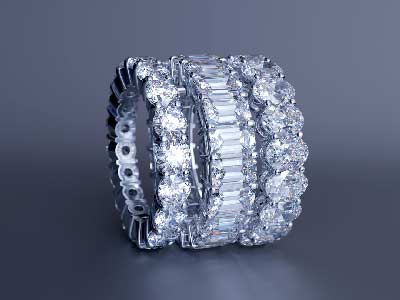 An eternity ring consists of a row of identical diamonds or gemstones set in a band of silver, gold, rhodium or platinum. The way that the gems continue around the band denotes the endless nature of the love you have for your partner.
This is a thoughtful and pretty gift for a major anniversary such as ten years together. It's a way of showing that, even though your relationship grows and changes over time, you're more in love than ever.
An eternity ring doesn't have to be given on an anniversary. Another great time to gift an eternity ring is on a milestone such as having your first child. Buying your first home, renewing your vows, birthdays, or any other special event are also all good times to present this lovely jewelry gift.
2. Celebrate her heritage with a Claddagh ring
This traditional and intricate Irish ring is a type of jewelry first produced in the 17th century. It shares its name with the Galway fishing village in which it was first produced. The Claddagh ring's iconic design features two hands joined around a heart, topped with a crown.
The hands denote friendship, the heart is for love, and the crown is for loyalty. Rings involving clasped hands are sometimes called fede rings, used as a wedding ring since Roman times.
In the modern day, Irish people and Irish Americans often use Claddagh rings to show love. This could be for engagements, marriages, or other times of affection.
If you or your partner is of Irish heritage, you may want to consider giving her a Claddagh ring. This is a great way to combine your love with her connection to her heritage and background.
3. A trilogy ring represents past, present and future love
Also known as trinity ring, this is a stunning type of ring. It features three diamonds or gemstones laid into a gold, silver or platinum band. The gems convey the past, present, and future of your relationship. Often given for engagements, trilogy rings represent a long lasting love.
Prince Harry gifted one of the most iconic trilogy rings ever known to Meghan Markle when they became engaged in 2017. It was designed by Prince Harry himself and is set in a stunning gold band by the Queen's jeweler. The center diamond is from Botswana, a country that the couple visited together. The two smaller gemstones come from Princess Diana's own collection.
The three stones have deep meaning. They celebrate how you met, fell in love, the memories you've formed, the life you have now, and joy for the future together. Meghan Markle's ring is iconic and classic. You could give a similar gift to your own romantic partner that makes her feel like a princess every day, too.
4. Lock into love with a padlock necklace
Jewelry in the shape of padlocks was popular during the Regency era. They appeared frequently in heart shaped designs, because their meaning is "being locked into love".
This design has seen a new popularity in the 21st century. It has been re-established by high end jewelry designers such as Tiffany & Co and Louis Vuitton. Seen on chic celebrities such as Kristen Stewart and Rihanna, edgy padlock pendants are a youthful and trendy style.
You can make this jewelry more personal with an engraving, such as you and your partner's initials. If the woman in your life has a strong sense of style and enjoys wearing unique pieces, a padlock necklace is a perfect type of jewelry to express your love for her.
5. A romantic locket necklace is a timeless choice
These classic necklaces have existed since the Middle Ages. They are known by their small hinged pendant, which has space inside for a small picture, lock of hair, or other item. A locket allows the wearer to always keep a tiny piece or image of their loved one against their heart, which is such a romantic idea.
Today, lockets are a stunning type of jewelry that make a great detail for any outfit. When shopping for a locket, go for silver, gold or rhodium plated jewelry for a high-end look. This style of jewelry has a level of vintage flair, making it an elegant gift for the woman you love.
6. A Cartier love bracelet is perfect for a classy woman
One of the world's most well known bracelets is the Cartier love bracelet, designed by Aldo Cipullo in 1969. It comes in many precious materials, from yellow gold to rose gold to silver. Each version looks absolutely beautiful. It's perfect for daytime wear or as a bold addition to a glamorous evening look.
The oval bangle comes in two parts. They fit tightly on the wrist , and require a special screwdriver to remove. By being so hard to take off, the Cartier love bracelet represents how permanent the wearer's relationship is.
Since its creation, the bracelet has gained status as a must-have item for high profile women who have a partner. This bold piece has been seen on the wrists of well known style icons such as Kylie Jenner and Mila Kunis.
It's no surprise that the Cartier love bracelet is quite pricey, starting at around $4,500. But, if you have money to spend and want to impress a classy lady who loves jewelry, then why not splash out? This bracelet is a perfect way to express your feelings to your partner or girlfriend and make her feel like the most special woman in the room.
7. Dazzle her with diamonds
The word "diamond" comes from the Greek word "adamas". This means unconquerable or invincible – just like your love for each other.
This is a jewelry gemstone which has a certain magical quality. A diamond is a superb way to express your love and commitment to the woman who has your heart.
There are so many options for types of jewelry adorned with diamonds. As they have no color, diamonds look great with any outfit.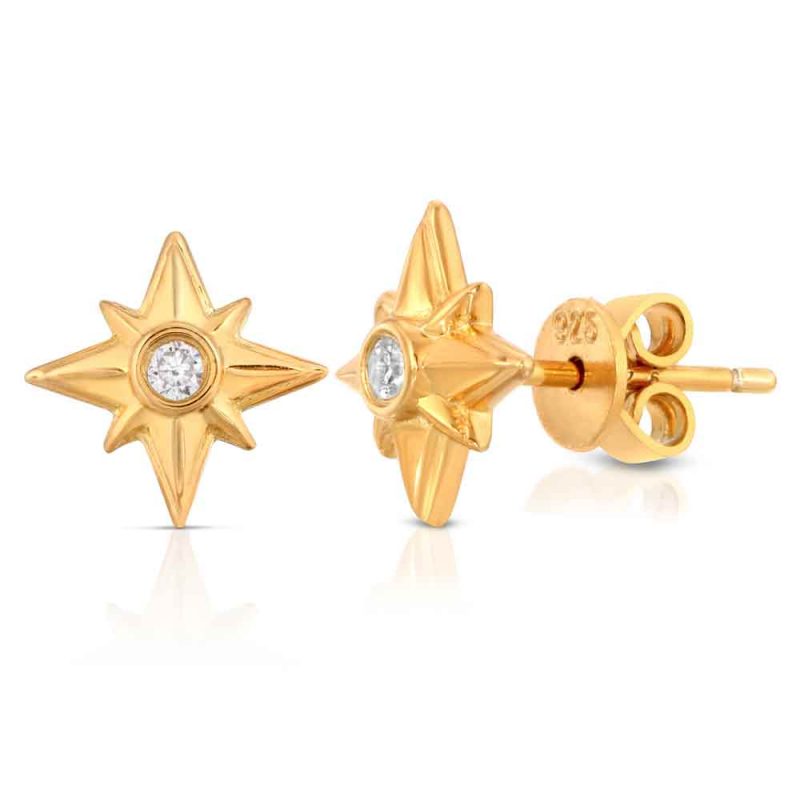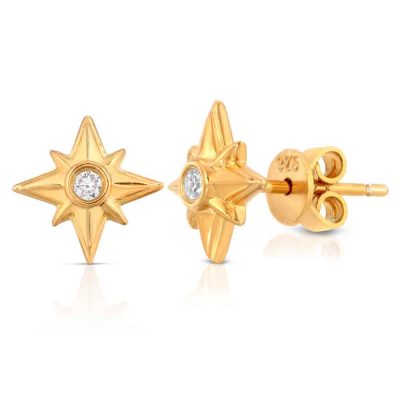 Small stud earrings are a lowkey yet high quality jewelry that she could wear with her daily looks. A diamond necklace, in a style such as a riviere, is an eye-catching piece. With this necklace, she's sure to steal the show at any black tie event you attend together.
If you haven't been together for very long and want to go for something trendy and not too costly, consider cubic zirconia as an alternative. While this doesn't quite have the aura of diamonds, this lab grown option does look much the same and is a great substitute. Many women love how cubic zirconia is ethical, affordable, and looks absolutely stunning with any look.
However, regardless of what type of diamond jewelry you choose, any woman will love to receive such a first-rate romantic gift. Marilyn Monroe definitely knew what she was talking about when she famously said that "diamonds are a girl's best friend!".
8. Keep it classic with a gold heart bracelet
The love heart shape is one of the world's most familiar symbols, and is an unmistakable symbol of love.
Most people are familiar with the feeling of the heart beating faster when around their crush or lover. Since Greek and Roman times, the heart has represented this feeling and its link to love, affection and commitment. Heart shaped pendants and designs have been worn around the necks of those in love for centuries.
In modern times, the heart shape can be found everywhere, from signs in shop windows to emojis to jewelry.
When choosing a piece of romantic jewelry to express love and commitment, a heart shaped piece is a solid choice.
A timeless and valued metal is the perfect pairing for this classic symbol. A silver or gold heart bracelet is a classic and timeless gift to give your valued girlfriend or partner.