Quarantines and lockdowns throughout the COVID-19 pandemic have changed work for almost everyone. All over the U.S. and the world, people have been asked to work from home. Locked into a world of Zoom calls and sweatpants and long days spent working at the kitchen table, many questions have been raised about appropriate work from home fashion.
Do I still need to wear corporate clothes? Can't I just work in pajamas all day? Do I still need to accessorize with jewelry? With working from home as the new normal for many of us, it can be hard to know exactly what to wear. In this article, we have all the tips for keeping your outfits cute, comfy and professional.
How has working from home affected fashion and jewelry?
Work from home fashion has been a hot topic since the pandemic began. However, that was over a year ago, and things are continuing to change.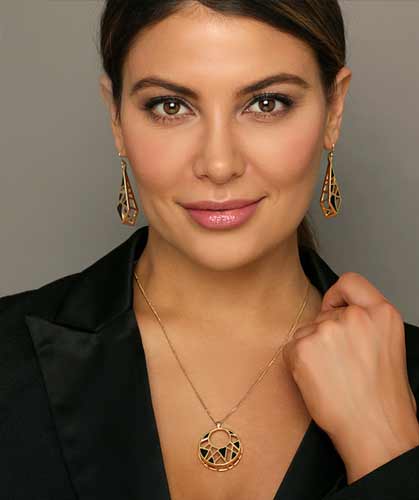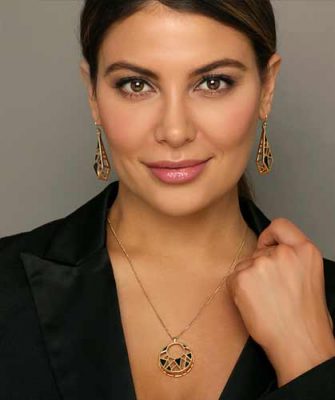 For some, a hybrid work roster is coming into effect. They may be technically back in the office, but workplaces are becoming far more relaxed about letting staff work remotely. At this late stage in the pandemic, there's a lean toward pieces that are versatile and can work for at-home, in the office, or at a public work space such as a cafe.
For others, their employers have informed them that they will be working from home permanently. Realizing that this new routine is no longer a temporary thing can feel a little daunting. Although there's not much point getting dressed in a suit and heels for working from home, research does show that putting together an outfit is good for your mental health. Maybe it's time for a whole new leisurewear work wardrobe?
In response to the shift towards working from home, many fashion brands have created ranges of comfortable yet stylish and professional loungewear. In this article, we have some ideas for work from home outfits that will keep you looking and feeling great, while still impressing your boss.
Top work from home fashion ideas to try
1. Leggings
You're likely not surprised that leggings are in first place on this list. This athleisure staple is one of the ultimate work from home fashion garments. A good pair of leggings will be super comfy, but also ooze stylishness because they're form fitting and sleek. When shopping for leggings, you can experiment with different fabrics. Faux leather, spandex, and plain cotton (a very breathable option) are all great choices.
2. Bike shorts
If you live somewhere warm, you may find that full length leggings feel suffocating. In this case, bike shorts are the perfect alternative. Soft and comfortable, these pair perfectly with an oversized sweatshirt or t-shirt. In fact, this combination has been a pretty major trend for 2021 fashion, and looks particularly stylish when accessorized with a little trendy jewelry. Toss your hair up in a high ponytail or bun to accentuate the fitness theme of the outfit, and add a cute scrunchie to finish the look.
3. Monochromatic styles
Putting together a whole outfit in a singular color is known as one of the easiest ways to keep things chic without having to put too much thought into it. Loungewear also happens to lend itself very well to monochrome outfits.
Many fashion brands have created cute and comfy one-color loungewear sets to meet demand from those working from home. Some of the most professional monochrome colors include navy, cream, pale pink and blue.
For your next Zoom meeting, consider navy trousers with a matching shirt and scrunchie to keep your hair out of your face. The look will be even more complete if your nails are painted to match. Add a little sparkle to the look with some classy sapphire toned earrings, or keep things low key with a silver bangle bracelet.
4. Add a little glitz and glam
Practical, comfy, and easy to throw on, sweatshirts and sweatpants are great work from home fashion options. However, the one drawback is that they look a little messy. Many women find that they don't feel very put together or like their most powerful professional self when wearing these outfits. A super easy way to remedy this is with your favorite jewelry.
Adorning a basic look with small hoops, stud earrings, or a pendant necklace is a great way to look a tiny bit more dressed up. Rings, particularly stacked rings, also look great on a video call, especially if you talk with your hands a lot. The shimmer of high quality silver or gold jewelry makes the outfit look more considered and professional.
5. Claw clips
Claw clips have been a highly popular accessory this year, as they're such an easy way to add a touch of femininity to a look. They're so simple to use: all you have to do is grab your hair and throw it into a little twist or half twist. This keeps your hair out of your face and makes you look effortlessly put together. You can find claw clips in a range of colors and styles – from svelte matte black, to librarian-chic tortoiseshell, to glittery pink.
6. Crop cardigans
Cardigans are a classic work from home garment – they're cozy, warm, and easy to throw on over whatever else you happen to be wearing. However, sometimes they can feel a little frumpy – especially if they're bulky and long. A helpful alternative? The crop cardigan.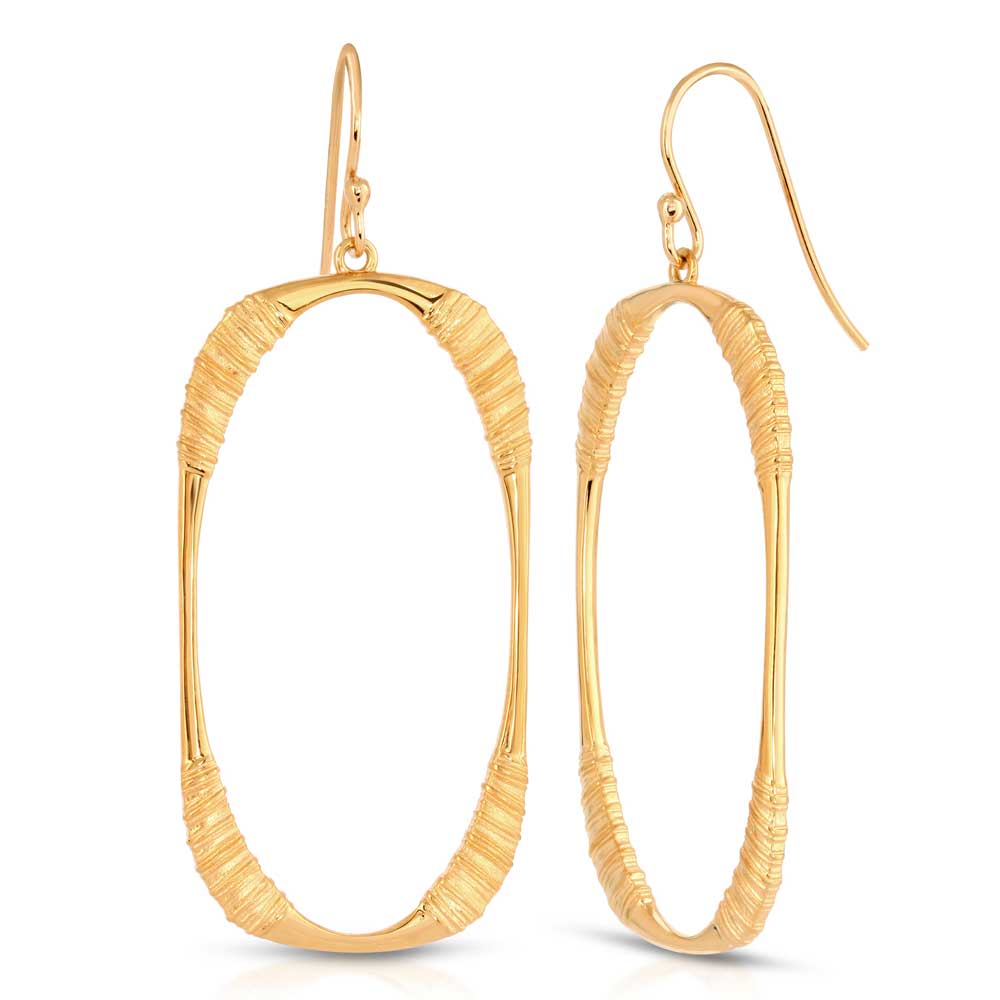 The waist-length crop makes this more flattering than your standard cardigan, yet it still has all the softness and comfort. Work this into your daily look over a tank top and leggings or sweatpants. Add some dainty stud earrings or hoops for a stylish finishing touch.
7. Cozy socks
Many people, particularly those in cold climates, aren't a fan of being barefoot. However, when you're working from home, you don't exactly have much of a need for shoes. Socks aren't going to be seen on your Zoom call, so choose whatever you like! This is a great opportunity to inject some of your unique personality into your work from home fashion.
Pretty colors and quirky patterns are a popular choice for many. It's also a good idea to consider the material of your socks. There's nothing wrong with opting for a little luxury and choosing cashmere, merino or alpaca wool to keep your feet extra snuggly on those long days at work.
8. Uggs
The shift towards working from home has had a few people digging in the back of their closet for a piece they likely haven't worn since 2003: ugg boots. Ugg boots are perfect for wearing around home, but are more than slippers. They have a strong enough sole that you could wear them for any quick runs to the grocery store or to grab the mail.
Sure, they're not the most stylish, but they're cozy, and with the right outfit, they can be cute. If you're looking to buy a pair, consider if you want low cut or high top uggs. Consider choosing a unique shade, such as pink or baby blue. Pair your uggs with leggings to balance the weight of these bulky boots. Add an oversized knit or sweatshirt, and throw your hair into a messy bun to complete the style. When worn right, uggs are an iconic nod to the past.
9. Nap dress
In the pandemic times, the nap dress has become a staple for many – particularly those living in warmer climates. Sure, the name doesn't make it sound fashionable, but it's pretty much just a light babydoll dress. You can find one in a pattern and shape that suits you, but the classic style is white and floaty, with a vibe of Victorian doll chic.
The nap dress is great as it's professional enough for work, but comfy enough to lounge around in. The breathable and light fabric makes it perfect for wearing all day, even when you're done with the workday's tasks.
Being a dress, you can throw it a nap dress on without worrying what items to pair with it. If you're working from home, you don't even need shoes. To dress it up just a little, consider adding your favorite pieces of daily wear jewelry such as bracelets or rings. And then you're good to go!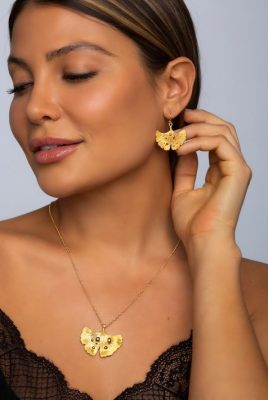 Jewelry is a great way to add a touch of stylishness to any outfit, which makes it a perfect option for work from home fashion. When you're not in person, it's best to amplify any jewelry choices you make – tiny stud earrings will be lost over a Zoom call.
Because of this fact, statement jewelry has seen a return. Brightly colored enamel earrings, unique rings, beads, and chunky chain necklaces all look amazing.
Not only does statement jewelry add a nice splash of color to your work from home outfits, but the cheerful nature of these pieces is a great symbol of hope. The right statement jewelry is an impactful way to keep things feeling bright and bubbly in these difficult times.