Passion appears in places where you least expect it. It hides under rocks and lurks under boulders awaiting the opportunity to strike you with inspiration. To be an artist is to be a hunter, always in pursuit of passion. But this creature is elusive and flexible so the hunter must utilize all of his senses in order to find it. However, it's a marvel how exactly artists manage to find their prey: do artists create through their senses or do they use something else?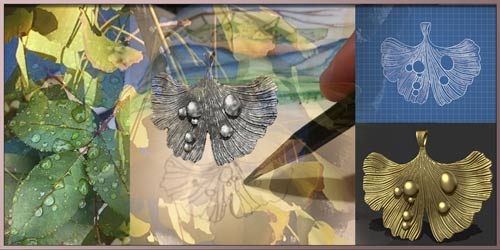 Though some artists utilize their fingers, ears, and even feet to find inspiration, its most commonly assumed that visual artists, like designers, use their eyes. But there must be something deeper. The goal of art is to touch souls and embrace spirits, so then the eyes of an artist must be windows to the very thing their creations touch. The fabrication of art isn't an easy task however, the creators must push through the pain of the chase to reach their success, thus artists must create through pain. The only thing that pushes an artist through the pain is the love. Love is the fuel for the hunt, the reason behind creation, and the tool that inspiration uses to strike.
Each jewelry piece that we've created at ARY D'PO has come through our physical senses, our souls, our pain, and our love. So, we believe that art is the cornucopic combination of them all – artists create through life, and everything it encompasses.