There are many possible uses for jewelry. It can add the finishing touch to an outfit. It can be a reminder of a special memory spent with loved ones.
However, one of the best purposes for jewelry is as a beautiful and sentimental gift.
Receiving a stunning piece of jewelry as a token of appreciation, a statement of love, or to commemorate an important event is deeply touching. Almost everyone likes feeling appreciated. Gifting jewelry is a perfect way to express the love and gratitude we feel.
The Long History Of Jewelry As A Gift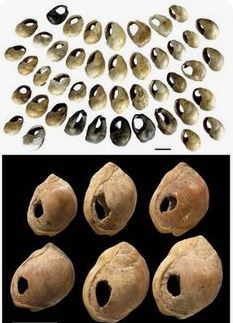 One of the oldest pieces of jewelry ever discovered was 82,000 years old. It was a necklace made of shells, found in Morocco. Researchers suggest gifting jewelry has been popular ever since jewelry was invented.
Ancient hunters would receive necklaces made of bones and shells from their loved ones before setting out on a long journey. These necklaces represented courage and strength. They were thought to protect the hunters from animals or other harm.
Ancient Greeks, Romans and Egyptians also often gave jewelry as gifts. Gold, silver, or brightly colored necklaces and bracelets flaunted wealth and status. They were also thought to offer protection against evil spirits.
Similarly, early Christians began a tradition of gifting crucifix necklaces to their loved ones. This was meant to keep the protection of God with them at all times.
In the Middle Ages, jewelry was just for the elite. By Victorian times, however, giving jewelry as a symbol of love became common among all members of society.
What Makes Jewelry So Special?
For centuries, jewelry has been used to represent love, religion, wealth, devotion, and protection. A gifted, small and wearable item that represents an important emotion or memory makes a wonderful personal treasure.
Imagine a woman being given a gorgeous necklace by her husband on their anniversary. The value of the piece reflects how precious the relationship is to her. Being able to wear the piece against her heart each day serves as a constant reminder of their commitment and love. Every time she puts on the necklace, she will think of the anniversary and her lovely memories of the relationship.
When To Gift Jewelry
Although you don't strictly need an occasion to give a gift, there are many events which are perfect times to give jewelry to those we love. Of course, engagements and weddings are the traditional times to give rings. However, there are many other events where jewelry makes a great gift.
Valentine's Day or anniversaries are wonderful times for a man to give a piece of jewelry to their wife or girlfriend. These romantic occasions are perfect for giving heart-shaped pendant necklaces, earrings or rings.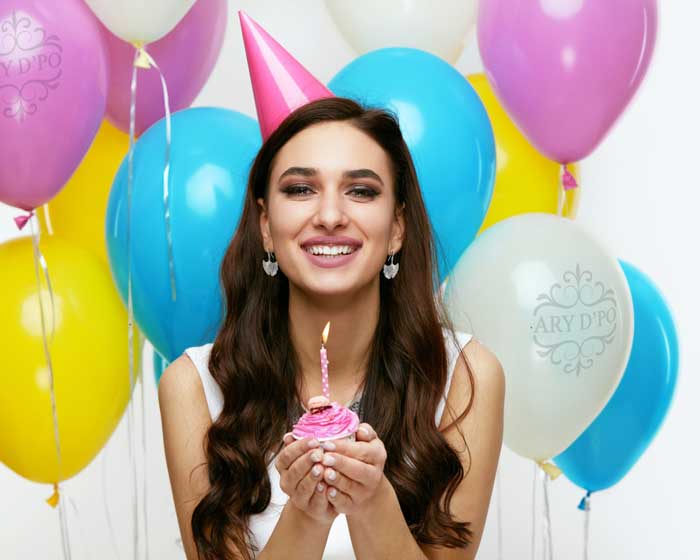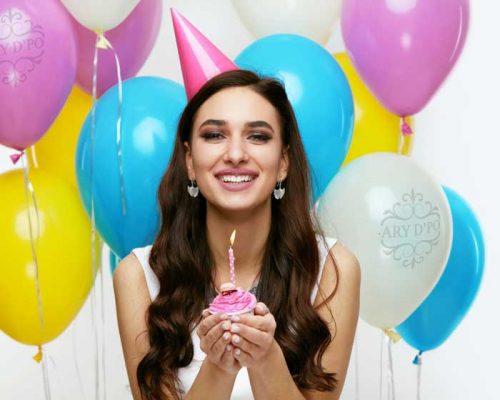 Birthdays and Mothers' Day are times when the spotlight is on your mother, partner, or friend. On this day, you can show appreciation and celebrate your relationship by giving a special piece of jewelry.
Small earrings and bracelets also make excellent gifts for female family members on holidays such as Christmas or Hanukkah. A sister, daughter or cousin would be happy to receive a pretty bracelet as a holiday gift. You could incorporate seasonal themes, such as snowflake designs.
Achievements, such as graduations or work promotions, are also great times to gift sentimental jewelry. The women you love deserve to be recognized for their amazing achievements! A piece of jewelry is a wonderful way to show that you're proud of them.
You can take this opportunity to buy a precious piece of jewelry that perfectly suits her personal taste. For instance, a special graduation necklace will always remind your loved one of the celebration she shared with her family and friends.
What Types Of Jewelry Make Great Gifts?
Bracelets, rings, necklaces, brooches, earrings…there are many types of jewelry and it can be hard to know where to start when giving a gift.
Brooches can be a good choice, but are also an acquired taste. Before buying one, make sure you've seen her wear a brooch before. The same goes for earrings: before committing to buying earrings as a gift, make sure you've seen the recipient wearing them. Earrings are beautiful, but remember that not every woman has pierced ears.
While rings are elegant and often romantic, you may need to do some extra work to find out the ring size of the recipient, so that it fits.
Bracelets and necklaces often make the best gifts. These are usually one size fits all, and most women are happy to wear a simple and elegant bracelet or necklace. It is best to keep the pieces of a fairly simple style, so that it isn't too difficult to work into outfits.
What To Consider When Gifting Jewelry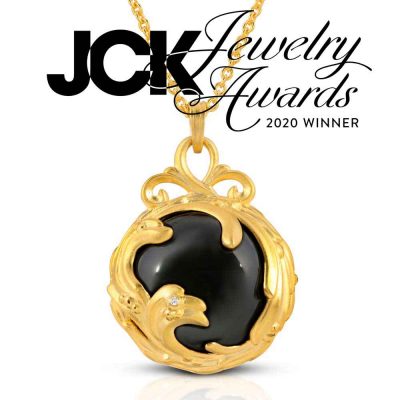 There are several key things to consider when giving jewelry as a gift. You must consider the person you are giving the jewelry to. Don't fall into the trap of thinking about what you would want for yourself. Instead, it is important to shop for the tastes of the recipient.
Think about her personal style and the kinds of jewelry you have seen her wearing before. Maybe she only wears silver metals. Maybe she loves to stack rings. It is important to buy jewelry that fits her personal taste. If in doubt, play it safe. Choose something that is simple, minimalist, and timeless.
It is also good to consider the event. For instance, a key shaped pendant is traditional for a 21st birthday. It can be a nice idea to have the piece of jewelry represent the occasion. You can make it even more sentimental by getting an engraving on the piece. Perhaps her name, or yours, the date, or a message.
Finally, it is always best to shop for high quality or designer jewelry, such as by ARY D'PO. Jewelry made out of the best materials will last a long time. This means your loved one can have this special gift as a part of her jewelry collection for years, or even decades.