Choosing the right jewelry can be challenging.
Depending on what you're buying jewelry for, you'll find there are different factors to consider. If you're buying daily jewelry for yourself, it is important to look for beautiful staple pieces that harmonize well with your wardrobe. If you have an upcoming formal event such as a ceremony or black tie dinner, statement pieces that will turn heads are an absolute must.
Sometimes you might be looking to buy jewelry to celebrate the birthday or other life event of a close friend or family member. If this is the case, you should think about what she likes, and push your own style preferences aside. Your mission is to buy something that she thinks is beautiful and truly loves.
Another popular reason to buy jewelry is to add to a collection. Many women feel great pride in their stunning antique, vintage, or designer jewelry collections. There are many important things to consider when picking out jewelry to add to your priceless collection.
No matter the purpose and goals you have in mind for your purchase, there are many things to keep in mind to be sure you're making the right decision.
Choosing The Right Jewelry For Daily Wear
Choosing pieces for your daily rotation can be a daunting task. There are some important things to consider when picking out your go-to, casual jewelry. Mostly, you should look for jewelry that matches your personal style and outfits without overpowering them.
A key priority when looking for daily jewelry is comfort. Your staple pieces shouldn't be bulky, heavy, or irritate your skin at all. For this reason, it is best to seek out high quality or designer jewelry that will sit correctly and feel good on your skin.
Delicate pieces such as thin pendant or chain necklaces, bracelets, or minimalist rings make fantastic daily wear jewelry as they are usually very lightweight. Many women have little, dainty pieces that are so comfortable they actually forget it's even there, and can sleep with it on.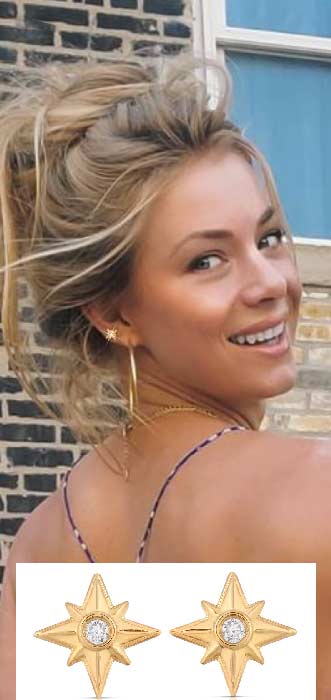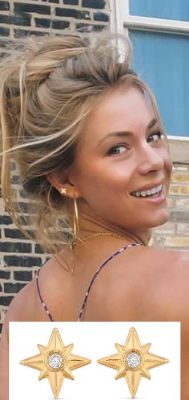 An excellent and comfortable piece for daily wear is stud earrings. These are simple but elegant, and add a nice pop to any outfit without overpowering the wearer or distracting from the rest of the look. Because you can easily sleep with your signature studs in your ears, you don't have to waste time on a busy morning thinking about which earrings to wear.
Keep in mind that you don't necessarily have to pick out jewelry with the intention of it becoming a daily piece. If you buy a piece of jewelry, you like it, and it makes you look and feel great, then you'll surely begin reaching for it often.
You'll know when you've found a great daily piece because it will naturally find a place in your regular rotation. The best way to find inspiration for your staple pieces is to notice which of your pieces you find yourself drawn to each day.
Choosing The Right Statement Jewelry
Statement pieces can sometimes be a little hard to pull off. It's important to be selective about your statement jewelry, and make sure it perfectly complements your energy. The right statement jewelry will make you look sophisticated and fashionable.
There are many excellent styles of statement necklace, the classic being a bold bib. Often these necklaces are colorful and vibrant which can be a great look. A riviere necklace or long pendant can also be stunning.
Consider the season when you'll be wearing it. Often in winter, sparkling jewelry looks great, to emulate the snow. You're also more likely to wear darker colors than in the summer. For a summer statement piece, consider going for something more lightweight, colorful, and playful.
Much of the time, statement jewelry looks best when worn with solid colors. Either try neutrals such as black, white, beige or grey, or wear colors that complement the palette of the piece.
Think about the occasion where you'll be wearing it. Statement jewelry is often a great option for a formal event such as a dinner party. You want to make sure you choose quality or designer pieces that are really special so you feel proud of your statement jewelry and confident when wearing it.
Choosing The Right Jewelry To Give As A Gift
Jewelry is a great gift for the women you care about. It's thoughtful, personal, a great way to celebrate special occasions, and something people might not be inclined to buy for themselves. However, you need to carefully consider the recipient and her preferences before picking out jewelry for them.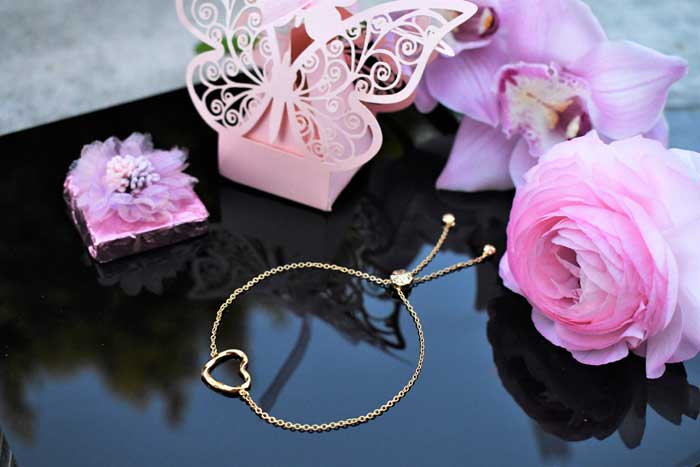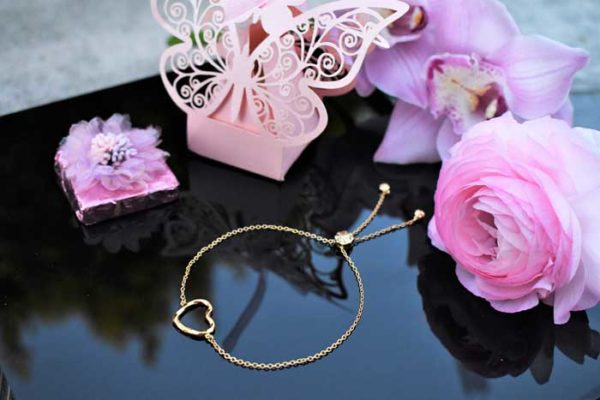 Keep in mind that you are buying the piece for her, not for yourself. If you're buying jewelry for others, it's easy to be drawn towards pieces you like for yourself. It's best if you think about what she looks like, what would suit her personal style, and the kinds of pieces you've seen her wearing in the past. Think of the colors, shapes, types of metal, gemstones you've seen her wear, and try to incorporate these features into the look.
When gifting jewelry, it isn't really time to get creative. When in doubt, play it safe with something timeless, simple, high quality and classic.
Finally, if the size of the jewelry allows for it, you should consider getting an engraving of her name, the date, or maybe a small personal message. This really boosts the sentimental value of the piece and makes it so much more special.
Choosing The Right Jewelry To Collect
An antique or designer jewelry collection makes a valuable investment. You can decide to choose pieces of high value, interesting styles, pieces from a particular culture or time period that resonates with you, or just any pieces you want. Everyone's jewelry collection is personal to them and their preferences.
When selecting pieces to add, think about your overall goals for the collection. For many people, they like their jewelry collection to be made up of certain types of jewelry such as rings, or maybe each piece must follow a common theme, such as being in the art deco style. Others prefer to have an even distribution of different types and styles of jewelry.
It can be a good tip to think of your collection like an investment. Buy pieces that will grow in value, or at least maintain it. It is much like collecting art. Buy pieces from respected designers to make sure the collection will stand the test of time.
To maintain your investment, focus on selecting timeless pieces, and don't worry about current trends. While trendy jewelry can be fun for casual wear, buying pieces that are on trend right now is the antithesis of collecting jewelry.
Find creative channels for shopping such as local antique shops, or online listings. Going to events at auctions can also be a great way to find quality and interesting pieces. There's no hurry to build your collection. Instead, take your time and carefully consider the value of each piece.
To build a beautiful and high quality jewelry collection you should expect to invest time: think about your personal goals for the collection, be patient and wait for the right pieces to come along, and research them carefully before you buy. Building a beautiful jewelry collection where each piece has significance, value, and resonates with you is extremely rewarding.