Any woman knows that she can choose her outfit, jewelry and accessories to impact how others perceive her. Your physical appearance is such an important aspect of your self expression and it can be fun to try out a wide range of styles. Things like switching up your hairstyle or knowing how to wear accessories to change your look can have a major impact on your appearance – so why not get creative and try out some new styles?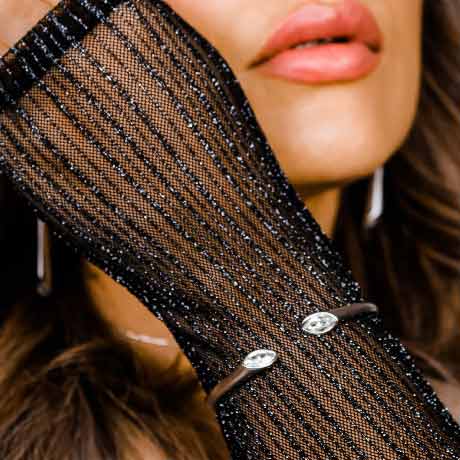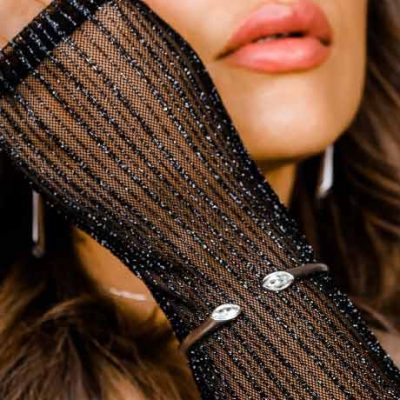 One thing that makes 2021 so unique is the rise of different "aesthetics". Because of popular social media platforms like Instagram and TikTok, trends move faster and in more radically different directions than ever before. Women like to express themselves by wearing things of the aesthetic that suits her mood. Each distinct style is a great way to express who you are, and all you need to achieve the look is clothing, jewelry like necklaces and bracelets, the right hairstyle, and accessories.
In this article, we'll focus on how you can use accessories like jewelry to change your look and style. Get creative and try aesthetics to find the one that suits you!
How to wear accessories to change your look and style
Cottagecore jewelry and accessories
Cottagecore is a term that emerged from lockdown, thanks to the rise of the soft floaty house dress and people's move towards a home-focused lifestyle. It borrows aesthetics from the Victorian era and is all about encouraging slow, sustainable living. Celebrities like Millie Bobby Brown, Halsey, and even David Beckham have posted Instagram photos of them channeling this look.
Therefore, art nouveau jewelry that borrows themes from the natural world is a perfect accessory. Handmade necklaces, bracelets, earrings and rings are also perfect, especially when made from a natural material such as wood. Colors that embody this aesthetic are often those inspired by the natural world. Nothing too bright – think pale yellows, greens, blues, and cream.
Go for the Instagram baddie look
The "baddie" look won't work for everyone, but for those who can pull it off, it looks amazing. This style is all about the Instagram grid, and isn't exactly a "natural" style. Instead, it tends to include a full face of makeup, tanned skin, hair extensions, and tight fitting clothes. If you need more inspiration, look no further than Kylie Jenner's Instagram page.
If you want to try this look for yourself, go shopping for some matching sets, tight fitting dresses, and crop tops. Accessorize with long eyelash extensions, big hoop earrings, acrylic nails, and huge sunglasses. Finish the look with gold jewelry – stacks of rings, or layered chain necklaces and chokers add to this decadent style and look amazing against the warm tones of the tanned skin.
Soft and sweet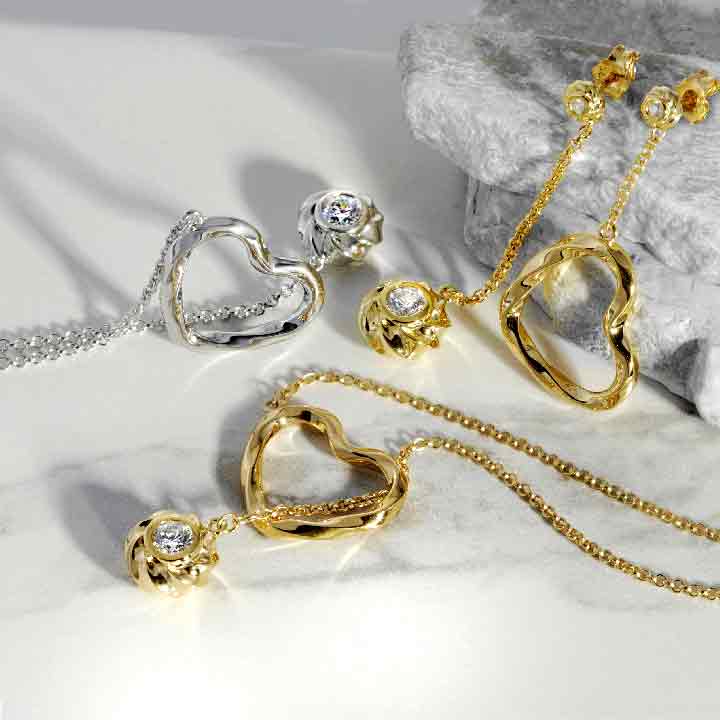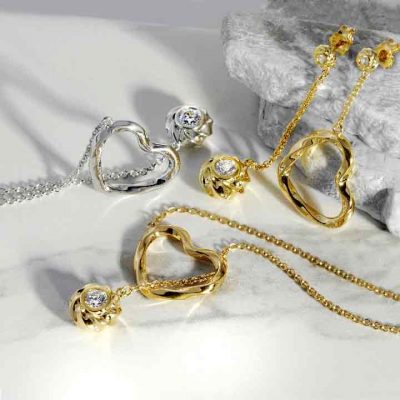 The "soft girl" look is all about channeling your femininity and leaning into romantic vibes. Think white sneakers, pink and purple, floral prints, and cozy cardigans. A soft girl outfit is very simple to put together. Wide leg jeans, a pale colored top and cardigan is really all it takes.
Of course, you can amplify the soft and gentle effect with some extra details. Some of the best accessories for this look include barrettes and claw clips, charm necklaces, seashell jewelry, and cute charms. If you feel comfortable and girly, you're definitely on the right track.
Dark academia style
You may not have heard of dark academia. Wikipedia defines it as a social media aesthetic "centered around higher education, writing/poetry, the arts, and classic Greek and Gothic architecture." This look is often inspired by uniforms from private schools, and may include things like tweed skirts, blazers, and sweater vests. To fully lean into this style, it's vital to go for darker toned colors, like brown and black. This gives the look a mysterious, wintery, or autumnal vibe.
If you want to wear accessories to change your look to dark academic, head to an antique shop to find some vintage jewelry. Mother of pearl earrings, being darker than standard pearls, would be perfect. A small, dark colored crystal such as onyx would also make a great pendant. Also consider oxford loafers, thick woolen socks, or an old watch with a leather strap.
Jump on the e-Girl trend
One of the most well-known social media fashion looks is the e-Girl style. The name comes from the term "electronic girl" and is a look inspired by the internet and the digital age. Like the baddie look, this isn't a particularly natural style. It includes things like mesh tops, piercings, chunky chain necklaces, and brightly dyed hair.
Some famous celebrities who have an e-Girl look include Billie Eilish and gamer Belle Delphine, but their looks are quite different. Belle is known for her pastel pink hair and anime-inspired fashion. On the other hand, Billie Eilish is famous for leaning into masculine looks, such as the Gucci suit she wore to the 2020 Grammy Awards. She loves bold silver chains and her long black acrylic nails.
To achieve the e-Girl aesthetic, your overall energy can be either soft and feminine, or bold and even gothic. What the looks have in common are that the accessories and outfits are eye-catching and unnatural. Play around with your makeup, put on a mesh top, and layer up some bold jewelry to achieve the look.
The sophisticated and elegant look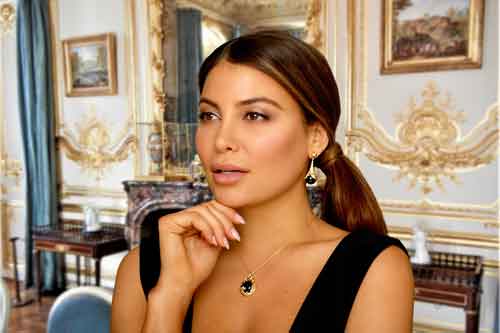 Of course, not all aesthetics are as trendy and modern as looking like an e-Girl or cottagecore princess. Timeless style is just that – timeless. You can expect classic elegance to never go out of fashion.
To wear accessories to change your look to the likes of something inspired by the grace of Kate Middleton, stick to classic materials. High quality jewelry metals like gold, silver and rhodium are a great way to achieve a timeless, sophisticated aesthetic. Diamonds and pearls are also fantastic choices. More eye-catching gemstones like garnets and rubies will also look gorgeous.
When trying to look sophisticated, it's best not to go overboard with your accessories, hair, clothing, or makeup. One or two high quality pieces, such as a clutch and diamond earrings, or earrings with a matching tennis bracelet, will be more than enough.
Look professional
If you're heading to a job interview or an important meeting, it's definitely worth taking the time to embody a professional aesthetic. Scientific studies have proven time and time again that your first impression makes a huge difference to how you're perceived. Plus, if you feel like you look professional, you'll act professional, and show off your most confident self.
To achieve this look, consider accessories like a gorgeous watch, a timeless thin black belt, and classic stud earrings. Make sure your bag is functional, something along the lines of a leather tote is perfect. Keep your whole outfit in one or two colors, opting for classy neutrals like black, white and gray. And finally, don't forget about your hair. Making sure that it's pulled off your face and looks tidy is a major way to change your look.
Minimalist chic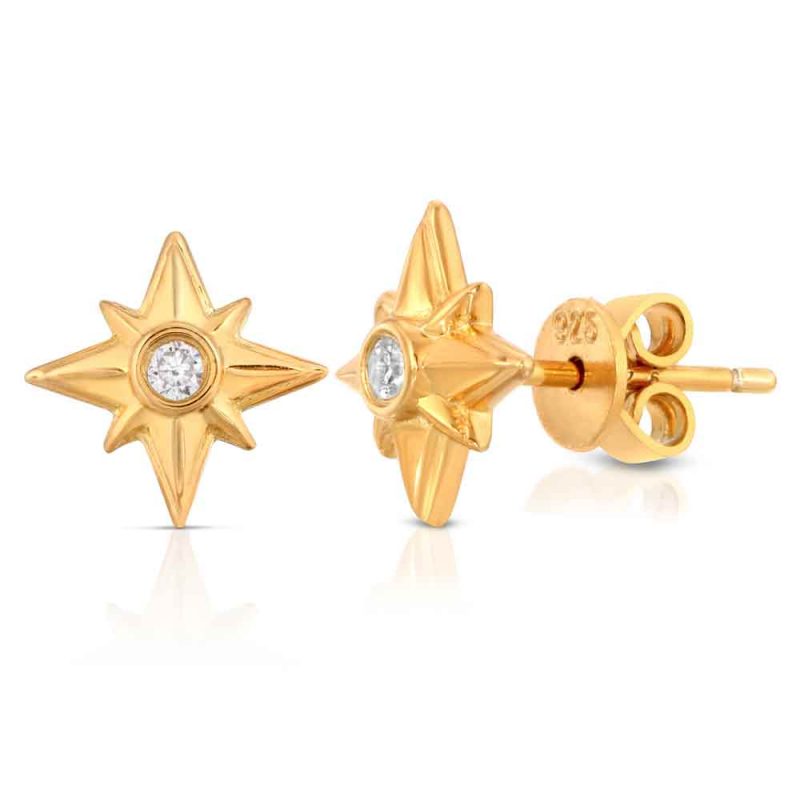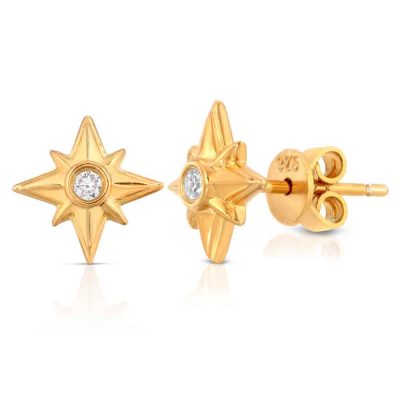 Minimalist fashion is also unlikely to ever truly go out of style. In fact, it's seen a bit of a revival since the pandemic, as it often aligns nicely with working from home fashion. With this style, people tend to stick to gentle neutral tones and simple lines. This look tends to be effortless, timeless, and low maintenance.
A soft cotton t-shirt, high waisted jeans, and plain sneakers are the basic elements of a minimal outfit for daily wear. For brunch, a neutral colored linen sundress with a pendant necklace would be perfect. For work, linen trousers with a comfortable blouse, stud earrings, and flats look great.
Minimalist chic is all about leaning away from bold prints or statement jewelry, and using high quality basics to look great. To finish the look, throw your hair into a simple claw clip or low bun. For jewelry, go for plain silver or gold rings, dainty earrings, pendants, and thin chain necklaces. Grab a cotton tote or simple shoulder bag, and you're ready to go.
Accessories can make a major change to your look
One thing that's so much fun about being a woman in 2021 is how easy it is to change your style. Embrace how exciting it is to try out dark academia, and if you don't like it, make a switch to minimalist chic. Through trying a range of styles and looks, you can get to know what makes you feel good when you wear it.
Although trying out aesthetics is fun, don't forget that it's okay to put your own spin on the style. You don't have to look exactly like Kylie Jenner to be a baddie. Why not add a personal touch, like your favorite pearl earrings? It's fun to mix and match looks. And if you get tired of a style, just try something new. Don't forget that fashion should always feel fun, fresh, and exciting.