A good friend is someone that you can laugh with, cry with, and have by your side throughout life's challenges. They'll build you up, celebrate with you when life's going great, and be there to support you when times are tough. Anyone who has a real, true friend will agree that they wouldn't trade them for the world. That's why, in this article, we have a list of friendship jewelry ideas – so you can celebrate your best friend in the way she deserves.
Friendship jewelry has existed for centuries. The first example of it comes from Central America, where people would celebrate their relationships with colorful bracelets made from woven thread. You may remember making these in middle school and trading them with your friends. And, you probably remember how special it felt to receive a wearable token of your friendship from your best pals.
Traditional friendship bracelets are great, but now that you're a little older and your taste is more refined, why not get creative with the gift? From symbolic birthstone earrings to elegant bangle bracelets, your options are endless. You don't need to go for matching pieces, either. If your best friend looks at her jewelry and is reminded of her special bond with you, then it definitely serves its purpose as a symbol of your friendship.
In an interview with Vogue, jeweler Jennifer Meyer reminds us that there's no perfect formula for choosing friendship jewelry. She says, "In my experience, it just needs to be something that you and your friend(s) love and want to wear every day." So, with that in mind, here are six great friendship jewelry ideas that are great for 2021.
Friendship jewelry ideas for modern women
1.   A symbolic pendant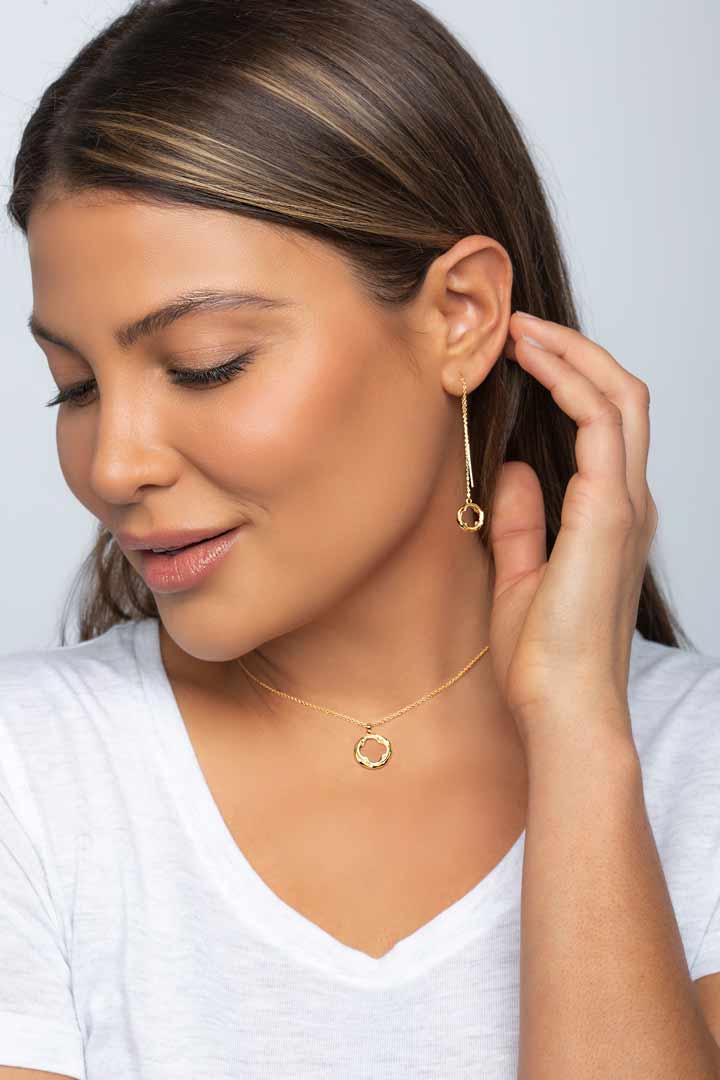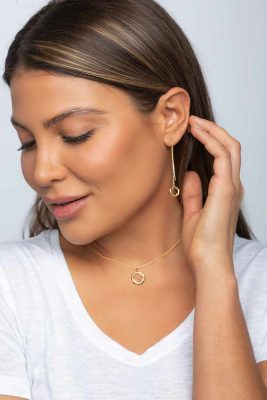 In our culture, we use many symbols to signify particular ideas or values. From love hearts to religious symbols like the crucifix, the options are endless. If you feel that your relationship with your friend has a key theme that runs through it, you can express that with a piece of symbolic jewelry.
While the meaning behind symbols such as the peace sign are very obvious, there are many other symbols that have more subtle interpretations. A pendant shaped like an anchor could be a way to show how you feel that she always keeps you grounded. Moon shaped jewelry is said to signify empowerment and femininity – perfect for when you're looking to celebrate a female friendship.
Many flowers also hold deep meaning, and are also a beautiful design for any sort of silver or gold pendant. For instance, pansies are a type of flower that indicate loving feelings. They are often given to someone you hold dear to your heart. Sunflowers are also a very distinct shape, and are a symbol of loyalty and adoration. A pendant shaped like either of these could be a unique yet meaningful piece of friendship jewelry to give to your best friend.
2.   Personalized friendship jewelry
To make it extra special, why not get jewelry that's personalized for your best friend in some way? You could get her a necklace featuring a pendant of her name or initials. Or, you could buy a bracelet or ring in a style she likes and get it engraved with her name, or a message that's important to you both, like song lyrics that you both love.
You could also personalize it by picking something specific to the month she's born. Many people love to wear jewelry which aligns with their birthstone. If she was born in July, you could get her ruby earrings. Then, if you were born in May, you could get emerald earrings for yourself in the same style. This way, you'll be matching, yet the pieces remain personal to yourselves. The same idea, but with zodiac signs instead of birthstones, would be a lovely and trendy alternative.
3.   Jewelry to remember an event
One of the best times to give your friend a jewelry gift is after you've done something special together, like a girls' trip. If you go away for the weekend together, you could grab some jewelry from a local shop, and give it to her on the last night of the trip. Opt for a gemstone, design, or material that relates to the location you traveled to together. For instance, if you're at the beach, a seashell pendant would be gorgeous.
You could also give her jewelry after any event you've gone through together. If you own a business together, you could give her a necklace to celebrate a new milestone that you've shared. If you just finished college at the same time, a bracelet to mark your shared graduation would be perfect. This is a great way to give jewelry to a friend, as then you're not just giving her something to remember you, but also a great achievement that she had.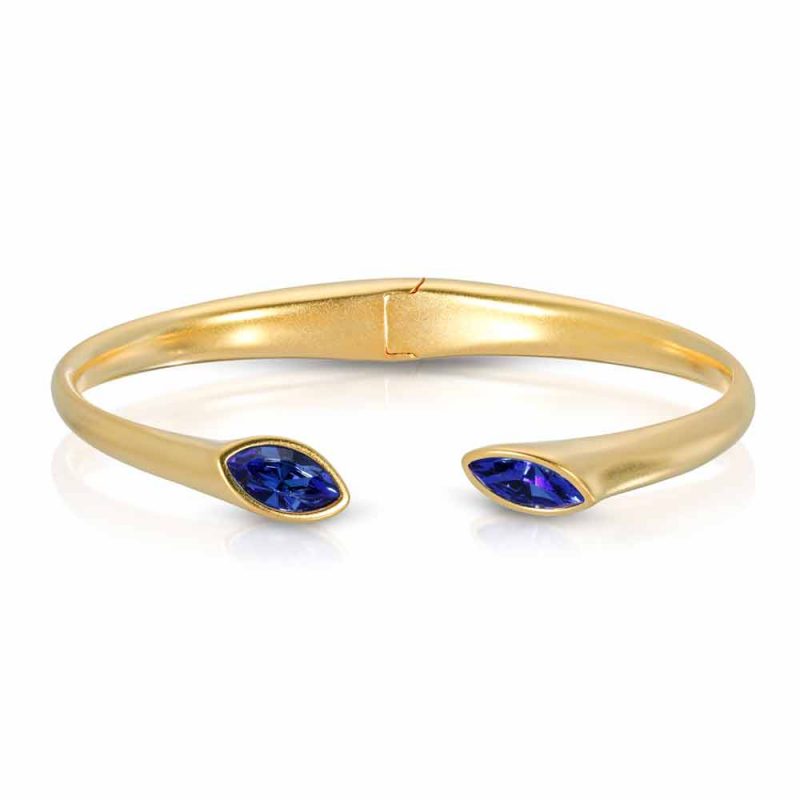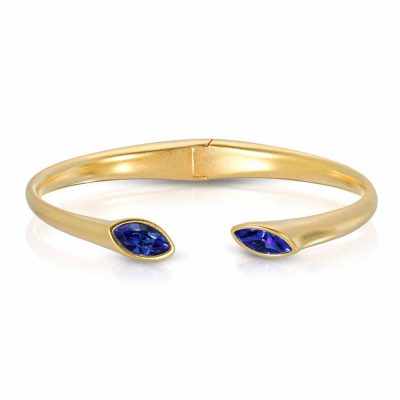 If your friend doesn't wear a lot of jewelry, or is notoriously hard to shop for, going for minimal jewelry might be the best course of action. Luckily, simplistic pieces such as small hoop earrings, stackable rings, or simple gold or silver cuffs are very popular this year. Although this is one of the safest friendship jewelry ideas, it doesn't mean that it's boring or low effort!
If you do decide to go for subtle jewelry, it's best to choose something that will last for several decades. Simple pieces aren't usually trend-focused, so if you're going for a timeless design, then you need to make sure the quality will hold up alongside it. Designer jewelry could be the perfect pick. Look for quality materials, like silver, gold, or rhodium.
5.   Friendship rings
Throughout history, rings have been long known as a symbol of human connection. In modern times, they're more commonly used as a connection between a romantic couple. But why not use a ring to let your friend know that your love for her is forever?
Get rings that are either matching or similar, and wear them on the same finger. Unlike an engagement ring, there are no "norms" about what the ring should look like. You could go for a trendy style, like raw gemstones or a chunky resin ring. Being such a small piece of jewelry, this is a subtle yet meaningful way to symbolize the connection you share.
6.   Classic friendship bracelet
Yes, there are many great new alternatives to the traditional friendship bracelet. And while this might be great for some women, maybe you and your bestie would enjoy leaning into classic friendship bracelets. Decorative weaving in Central America can be traced back as far as the 16th century, which means that they're entwined with huge amounts of historical meaning.
There are many ways to make these classic bracelets a little more grown up. You could look for more pared back colors – think cream, taupe, black, or gray. Many modern designs also include stunning handmade beads and or unique metal elements. If you're a crafty type, you can even buy a friendship bracelet kit and try making them yourself.
When to give friendship jewelry
Once you've decided what type of jewelry your friend might like, it can be hard to pinpoint the moment that would be right to give it to her. Here are some common times that could certainly call for a gorgeous jewelry gift.
Her birthday
A personal piece of jewelry, perhaps inscribed with the date or her initials, is a great way to remind your friend that you're thinking of her on her big day. Let her know how happy you are to have had her in your life for another year, and then present her with a stunning piece of jewelry.
To say thanks
If you've been going through a tough time in your own life, a small token of thanks for those who have supported you would be a nice thing to do. She surely won't be expecting anything in return to being there for you throughout your breakup or difficult exams. However, it's great to acknowledge those who make life easier for us.
Moving on
Having your friend move to a new city, or leave her job at the office you two work at together, can be so hard. Saying goodbye is never easy, and will be tough for both of you. Giving her a meaningful jewelry gift can make this time a little easier, and let her know how much you've cherished the times you've shared.
Graduating together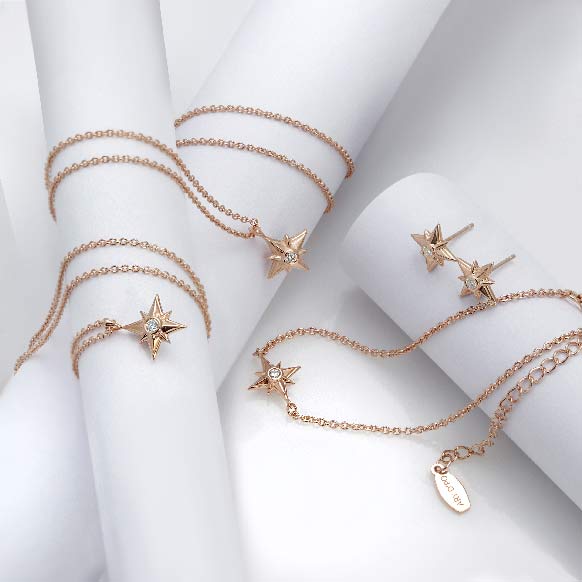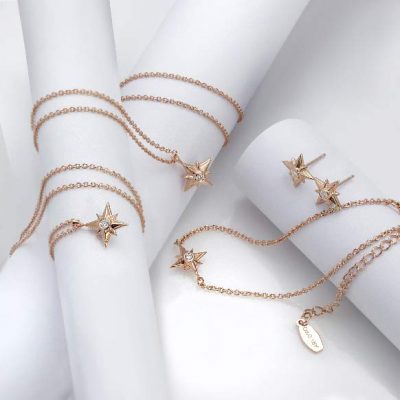 Graduating from high school or college is one of the biggest achievements in many people's lives. If you've gone to the same school, it's a great idea to use jewelry to recognize how your relationships have shifted throughout your many years together.
When you can't be there
One of the hardest things about the Covid-19 pandemic has been how difficult it's made it to be there for our friends. If your best friend lives in a different country to you, you probably message and video chat often. However, sending them a gift is a unique way to have some physical presence in their life, and cheer them up when things are getting a bit tough.
Why not take a moment to appreciate the great friends who make life easier? Giving her some gorgeous jewelry to celebrate your special bond is a perfect way to inject some positivity into her life, and put a smile on her face.