Winter is officially over. As the snow melts away and the sun comes out again, we can appreciate the beauty of blossoms opening up and new buds forming. It's a stunning time of year. As nature rejoices in this season, you should too as you pick out beautiful jewelry to wear for spring events and activities.
In the words of actor Robin Williams, "spring is nature's way of saying 'let's party!'". Many cities and towns take advantage of the better weather by holding festivals and events. If you're planning to attend these fun activities, you'll be wanting to look your best with both your clothing and jewelry.
Put that winter coat in storage and take note of some of the hottest spring jewelry trends for 2021. With a little preparation, you'll make an incredible impression at that block party or social spring picnic.
2021 spring jewelry trends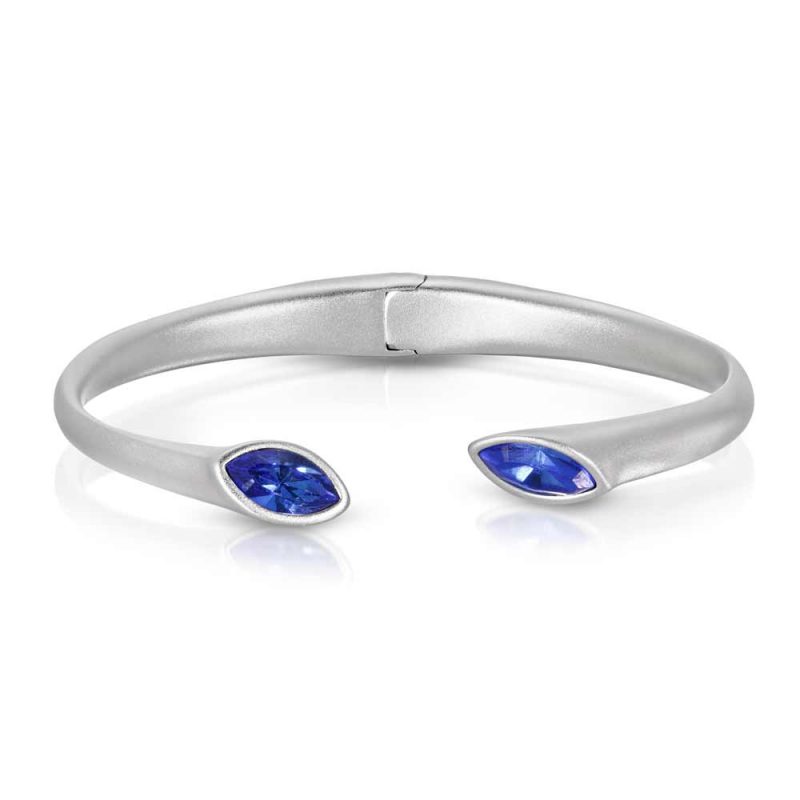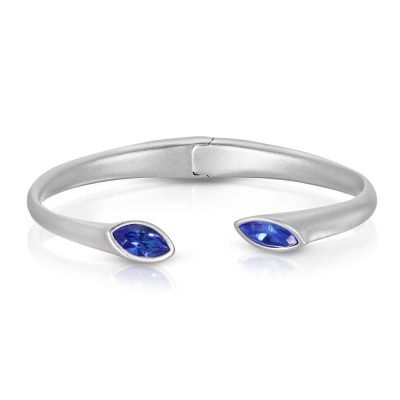 This season's fashion shows had so much beautiful inspiration for jewelry. Of course, chain necklaces are still popular. In fact, we could argue that they're not so much a trend anymore as a staple accessory. Chains are great as they go with any outfit and pair well with most types of jewelry. This season, we're seeing silver start to come back into fashion – not just on chains, but also for earrings, bangles and cuff bracelets.
Inspired by summer days lounging by the sea, beach beads are gaining popularity. These bright and colorful strings look stunning as a feature when layered with other necklaces. Big and bold drop earrings are also a core trend this spring. Brands such as Saint Laurent incorporated big, enamel style floral shapes into these earrings, which is a bright and fresh look for springtime. And finally, consider unique pendants:

seashells, coins, and gemstones all hung from the necks of models on the runways this season.
Of course, it's not all about trends. There are many types of jewelry that will always be classic, and you know your personal style and what suits you better than anyone. As you plan your jewelry for spring, remember to account for your personal taste – although it's always fun to experiment with trends.
Jewelry to wear for spring when you're…
Exploring the great outdoors
If the cold's kept you inside all winter, it's time to get out and enjoy our beautiful world – particularly before it gets too hot to do it! There are so many options: a bike ride, hitting the beach with friends, a hike in your nearest national park.
For these outdoorsy activities, you probably don't want to wear anything too flashy or easily lost. Keep things simple – maybe a couple of casual bracelets. Or, this could be a perfect time to try out that beach beads trend we've been seeing on the runways!
Enjoying the warmer evenings at a rooftop bar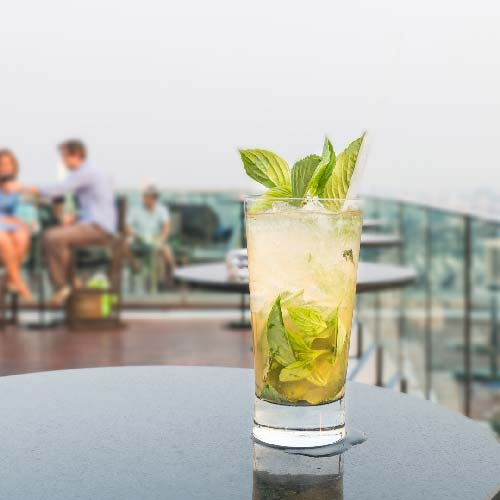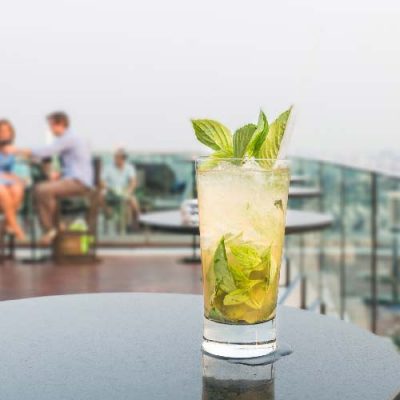 As the days get longer and the evenings get balmier, you might want to enjoy an intimate evening at a rooftop bar with a friend or date. Watch the sunset and take in the gorgeous skyline over a glass of wine.
For this sophisticated night out, you can go a little flashier than you might for daytime wear. Adorn your outfit with stacked silver rings or bracelets. You could also add elegant drop earrings that complement your dress. Choose high quality jewelry that makes you look positively radiant under the shimmering night sky.
Exploring a festival
As the weather gets warmer, you'll notice many exciting events popping up all over your city. Art, writing and film festivals often take place on spring weekends, and it's the perfect weather to wander through them and enjoy getting immersed in the culture. Many farmer's markets also cease during winter, so it's good to be able to shop locally for your produce again.
Enjoying a daytime festival is a perfect time to bring out some of your favorite casual pieces of jewelry. A chain necklace or bracelet, or a lovely pendant, are great choices. For earrings, small hoops or spring-inspired studs, such as in a floral shape, will add a charming spring detail to any outfit.
Celebrating St Patrick's Day
Taking place on March 17 each year, this Irish celebration is usually celebrated by wearing green (and maybe drinking Irish beer or whiskey!). So, it can be nice to work some green into your outfit where you can. Even if you don't want to do a full green ensemble, a piece such as an emerald pendant is a simple detail to recognize the occasion.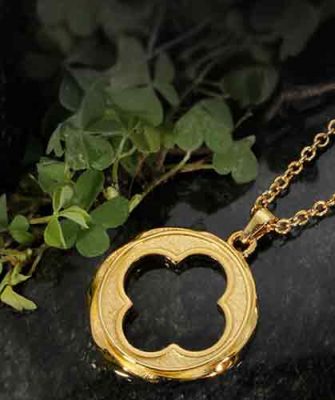 If you're Irish, you might want to use this day to celebrate your heritage with meaningful jewelry. A Claddagh ring, symbolizing love, loyalty and friendship can be a perfect touch for your St Patrick's day look.
Cheering on your favorite baseball team
Head out with friends to show your support at the first baseball game of the season! Getting dressed up in your team colors and cheering your team on with your friends is a great way to get into the spirit of spring. Even if you're not a big sports fan, this is still a fun activity. It adds some variety to your week – after all, it's not every day you go to a baseball game!
A sports game outfit is all about casual-cool. You don't want to get too dressed up, but there's nothing wrong with putting in a little effort. Jeans and a chic t-shirt or baseball jacket are a classic choice. This is the perfect time to rely on that chain necklace that's been a staple for the past year or two. You can accessorize further with a beanie, sunglasses or chunky hoops.
Having a picnic with loved ones
Make the most of the better weather by going on a picnic with your friends or family. Preparing some snacks and a thermos of coffee or tea and then enjoying it together by a lake, river or at the beach is a lovely way to bond with the people you love.
Picnics are a cute activity, so make sure you dress the part. Shorts, skirts and dresses are all great choices. Embrace trendy springtime prints such as abstract florals and jungle patterns. Sherbert colors, like orange and purple, are also stylish this season and look great in the springtime sunlight. You can pair your picnic outfit with sunglasses and feminine jewelry like stud earrings, small hoops with charms, or stacked bangles.
An eye-catching pendant such as your favorite gemstone or a seashell is also a trendy choice. Feel free to layer up your necklaces with chains, beach beads or a choker for a perfect 2021 effect. Enjoy your springtime!