March has begun, which means it's Women's History Month! At ARY D'PO, we're excited to take this opportunity to celebrate awe-inspiring women throughout history, and their valued contributions to the world. Being a woman in the public eye comes with a unique set of challenges. Not only do these women have to be brave and strong, but they also must live up to high standards of public presentation – needing to look glamorous with designer jewelry and stylish clothes to be taken seriously.
Many men don't need to do this, so it's a real double standard! However, many women have adapted to this reality and crafted well known, iconic styles. From Jane Austen and Amelia Earhart to Billie Jean King and Tsai Ing-wen, we have been blessed to have such incredible female role models making positive change in the world. With the right pieces that boost your confidence and sense of power, jewelry can be a useful tool on the road to social change and empowerment.
How can women be empowered through jewelry?
Jewelry represents a woman's individuality
Necklaces, earrings and bracelets are all ways to express who you are to the world. Many women have very unique personal tastes for their jewelry. Any aspect of an outfit is a key way to show yourself off to the world, and express who you are and what's important to you.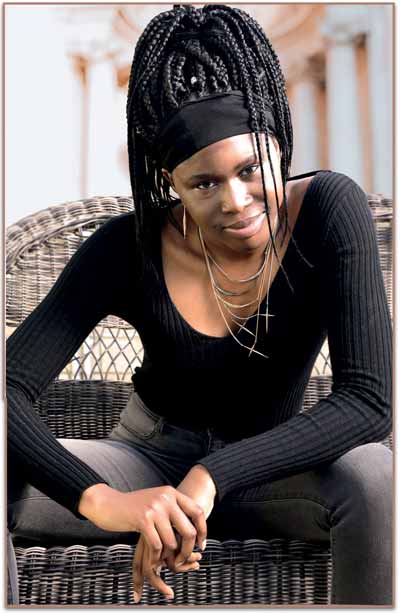 By styling herself in her favorite pieces and just the way she wants to, a woman is telling the world that she knows who she is. She is showing everyone that she believes in her right to be herself. A woman's jewelry reflects her level of self confidence, and her character and spirit.
It can boost your confidence
Wearing your favorite pieces of jewelry is a great way to feel confident. Maybe you feel your best when wearing your mother's old bracelet, that reminds you of her every time you look at it. Or, perhaps you like to wear a ring you received as a gift when you graduated, which makes you think of your amazing achievements. Perhaps it's just a pretty necklace that you know looks amazing with your eyes, making you feel gorgeous.
No matter whether it's for sentimental reasons or not, it's important to feel confident in what you wear. Because when you love your appearance, you can feel powerful and like the best version of yourself. This is the perfect state of mind to be in when you're being an amazing mom, tackling difficult issues at work, and keeping on top of your busy life!
Treating yourself with jewelry can be a form of self care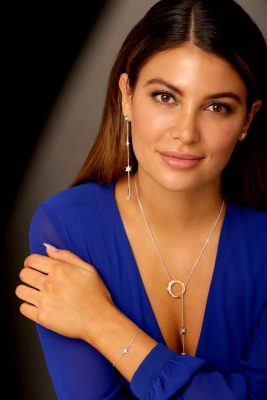 In the past, jewelry has generally only come into women's lives as a gift. However, in the modern world, this is changing. As women are working harder than ever in their lives and careers, many like to treat themselves with jewelry.
Picking something out that you know you've earned and is just right for you is a form of caring for yourself. You're recognizing your accomplishments and hard work and then responding by rewarding yourself. Because you know you deserve it!
Women who buy themselves jewelry often have financial independence, many impressive skills, and high self-esteem. By selecting a perfect designer bracelet, just for you, you're telling the world that you are proud of yourself and the way you achieve your goals.
History's inspiring women and their iconic jewelry styles
Jewelry can be an empowering aspect of self expression. So, to celebrate Women's History Month, we have decided to put the spotlight on some of history's most prominent female figures.
We want to focus not just on what they did but also their iconic personal styles. The actions, skills, image and contributions of these women have all worked to make them a revered figure. From artists to politicians, all of these women made change for the world – and did it in style.
Frida Kahlo
Frida Kahlo was a Mexican painter who lived from the early to mid 20th century. She is remembered for her incredible self-portraits, pain, passion, and unique personal style. She often wore bright dresses and her hair in braids, adorned with flowers. In terms of her jewelry, she was known for her bold wooden beads, and love of warmly colored gold.
Kahlo blended European styles with those of indigenous Mexican people. For instance, she would wear colonial silver earrings with Mayan style necklaces, made from gemstones like jadeite and onyx.
Just like in her art, Kahlo enjoyed using her style of dress as a means of self expression. In her clothes and accessories, she could express her beliefs and thoughts about cultural identity and art. Her look is still recognizable today, and many women still draw fashion ideas from her style.
Michelle Obama
The wife of the 44th president of the United States, Michelle Obama has been an inspiring modern woman. As first lady, Obama became a role model for many Americans. Her style is classy and elegant, yet down to earth. She is known for wearing a diverse group of established and new designers.
Her longtime stylist Meredith Koop said that when creating Obama's outfits, she always starts with jewelry: "the jewelry industry can be a more accessible way to think about who you are personally supporting – and there are lots of great independent designers."
She made waves in the media for using her jewelry to make a direct political statement. At the 2020 Democratic National Convention, Obama wore a fine gold chain spelling out the word "VOTE" – and it went viral. With this necklace, she highlighted the power of jewelry to make a statement about your beliefs. This shows how jewelry isn't just trivial: it can have real and meaningful power.
Oprah Winfrey
Oprah Winfrey became famous as a talk show host, however has also done much philanthropy work. In 2004, she was ranked as one of the top 50 most generous Americans. This iconic lady's style is refined and elegant. She enjoys classic pieces, and earthy and jewel tones. Oprah is known to be a lover of fine diamond jewelry and owns a collection worth over $100 million.
When Amanda Gorman made history as the youngest inaugural poet earlier this year, she gave her recital wearing some special pieces of jewelry. Oprah had gifted her Nikos Koulis gold hoop earrings and an Of Rare Origin ring. This ring depicted a caged bird, symbolizing the work of Maya Angelou's "I Know Why The Caged Bird Sings."
On the stage, Gorman was supported by the gift from Oprah and the symbol of Angelou's impactful feminist work. Through this gift, Oprah made a meaningful statement about the power of jewelry for young and upcoming women.
Naomi Campbell
Naomi Campbell is one of the most famous models of all time. She has been a trailblazer for black women in the world of fashion and has spoken out about racism in the industry. Naomi received the 2018 Fashion Icon Award and is famous for her career not just as a model but also as a human rights activist.
She is known for her flashy red carpet looks, and was a pioneer for inserting African style such as beads and bold colors into such high end fashion events. In her jewelry, Naomi loves glitz and glam. From diamond chokers to bold emerald drop earrings, no one wears it quite like Naomi.
However, she has revealed that her favorite piece of jewelry is a custom Tiffany & Co diamond chain. "I've been wearing it for almost 20 years," she told People magazine.  Having a familiar piece of jewelry is often important, no matter how many other stunning designer pieces you also have.
Diana, Princess of Wales
Princess Diana was one of history's most beloved women. She was known for her graceful demeanor and impactful charity work, particularly around the AIDS epidemic. And although her life was cut short, she remains known as a fashion icon. Flashy and fresh, her style offered a modern take on the royal look.
The princess had a great sense of style. Many of her looks have set off trends that remain popular today. She was famous for unique outfits including white-on-white, halter tops and single shoulder dresses. She also kicked off the trend of "oversized sweatshirt with bike shorts", which remains popular today.
In her jewelry, Lady Di embraced the bold styles of the 1980s. She loved bejeweled chokers, tiaras, and big pearls. Through her jewelry style, Diana showed the women of the world that there's nothing wrong with using your fashion to make a statement and get noticed.
Alexandria Ocasio-Cortez
There's no denying that Alexandria Ocasio-Cortez is one of the most iconic women in modern American politics. And for good reason – this strong and hardworking 29-year-old went from being a bartender in the Bronx to the youngest ever woman elected to Representative of Congress. And she's done it in style!
AOC always looks put together, but never overly refined. She is famous for her signature bold red lip, straight hair, and often reaches for classy hoop earrings. On her Instagram, she posted that she buys her hoops from a small business in New York. She also urged her followers to support local brands.
She has explained that her gold hoops and red lipstick were inspired by Supreme Court Justice Sonia Sotomayor. Sotomayor was the first Latina to sit on the Supreme Court bench. Like AOC, she is a Puerto Rican from the Bronx. Just like many of the other women on this list, AOC looks to the jewelry and personal style of other iconic women from history to drive her forward on her path to success.