The quatrefoil symbol has existed for millennia, and has long been used to decorate buildings, homewares, jewelry, and more. This timeless symbol was once thought to evoke Christianity or spirituality. Today, many people associate it with good luck. No matter the meaning behind it, quatrefoil jewelry is a luxurious, yet subtle, decorative element that looks gorgeous with any outfit.
What is a quatrefoil?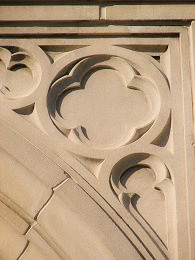 The quatrefoil consists of four circles of the same size, which partially overlap. If you look at classic art, architecture, jewelry, and textiles you'll see many examples of this timeless element. While many of us think of the quatrefoil as European, it has appeared all over the world. It's been seen as far and wide as South America, Asia, and the Middle East.
We still aren't totally sure where this symbol comes from. Most scholars agree that it stems from Islamic art, as this is where most geometric shapes arose. However, there are many examples of buildings featuring this shape that were built hundreds of years before Islam even existed. It's clear that the quatrefoil is very ancient, and has long been used in art and design by many of the world's cultures.
Many people link the quatrefoil with Europe because it was so popular during the Gothic and Renaissance eras. The shape is best known as an architectural feature. Thousands of Gothic buildings feature quatrefoils at the top of an arch. It was also often used at the edges of stained glass windows on stunning cathedrals. As it was so frequently used in the design of ornate buildings, it has earned a reputation as a timeless symbol of decadence.
Ancient meaning and symbolism
The word "quatrefoil" means four leaves. Most would agree that it looks a lot like a flower with four petals, or a four leaf clover. However, not everyone agrees on what the quatrefoil represents. Its meaning has also changed a lot over time.
The Celtics and Christians thought of the shape as an extension of the cross. Like many religious symbols, it represented hope and faith. Some believed that the four points denote the four evangelists of the bible: John, Mark, Matthew and Luke. However, these meanings only came about after architects had already started using the symbol on religious buildings.
Ancient Native Americans believed the shape denotes the holy four corners of the earth. They thought that each point represents north, east, south, and west. There are examples of the quatrefoil in Mesoamerican art that date back as far as 800 BC.
The modern meaning of the quatrefoil
In modern times, the quatrefoil isn't usually thought of as religious. Instead, its modern use stems from Gothic revival. Gothic styles became very popular during the industrial revolution, as many people felt like elegant old-world designs represented better times for Europe.

At the same time as the Gothic revival, many classic books on design were published. One of the most famous was The Grammar of Ornament, by Owen Jones, but there are many more. These books collated symbols and patterns from all around the world. This made it easy for jewelers and designers to flip through pages of designs for new inspiration.
It's likely that the quatrefoil is so popular today because it's pretty, and fairly simple to make. It's also still associated with the decadence and luxury of Gothic art, which many people like. When we see the quatrefoil shape as a pendant, a bracelet charm, or printed on a scarf, it always looks classic and timeless.
However, it's true that the shape also looks like a four leaf clover. For some, it has come to mean good fortune, harmony, and luck. A lot of jewelry in a quatrefoil shape is sold as "four leaf clover jewelry". It often appeals to those looking to wear a subtle good luck charm.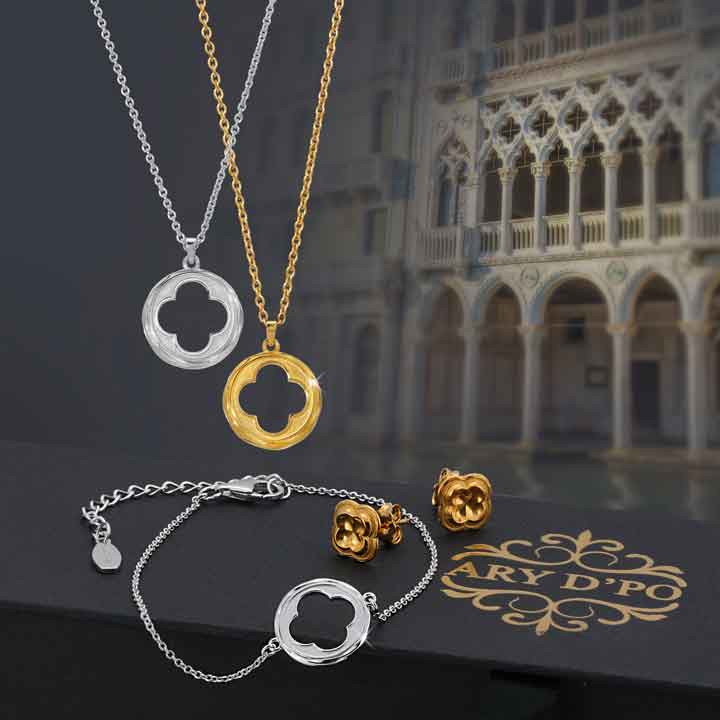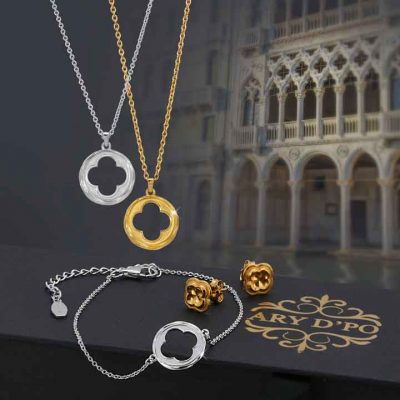 As a luxurious yet simple design, it's easy to see why the quatrefoil shape quickly became popular in jewelry. Brooches and pendants of this shape existed throughout history, and were quite popular in the Victorian era. However, it was in the 1950s that the symbol really started to take hold in jewelry.
Van Cleef & Arpels, the famous French jewelry house, realized that there was a gap in the market for fine daily wear jewelry. They found that many women had lovely jewels for dinner parties and evening events, but not many of them would wear jewelry during the day.
The brand's designers started to create collections that were better for daytime wear. These pieces included cute elements such as turtles, flowers, bows, bunnies, and birds. Of these glamorous yet sweet pieces, the most famous is the Alhambra collection. This was released in 1968, and is heavily based around the quatrefoil symbol. Van Cleef & Arpels earned this shape an image as a key element of fine jewelry.
After Van Cleef & Arpels released the collection, many other luxury brands wanted to start using the quatrefoil in their designs. David Yurman has now copyrighted the name "Venetian Quatrefoil". Louis Vuitton was actually taken to court over their use of the symbol. With brands so possessive, there's no denying that this symbol is in hot demand. In modern jewelry, the quatrefoil will always remain a design staple.
Even though this symbol has existed for centuries, it never looks dated when included in jewelry. It's no wonder that many jewelry designers continue to create stunning quatrefoil jewelry that's adored by women all over the world.
Modern jewelry companies, such as Tiffany & Co and Hermes, have been known to often use the quatrefoil shape in their designs. Some of these collections are based around good luck and good fortune. Others are simply inspired by the design of stunning cities such as Venice.
Alongside these major brands, many smaller jewelry boutiques have used the quatrefoil shape in their designs to represent the four leaf clover. This rarity of nature has been used as a good luck symbol for centuries. ARY D'PO's four leaf clover collection features stud earrings, a pendant, threader earrings, and an elegant chain bracelet. Each design comes in either rhodium or 18 karat gold, plated over .925 sterling silver.
The beauty of the quatrefoil shape is how versatile it is. It can simply be a nod towards timeless European elegance. Or, it can function as a subtle good luck charm, inspired by the four leaf clover. No matter what meaning the designer is looking to portray, the quatrefoil is never over the top. It always gives off a subtly luxurious vibe that many women adore.
You may be thinking of buying quatrefoil jewelry as a gift for a friend or loved one. If so, you may want to think about how it looks like a four leaf clover, and buy it for a friend who needs a little extra luck. Maybe she's feeling nervous for an overseas trip or new job. Or, maybe she's gone through some hard times and hopes to turn things around. No matter the reason, this little charm would be a lovely gift.
A lucky four leaf clover pendant or necklace may be too youthful for many women. That's why, depending on her style, the quatrefoil makes a great alternative. With this symbol, you can show luck, without being too overt. She can subtly wear the piece, and remember the meaning you had in mind when you gave it to her.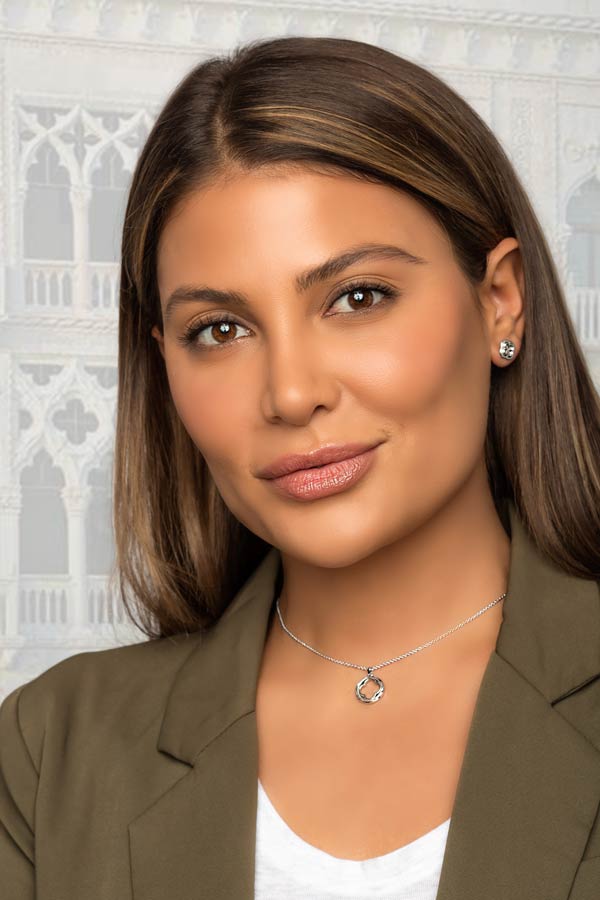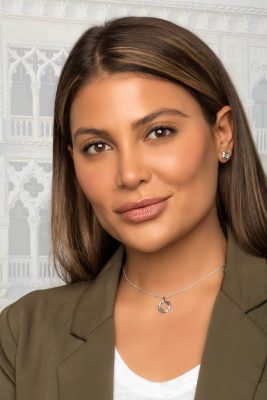 There are many reasons you might choose to buy quatrefoil jewelry for yourself. Being such a simple shape, it works well as daily jewelry. A quatrefoil charm on a simple gold or silver chain bracelet would look great with a stack of bangles. This elegant look would be perfect with a pantsuit and classy heels. You could wear it to work or to a formal lunch. When buying classy quatrefoil pieces, you may want to consider vintage or designer jewelry. Spending a little more will help you fully capture that distinct 1950s Paris look.
The flower-shaped quatrefoil also works well when paired with other springtime pieces. Pastel or brightly colored dresses, a cute sun hat, or classic white sneakers would all look great with quatrefoil stud earrings. Alternatively, a necklace or dangle earrings would look lovely. When paired with simple summertime clothes, the quatrefoil would be perfect to wear to a picnic or brunch. If you're looking for simple jewelry you can wear on a daily basis, look for smaller jewelry brands. These boutiques will have a range of high quality bracelets, necklaces and earrings that will look unique and lovely.
The best thing about modern quatrefoil jewelry is that it's laid back enough for daytime wear, but never appears tacky. It pairs well with casual clothes, but retains an energy of luxury that adds a touch of class to any look.