As you celebrate the anniversary of coming onto the Earth, you want to party in style! If you're having an exciting birthday celebration with all your friends and family, you can get inspired by trends and celebrity looks to make sure your outfit and jewelry are totally on point.
When it's your big day, it's all about you. This gives you a license to dress however you want. Of course, you want to look unique and amazing in all the photos you take. Your birthday is the perfect time to show off who you are with all your favorite pieces.
The best birthday style for you depends on your personality and what activities you have planned to celebrate.
We have some pointers for putting together amazing birthday looks no matter the occasion.
Based on celebrity looks and modern trends, we have many ideas for accessorizing your outfit to look fabulous on the day.
1. Classic cocktail dress
When it comes to birthday outfits, it makes sense for cocktail dresses to be the first mentioned. Iconic and timeless in design, these dresses hit at the knee or below and offer a feminine feel without being too formal. Through the years, we've seen everyone from the Kardashians to the Hadids wearing gorgeous cocktail dresses to celebrity events.
Our favorite celebrity cocktail dress moment this year was Lily-Rose Depp's 21st. Although the Parisian lockdown prevented any partying, she still made sure to look glamorous in a gorgeous cocktail dress. She posted a gorgeous Instagram photo in the lace detailed halterneck dress. She topped off the look with a simple ring and chunky gold hoops, matching red nails, and a warm-toned make-up look. With this look, she encompassed daytime glam.
However, these dresses are great for night time wear too. The lace detail and polka dot print made Lily Rose's dress unique, but other fun potential features include strapless styles or long sleeves. Puff sleeves are a popular fashion trend this season. Get creative with colors, textures, and pair it with some fun heels for a lowkey glam birthday look that still feels really special.
2. Sweet mini dress
Although a cocktail dress is the birthday staple, mini dresses are a close second. Being a short dress, these are often in a more sexy or casual style – perfect for if you're celebrating your birthday for a night out clubbing.
However, with the right styling, mini dresses can be great for a range of occasions and weather. If you want to wear a mini dress in winter or fall, you can pair the dress with tights, ankle boots, and a denim or leather jacket. For a summer birthday look, showcase your long legs with platform sandals or classy heels.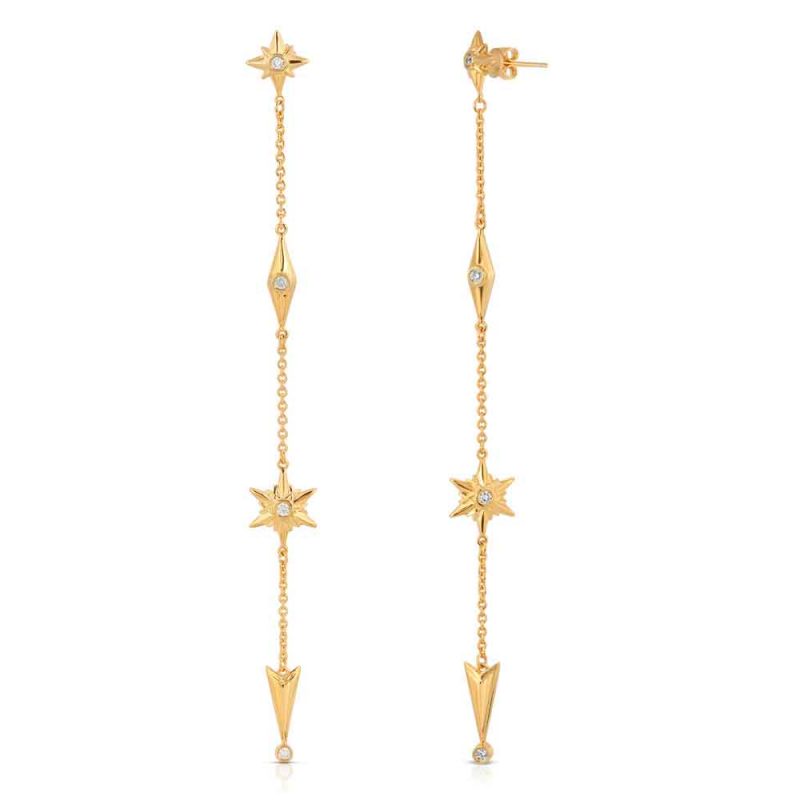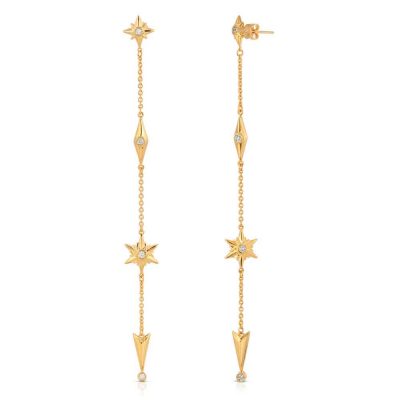 You can dress the mini up or down with accessories. For a more formal event, go for long drop earrings. For a night out, hoops are a fun and casual choice. Bracelets, bangles and layered necklaces add to the confident, youthful vibe of a mini dress.
One of our favorite celebrity examples of a mini dress look is model Gigi Hadid's monochrome outfit for her 23rd birthday this year. At her gold themed party, she rocked a gold Versace mini dress and accessorized with gold nails, eye makeup, accessories, and clear Louboutin heels. Her earrings were gold diamond, and she finished the look with dainty rings. The overall effect was a bold statement that still felt feminine and fresh.
For your birthday party, take a (gold) leaf out of Gigi Hadid's book. Don't be afraid to go bold and confident for your big day.
3. Fresh jumpsuit
The jumpsuit is a modern and exciting idea for a birthday outfit. Just ask Kylie Jenner, who wore a tight fitting jumpsuit covered in 70,000 pink sequins to her own 21st birthday party in 2018. The mood of a jumpsuit varies depending on its material and what you choose to accessorize with.
For a wild night out on the town, consider bright hues like gold, pink, silver, purple or even animal print. Leather is also a popular choice for bold clubbing looks. Cinch your waist with a belt and add strappy heels to the look to lengthen your legs. This look is amazing when finished with artistic statement jewelry, big hoop earrings, stacked rings, or a trendy chain necklace.
For a daytime party such as brunch or a barbeque, opt for a cotton, linen or denim jumpsuit. Understated colors such as charcoal, navy and cream are timeless. This style looks great with a crossbody or tote bag, floppy sun hat, and your favorite subtle jewelry. This is a beautiful and fresh outfit for a birthday spent in the sunshine with your closest friends and family.
4. Cute co-ord set
Coordinated sets have been having a serious moment these past few years. They are an easy way to look put together and polished if you want to break away from the classic dress. There are so many options to choose from. A matching blazer and skirt combo can serve schoolgirl chic, or a pastel miniskirt and top is a gorgeous daytime look for a cafe date.
This year, celebrity it-girl and singer Dua Lipa spent her 25th birthday in a Supriya Lele orange check coordinated set. This beautiful look came from the brand's spring/summer 2020 collection. The crop top features a sari inspired one shoulder design top underneath a matching bralette. The matching skirt is made of sheer mesh. She paired the look with dainty earrings and a range of eclectic silver rings. The overall look was sunny and warm – a perfect summer birthday style.
If you go for a co-ord look for your birthday, consider the event. Flowing pants with a matching crop top are a bohemian and laid back look for a casual birthday do. Add to the look with a beaded necklace and stack up your favorite rings a la Dua Lipa. For a birthday dinner, a matching skirt and blouse can be fun. This is a classic look which is best accentuated with a cute handbag and your favorite pendant and stud earrings.
5. Bold suit
If you're a through and through city girl wanting to look metropolitan chic on your birthday, don't be afraid to make a statement with a bold suit. This is the perfect look if you're a lady who loves to make an impact, and will go down a treat for a birthday dinner or drinks at a classy cocktail bar.
To keep it casual and make it clear that this is a celebration day, go for a bright color. Pink, red or purple are bold and powerful choices. To keep the outfit feminine, you can forgo a shirt underneath and either wear a lace bralette or nothing at all. If you decide to go sans shirt Cara Delivigne and Kim Kardashian style, make sure to use double sided tape to hold the jacket in place.
Complete the look with a matching clutch, a bright lipstick, and a long necklace. Layering a choker and a couple of chains also looks great. This is a strong look, amazingly unique and powerful for your big birthday celebration.