Whether they're a family member or you met them in school, college, or work, you've chosen your absolute favorite gals to be by your side for the walk down the aisle. They've been there for the engagement party and organized your bachelorette night, not to mention all the amazing ways they've stood by you over the course of your friendship.
Bridesmaids' gifts such as jewelry, loungewear or homewares are the classic way to show your appreciation and love for your ladies throughout your wedding weekend.
When you select your bridesmaids' gifts, make sure you take note of what's on trend this year.
Something seasonal, in your wedding colors, or personalized are classic options. Working in her initials or the date of the wedding will help to remind her of how fun and exciting your big day was. It's also always a good rule of thumb to give your bridesmaid something she can use on the big day but enjoy using later too.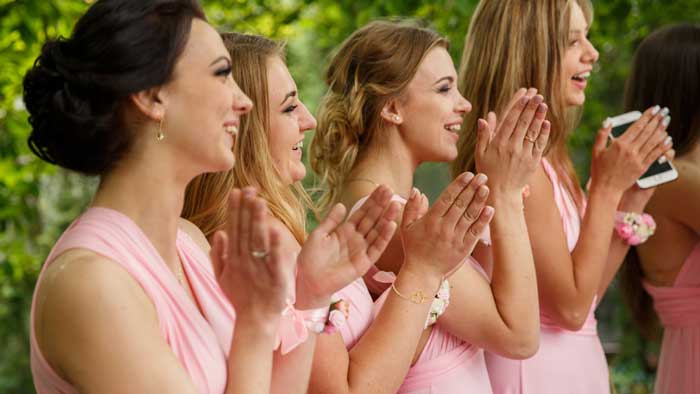 From pajamas to earrings to wine glasses, we've rounded up the best bridesmaids' gifts for your wedding.
1. A comfortable robe
Spending the morning together with your closest friends, sipping on bubbly, and getting your hair and makeup perfect for the main event is one of the most exciting parts of a wedding day. The hours you spend with your crew getting ready are always a special time. So why not do it in style?
Often, brides will provide their team of girls with matching or color coordinated robes for the hours spent prepping before the ceremony. Go for a feminine, silky gown that will look perfect in the getting-ready photos. It's a nice touch to personalize the robes with their names on the back. Not only do robes look beautiful on the day, but they also make a great bridesmaid gift. One that the girls can use time and time again at home.
2. Pretty pajamas
If you live somewhere where a wedding day robe might be a little too chilly for the climate, or you just want to do something different, think about putting a fresh spin on tradition with some fun bridal pajamas instead.
You can opt for a range of designs, materials and colors from girly satin short sets to cozy velvet ensembles. Once again, go for coordinating colors and personalize with the wedding date and the bridesmaids' names and initials.
3. Wine glasses
For many women, one of their favorite ways to bond with their friends is evenings spent gossiping and laughing over a bottle of wine. If this sounds right up you and your girls' alley, then what better way to commemorate your friendship and wedding weekend with some lovely wine glasses.
To match the cheery tone of your wedding weekend, champagne glasses are an excellent choice. You have many options: the classic flute, modern stemless design, the wide-mouthed look, a universal glass or a white wine variety. Look for something special, elegant and timeless, perhaps incorporating crystal or silver plating. Whatever design you go for, you can personalize the piece with each bridesmaid's initials and/or the date of the wedding. With the unique details, she will always remember how much fun she had on the day she got them.
4. Earrings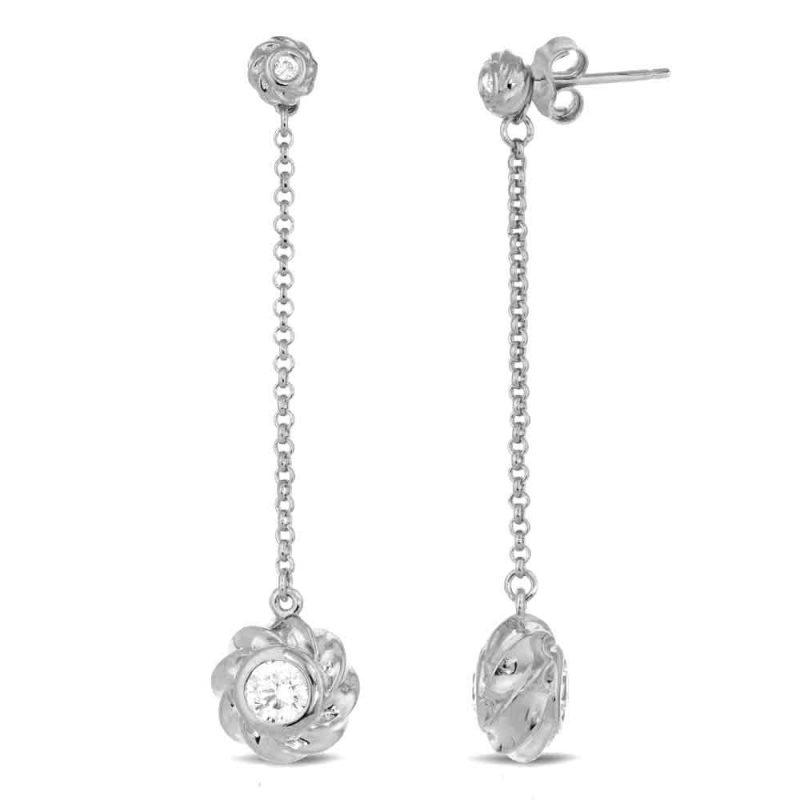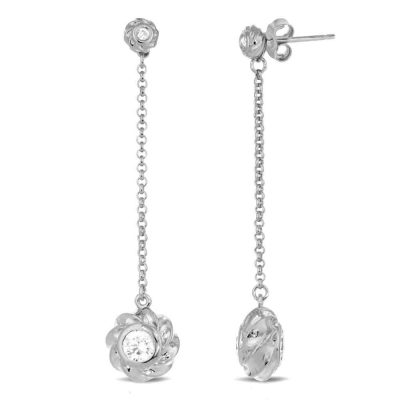 When picking out the accessories to go with your bridesmaid dresses, consider including special jewelry such as studs or drop earrings. Not only will the earrings appear beautiful and create a harmonious, matching look in wedding photos but, if chosen wisely, will make a cherished bridesmaids' gift.
To make sure the earrings fit the taste of all of your bridesmaids, go for something versatile and simplistic. Rhodium or gold plated jewelry, high quality timeless pieces, and designer jewelry are bound to go down a treat. While you can go for trendy and fashion jewelry, splurging a little more will make these a gift for your girls to hold onto for years. Special earrings will always remind your bridesmaids of this momentous day in your friendship.
5. A personalized necklace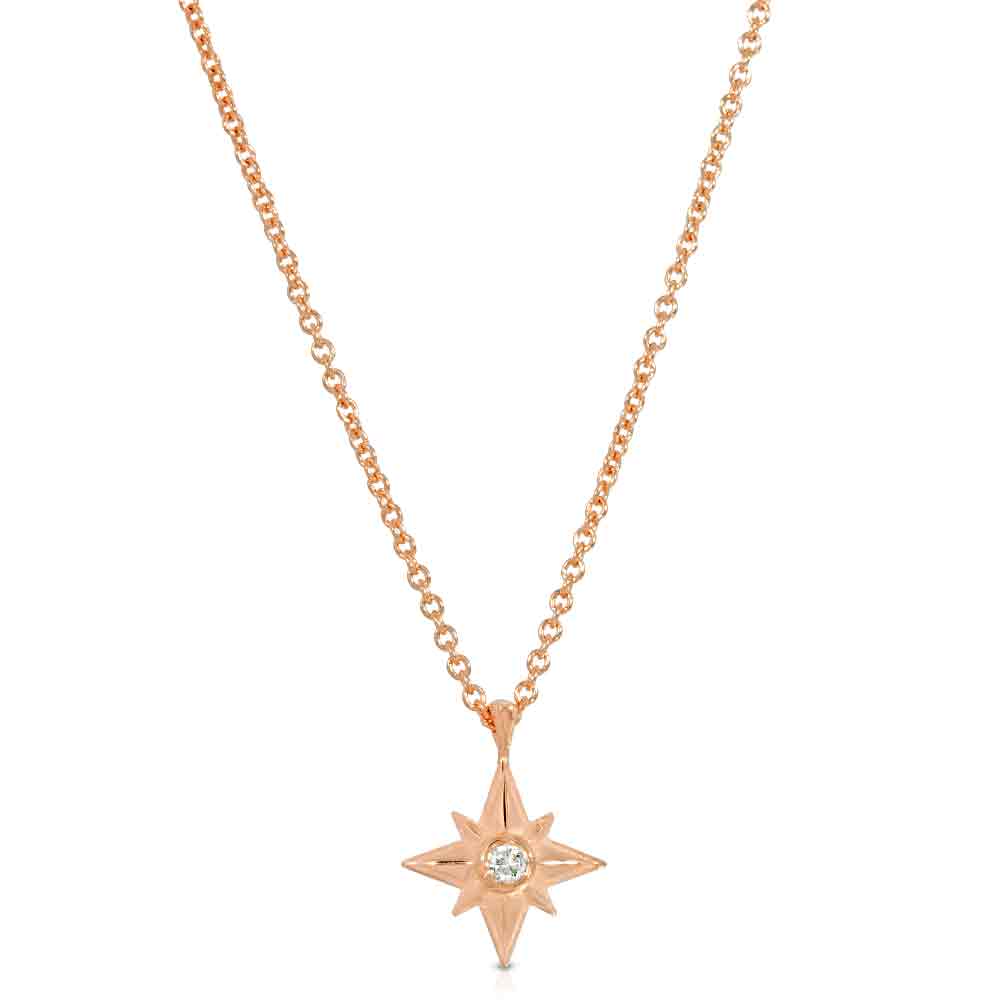 There are a few reasons you might want to lean away from earrings as your bridesmaid jewelry. Not everyone has their ears pierced or likes wearing earrings. Maybe you want a neutral, sans-jewelry look for your bridesmaids. Whatever the reason, a special necklace can make a lovely alternative.
Necklaces are easier to personalize than earrings, so you have a few options for making them special for your ladies. Monogrammed necklaces are a sweet choice, with each girl's initials as a pendant. Necklaces with a gold, silver, or rose gold charm of their first name in script are also a youthful and trendy jewelry choice.
If you don't think your bridesmaids would want necklaces featuring their names directly, you could go for pendants of their birthstone, or the stone for the month of the wedding. This is a subtle but beautiful personalization any woman is sure to love.
If you love all of the unique personalities in your friend group and you guys consider yourselves to be quite spiritual, another option is astrology sign necklaces. A thin gold or silver chain pendant with each woman's star sign's symbol, constellation or associated animal are a fun and sweet choice of jewelry. It is perfect for showing your love of your friends' zany personalities.
6. Makeup
If you've got a feminine friend circle full of girls who love getting dolled up, treat them to some high-end makeup. If you know that your friends love getting glam, this will be an awesome gift for them.
Go for fun, fresh, colorful products. Skin shade and texture matching can be a serious challenge, so most makeup enthusiasts prefer to do it themselves. Foundation isn't that exciting as a gift anyway. Lipstick is nice but the shade needs to be unique for everyone.
So, in general, eyeshadow palettes take the cake as the perfect makeup gift. These are usually long-lasting, beautiful to look at, have a lovely shade for everyone's style. And they are gorgeously packaged to provide the ultimate out-of-box experience. Work some of the shades into your wedding day makeup look, but allow them to keep the palette afterwards as a token of your love for them.
7. A tote bag full of goodies
If you're stuck trying to decide the perfect bridesmaid gift that works for all the unique members of your crew, consider making up a customized gift set, presented together in a lovely tote bag. This can be a great option when you have many bridesmaids with different preferences and personalities. It allows you to add a little something for everyone.
Choose a special tote bag – think hand-dyed, locally made, or organic fabric. You can fill it with a sweet selection of tokens that add together to the value of a bigger present. You have so many options, such as hand creams, lip balms, bath bombs, face masks, jade rollers, lip glosses, chocolates, or anything else you think the girls might fancy.
The bag itself will be a great for sustainable shopping or throwing everything in to run weekend errands. Consider color coordinating the tote and its contents with the wedding colors for a streamlined, cohesive effect.