You've dusted off your resume, crafted a beautiful cover letter, filled out the application, and now you've landed an interview for an awesome job. That alone deserves congratulations! Even getting through the screening process is a big step in the right direction. Now that you've got your foot in the door, you need to think about how to make the most out of your interview slot and seal the deal. With confidence, skillful answers and a polished appearance, right down to the accessories and jewelry, you'll have them dying to hire you.
It may be shallow, but the reality is that your physical appearance makes a big difference in how your interviewer perceives you. HR research indicates that a woman's appearance is the third most important factor in a job interview, as opposed to the ninth most important factor for men. Yes, it's a double standard – but you can use this knowledge to get to the top. With this fact in mind, it's crucial that you create the perfect outfit to wow your interviewer.
When it comes to putting together a job interview look, you can't forget about your accessories. Jewelry can't be forgotten – it's a key way to look polished, put together, and perfectly professional. From dainty studs to artistic statement jewelry, each piece you wear sends a different message.
How To Create The Perfect Outfit With The Right Jewelry For Your Job Interview
Before crafting your amazing interview outfit, you need to consider what sort of job you're interviewing for. There will be some differences in how you dress for a corporate job as opposed to how you might dress for a position at an art gallery.
However, despite the industry variations, the most important trait to convey for a job interview is professionalism. It's always a good rule of thumb to think 'less is more'. It's easier to let your skills and strengths shine through when you look tidy, sleek, and are dressed in neutral colors.
When you put together your outfit, think about how you can make yourself look expensive. This isn't always about how much the item actually cost you, but the energy it conveys. You want to appear valuable. Making sure all the items you wear are tailored and perfectly fitting is an easy, inexpensive way to look your best. Try to wear high quality materials such as wool or silk, and for jewelry, opt for classic gold or silver.
For most jobs, a plain blouse in a fabric such as chiffon or silk paired with dress pants or a pencil skirt is the ideal outfit. Pair these items with simple pumps, a few tasteful accessories, and a blazer or wool coat if you need the extra layer, and you'll be good to go.
Accessorizing Your Job Interview Outfit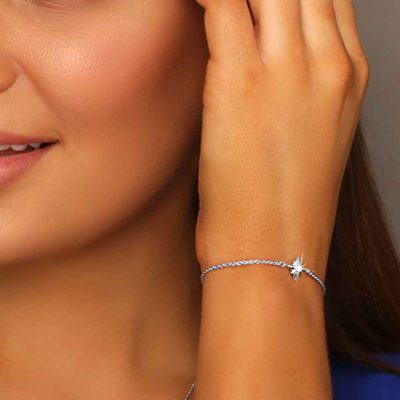 So, you've picked out your flattering and understated interview clothes – perfect. However, the details you add to your job interview outfit can make or break the look. Just like with clothing, when it comes to accessories, less is more. 'Simple, sleek, professional' should be the mantra in your head when you pick out the accessories for your outfit.
If you bring a briefcase of work samples or a handbag with you, aim for something lowkey and neutral colored. If you can, have your bag match your shoes: black shoes with a black bag, brown shoes with a brown bag.
Have tidy, neatly manicured nails which aren't too long. Keep your hair and makeup pretty and simple. Long hair is best away from the face, styled in an updo. Perfume is often overlooked, but spritzing yourself with something expensive and special is an underrated method for boosting your self-confidence, which is crucial for interview success. Just don't go overboard – one or two sprays is more than enough.
Accessories And Jewelry To Avoid
There are certain accessories and jewelry best left at home on the day of the interview. Never wear a hat of any kind to a job interview. Casual shoes such as sandals or sneakers will also make the wrong impression.
Never go for accessories or jewelry that you don't feel comfortable wearing at your job interview. While it's good to dress quite conservatively, remember that if you dress in stiff and formal clothes that are very far from your normal dress, you'll feel unnatural and awkward.
The Best Jewelry For A Job Interview Look
Wearing the right jewelry at your job interview is a beautiful way to set yourself apart from other candidates. It's best to go for high quality jewelry, such as designer jewelry or rhodium and gold plated pieces. Small earrings are a safe choice, and then one or two other simple pieces of jewelry that you like. When carefully selected, your jewelry can help you to come off as polished and elegant.
When choosing earrings, studs are your safest option. Gold, silver, pearl, or a neutral gemstone such as diamonds are a lovely way to frame the face. If you prefer, small silver or gold hoops are good, but don't go too big. Dangly or drop earrings are usually not the best idea, as they may move around and distract from what you're saying.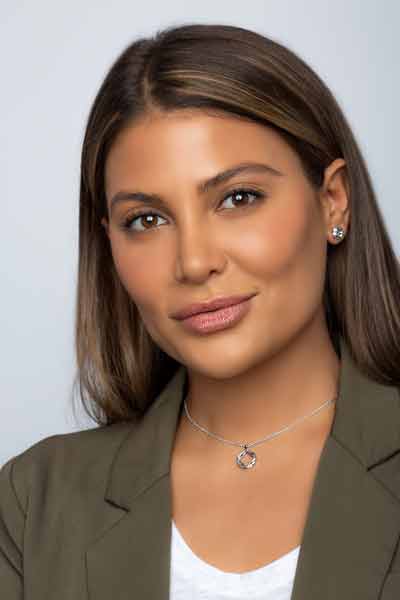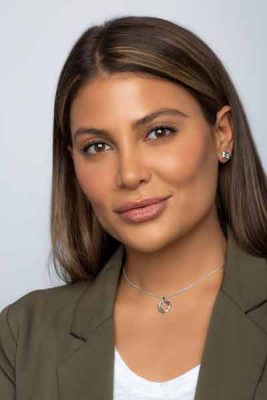 If you choose a necklace, go for one classic necklace such as an understated pendant, chain, or subtle string of pearls. Although it is trendy to layer necklaces, don't do this for a job interview. Let your one, high quality necklace take center stage.
Just as you shouldn't layer necklaces, don't wear a stack of bracelets. Beads, leather wraps, or multiple bangles are too casual. Opt for an elegant chain bracelet of silver or gold, or a simple metal band. A nice watch is also a classy look.
As for rings, select your high quality rings that hold meaning to you. An engagement or wedding ring is a perfect choice. If you want to wear more, avoid anything bold or flashy, and refrain from stacking them up. A Claddagh ring, class ring or sorority ring are nice subtle choices which also show a little bit about who you are without being over the top.
Play It Safe
Remember that it's best to play it safe at the interview, even if the industry typically allows for more. Once you get the job, you can see what other people in your workplace wear on a daily basis and use this as a guide. However, for a job interview it's best to keep things minimal and sophisticated to let your skills take the spotlight. With an elegant and carefully considered interview look to accompany your amazing skills, you'll be on track for securing the job of your dreams.