Happy Mother's Day!
Since the beginning of storytelling and the creation of legends, the Earth and nature have been viewed as maternal. Motherhood and creation are synonymous, synchronized, and working together to shape the world around us, birthing miracles and developing wonders all to make our lives and our actualities easier. But what can we, the products of the continuity of existence, do for our composers?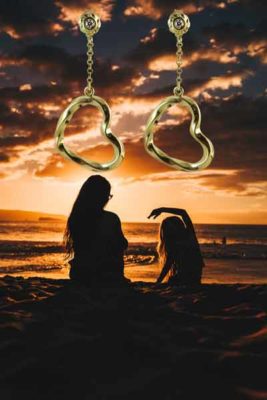 Art, life, and love have always seemed to be part of the same spectrum, ebbing and flowing like the waves of the beautiful oceans that surround us. Our stunning planet has been personified into the figure of an artist and a mother: thoughtful, loving, and kind, providing for all of us, and unconditionally being there for us.
Here at ARY D'PO we view art and motherhood as two sides of the same coin, seeing how parental and protective an artist feels of their art, we can only try to fathom the level of care a mother provides for her child. So we, the children of our mothers and the children of the Earth must reverse the roles – we must be protective and caring of our creators and kind to our brothers and sisters.
Wishing you a safe and merry Mother's Day weekend!