The festive season is upon us, and the year is coming to an end. It's time to look back on some of the best fashion events of the year. Namely, the fashion week runway shows of New York, London, Milan and Paris. Happening twice a year, for fall/winter in February and spring/summer in September, the fashion capitals' shows are an exciting time to see what amazing designs the high end fashion houses have concocted. These sophisticated and artistic statement events shape the future of trends and style for the coming year.
Despite a series of cancelled events and limits imposed by social distancing rules, the internet has kept us well connected. Fashion houses have got creative with ways to present their works digitally. The pandemic has actually allowed for an influx of creativity and innovation when it comes to presenting high fashion to the masses. We've been lucky enough to be able to watch carefully thought out livestreams of many fashion shows.
In this post, we look back on the "big four" fashion events of 2020, and how they impacted clothing and jewelry trends this year.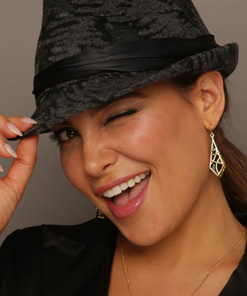 Fall/Winter Shows
In February, models wearing the stunning creations of the world's top designers hit the runways to show off fashion trends for the cooler seasons. This year, we saw blanket dressing in the form of warm and soft shawls and stoles. Polished leather blazers, thigh high boots, skirt-suit combos and thick gold jewelry such as chain necklaces and tubular earrings were other favorite winter trends.
New York Fashion Week
New York's fashion week, led by Tom Ford, opened the fall/winter fashion shows strong. Due to recent climate change protests, most of the designers found ways to involve sustainable fashion in their work, such as working with deadstock. This year, New York's runway shows featured many dark and dreamy looks, such as leather trench coats, fairytale-esque capes, plunging necklines and thigh high boots.
London Fashion Week
The New York shows had an air of practicality to them. In contrast, the London runways featured clothes for going out, showing off, and having fun. This fall/winter show took classic designs such as timeless suits and party dresses, and added fun twists. We saw oversized garments, metallic fabrics, creative cut-outs, dainty star shaped charms on bracelets or necklaces, and no shortage of sparkles. Jewelry trends were in the same vein, with pearls taking center stage. However, designers put a fun modern spin on this jewelry trend, with items such as pearl adorned hoop earrings.
Milan Fashion Week
Milan's fashion week was shaped by growing concern about the coronavirus. What should have been a jaw dropping Armani runway show was performed in an empty theater with no audience. Even so, top designers prepared a stunning and expectedly Euro-stylish week. Milan was praised for being strong and feminine this year. Designers involved renaissance lines and cuts. They also included warm, calming colors like buttery yellow and burnt orange, plus details such as patchwork and handmade pieces. Fringe trim also made a notable appearance this year.
Paris Fashion Week
This week, coronavirus began truly getting underway. Many designers such as Hedi Slimane of Celine, Saint Laurent's Anthony Vaccarello, and those from Chanel expressed their faith in the rejuvenating experience of getting dressed up. Lots of the looks that stood out at these shows were those that matched the strange energy of the time. Slightly apocalyptic styles came center stage. This included oversized pieces and ethereal sheer textures, like the massive Balmain veil. Boldness, gold and glossy textures were also recurring features.
Spring/Summer Shows
September is the month for each designer to show off their amazing spring/summer looks. However, due to pandemic restrictions, this year's round of shows was a little more subdued than usual. For the spring/summer shows, designers got creative with how to socially distance, or present their looks digitally. Despite the constraints, these shows ignited trends such as burnt or tropical hues and chic and comfy work-from-home clothes. We also saw fresh and casual takes on classic jewelry, such as chokers and layered necklaces.
New York Fashion Week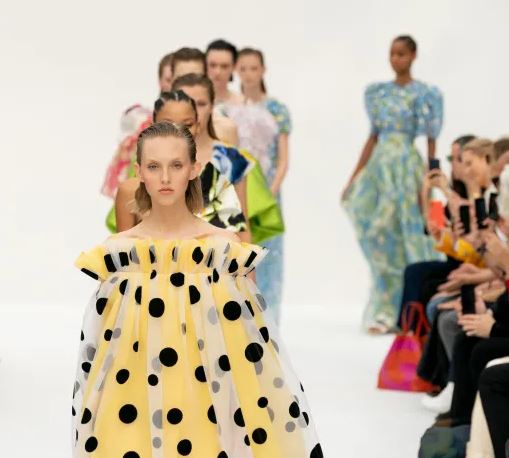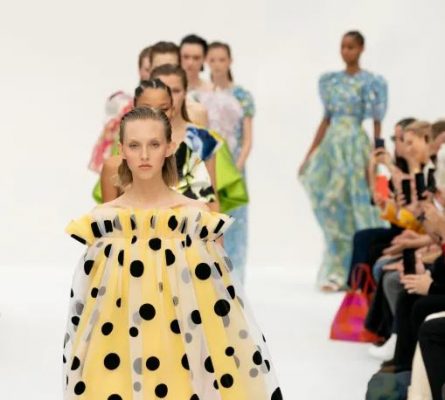 New York fashion week got off to a bright start. Marc Jacobs and Carolina Herrera set the tone for floral print. Tiny florals are out this season, replaced by abstract designs. Many New York houses jumped on the patchwork trend from Milan's fall/winter show. Crochet, beaded jewelry, and lace were worked into several looks. Many designers were influenced by coronavirus, by adding pretty masks or using it for emotional inspiration. For instance, the final show was Tom Ford's brilliant collection, presented via lookbook. This was an "ode to travel", featuring strong animal prints and a bright, tropical color scheme.
London Fashion Week
Like New York, London opted for a blend of physical and digital shows. In these presentations, we saw how the pandemic helped designers reflect and innovate, which resulted in some gorgeous ideas. There were two stand-out moods. The first was a svelte and subtle look which hailed from the 1970s. We saw structured bags, gender neutral clothes, big lapels, flared pants, and crisp shirts. The other notable style had a soft and dreamy vibe, including artistic prints, long and flowing dresses, and stunning embroidered detailing.
Milan Fashion Week
Milan veered away from the comfy, working-from-home style of fashion we saw in the first two weeks. Instead, Italian designers got inspired by the indoor craft trends that emerged during lockdown. Many designers, such as Valentino, worked bohemian crochet into their summer looks. We also saw loud prints, intentional color clashing, exposed bras and many other bold ideas. These served to remind us that, no matter what's going on in the world, fashion can be a fun and much-needed escape.
Paris Fashion Week
Paris designers seemed to have a similar train of thought to those in Milan: high fashion can be a rewarding creative outlet during these tough times. Major French names such as Balmain and Isabel Marant got inspired by the fun and hyper styles of the 1980s. We saw an array of huge shoulder pads, bubble hems, big hair, and metallic shimmers. The lace and crochet trends of the other shows carried on here, adorned with layered necklaces and tiny charms. These trends are a light and feminine fashion idea to bring into summer 2021.
Paris ended the final fashion show of the year on the light, bright and fun note we all needed. 2021 fashion shows likely won't be so restricted by the pandemic. However, hopefully some of this year's creativity and innovation will stay strong and continue to shape the sartorial world.