When we buy jewelry, we typically go for designer jewelry, or very cheap costume jewelry pieces. Fine and pricey jewelry from major jewelry labels is made to last and great for special occasions. And at the mall, we can find cheap and trendy necklaces and earrings. However, these aren't your only options. Buying artistic inspired jewelry from small businesses and jewelry boutiques has many benefits. You'll be supporting creative artists, and getting a unique piece of jewelry which is purely designed with beauty and meaning in mind.
Jewelry is a type of art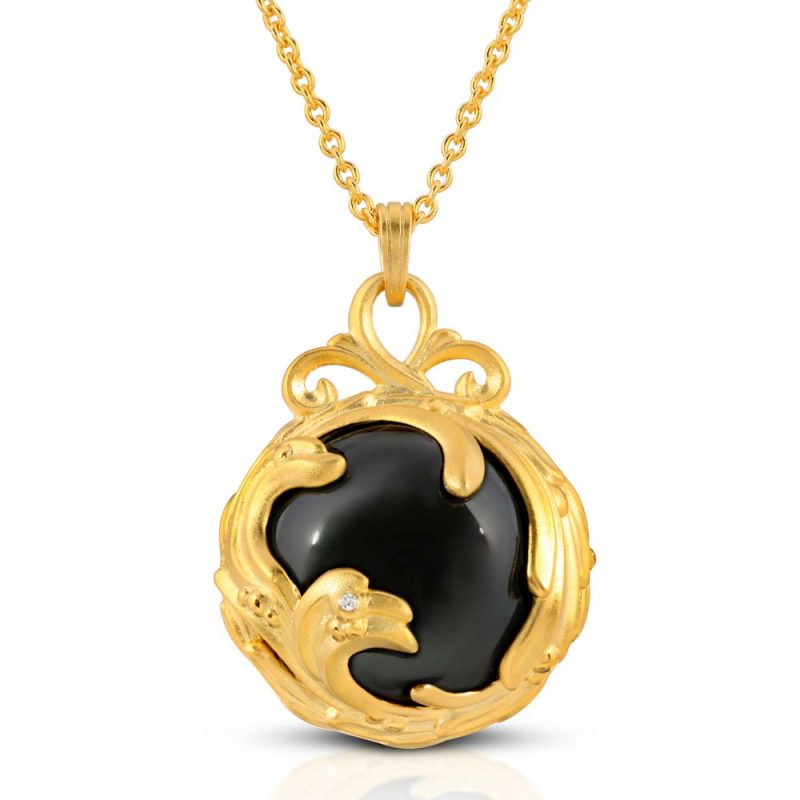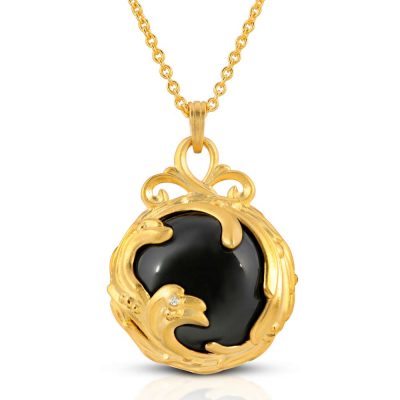 We often think of jewelry as a part of the fashion world. And this is true: many jewelry trends are taken straight from the glamorous runways of Paris and Milan. But, there's a case to be made that jewelry is often more closely linked to art than to fashion. There's no denying that jewelry, especially pieces designed by a passionate creator, hold much of the same beauty as pieces of artwork.
Art is often defined as something that is to be treasured, and that evokes emotion. Most jewelry, especially carefully crafted pieces, meet this definition. The word "art" is derived from the Latin word "ars", which means art, skill, or craft. Committed to skill and detail, jewelers are certainly a type of craftsperson.
They turn precious materials into tiny pieces of art, which are often given as a precious gift to someone you love.. When you give jewelry as a gift to mark special times such as graduations and other life milestones, it attaches a real element of magic to the piece.
Why to buy artistic inspired jewelry
From the enhanced meaning, to the ethical benefits, to supporting passionate small businesses, there are many great reasons to buy artistic inspired jewelry.
1. These pieces radiate loving energy
Artistic jewelry isn't mocked up by a big team of designers who are mostly concerned with making money. When you buy from small boutiques, each piece is designed and shaped by someone who considers jewelry to be their deepest passion. Jewelers and makers consider their creations to be an artform, and infuse love into each piece they create.
It takes many long hours to design and produce a piece of artistic inspired jewelry. Every necklace, bracelet and earring is designed with a focus on beauty, symbolism and meaning. The feelings of love that go into the design of the peace will always stay attached to it, and make it radiate the love with which it was designed.
When you buy a necklace from an artist or small jewelry boutique, you will be getting a piece of jewelry that is very different to anything you might find at the mall. Even if the item you buy is part of a series, there won't be many pieces that are the same. You will be one of very few people in the world with that piece. This makes it perfect for if you're looking for eye catching jewelry, that will grab the attention of others.
This is even more significant if you're buying this jewelry as a gift for someone else. While anyone would be pleased to receive any type of lovely jewelry, there's something magic about less common pieces.
Artistic jewelry does add a layer of charm to the gift that other types of jewelry just don't possess. It shows that you've made the effort to choose something highly distinct, and this gives it more meaning.
3. It's a more ethical choice
Some large jewelry brands often use materials and factory labor which are cheap, but not ethical. When you look into where these huge brands source their material, they often won't be able to give you a straight answer. Or, they may claim to be ethical but not be able to prove it.
Buying from artistic minded jewelers and small businesses is not the same. These people are so passionate about their work, and often go the extra mile to make sure all their materials and labor are 100% moral.
When you buy jewelry from such brands, you know that the piece has been made from fine materials and by someone who is fairly paid. Workers at small businesses are also often more upfront about their supply chain than huge jewelry brands. When you know where the pieces come from, it can give you peace of mind.
4. Artistic jewelry is often good value for money
Many necklaces, rings and other pieces of jewelry can be found for very cheap. But they often don't last very long. These pieces are trendy and pretty, but aren't made for long term wear and are prone to damage, such as scratches or bending out of shape.
When it comes to artistic jewelry, the artist puts a lot of effort into getting all the details right. They will consider the materials they use with utmost care. Most artistic jewelry is made from high quality metals like sterling silver, or gold and rhodium plating. The time, resources and energy that go into these creations mean that they often last for years. This is often even longer when cared for correctly.
Artists and small businesses are also inclined to make sure their customer service is perfect. So, if a bracelet's clasp breaks soon after purchase – contact them about it! They want to be proud of their work and will usually be happy to replace it for you.
Types of artistic inspired jewelry
When you choose to buy artful jewelry, you will find many techniques and materials that you don't see everyday. These make every piece far more unique and special than what you might find in major stores.
They also often get inspired by art styles from history, around the world, or the works of other artists. Artistic jewelers are always interested in creating types of jewelry that stand apart from the masses.
If you want to buy a truly unique piece, here are some main types of jewelry to look out for:
1. Artistic jewelry with a story
Many artists will use their jewelry creations as a way to express themselves. Or, it could be a means of telling the world about their background, culture, or something they have gone through in their life.
For instance, some artistic jewelers may use images from Greek and Roman myths in their designs. Others may be inspired by the beautiful gifts from nature and the world around us. They may work the shapes of leaves, flowers or animals into their pendants, rings or earrings.
Another popular area of symbolism that is seen in artistic jewelry is to do with the night sky. Many artists will work the moon, stars and planets into their pieces. These symbols are often connected with faith, spirituality, and feeling at one with the earth.
Independent artists and small business owners will often be happy to discuss their thoughts and be happy to show you how the piece is unique. They love to share details of their process. Knowing the story and vision behind each ring, necklace or earrings you buy is a great way to connect with the energy the artist put into the piece.
2. Artistic jewelry inspired by other artists
If you're interested in any type of art and design including art deco, art nouveau, rococo, pop art, you will be able to find jewelry that goes with this style. A lot of artistic jewelry will draw on the work of famous jeweler/artists such as Salvador Dali and Pablo Picasso.
If you appreciate the stunning style and technique of a certain artist or period of art, it's likely that you can find pieces inspired by this. Most small business jewelers and artists are highly artistic. Many of their pieces will draw on major works from history.
3. Unique colors, textures and other design elements
If you want to buy your next piece of jewelry from an artist or boutique, explore their creative designs! These types of jewelers are first and foremost artists. They likely infuse unique design elements, colors, materials and shapes into their jewelry that you just don't see at the major chain stores.
If you're buying from a jeweler online, read their website's 'About' or "Our Story" page to get a feel for why they made the design decisions they did. If you're buying from them in person, have a chat with them about what drives them and why they chose these unique elements.
They might make pieces from glass, wood, or rare metals. Maybe they used a gemstone only found in their local area. Or, maybe they used a rare painting technique they learned on a trip overseas.
When you buy jewelry from small businesses and artists, they will often go out of their way to make it look distinct from any jewelry you have ever seen before. There are almost no limits to the fusion between art and jewelry. You will be surprised by the inspiration which creatives and artists find and make use of in their stunning artistic pieces.