Every woman has that one statement piece that she likes to pull out of her jewelry box every now and then for a special occasion or use to top off and compliment the perfect wardrobe for the day. The choice of what jewelry we pair together can make or break a wardrobe choice. Yet jewelry is not just an accessory in a women's wardrobe, it is an asset, and a form of self-expression. Jewelry gives you confidence and reflects your personality. It is very much a part of your life.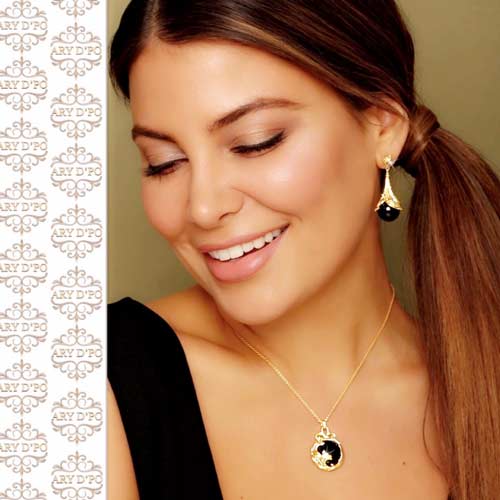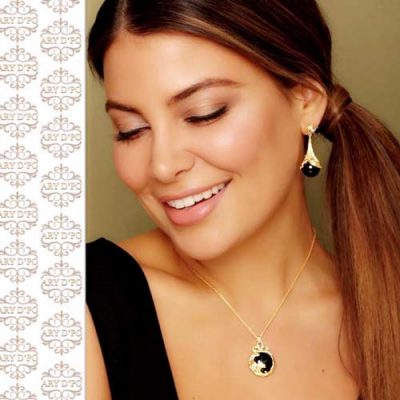 The style, color, and even the size of what we choose to wear is a personal choice that gives us the ability to silently communicate who we are and allows other individuals to take a deeper look into our personality. Often times when shopping for a new piece, we find that it sparks something deep inside and speaks to us. However, with all the many confusing choices that are out there, it can make finding that right piece a daunting task for any woman. We wanted to pass along few tips that will help keep you focused on making the right choice.
Define Your Style
Sometimes a beautiful necklace is just that. It doesn't necessarily mean that it is the right piece for you. Start with understanding what you feel comfortable wearing and if it compliments you. Some women prefer bold choices that are designed to speak for themselves through the color or size of the stones and beads. Others often choose simpler, sleeker pieces that define a more sedated, classic expression. Whatever defines you, it is important to select something that matches your personal style and the occasion that you are intending to wear this for. Let the piece you choose reflect your sense of fashion to everyone around you.
Consider Your Wardrobe
Not every piece of jewelry pairs with the multitude of outfits that you have in your closet. It is important with neck-pieces that you consider the neckline of the outfit you're wearing. All types of neck-pieces do not go well with all necklines. For instance, with the weather turning cooler, if opt for a turtleneck, you should choose a long chain or a pendant. For example, the ARY D'PO Enamel on Gold Pendant-Necklace would look gorgeous on a simple black turtleneck. A strapless dress or top should be paired with a layered choker, while a scoop neck should be worn with a short pendant that has greater volume. If you are confused about your neckline, you can always choose a simpler smaller piece like ARY D'PO Twisted Orb Necklace, that provides just the right accent you are looking for.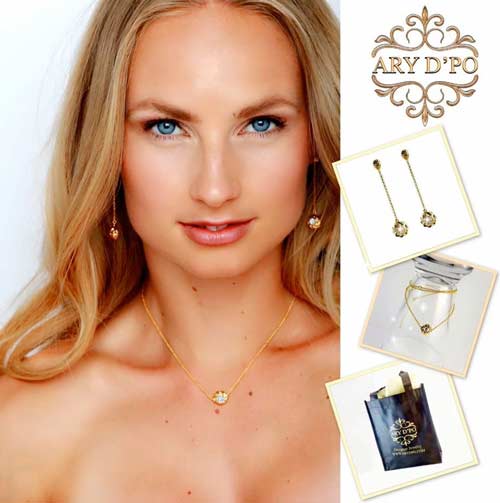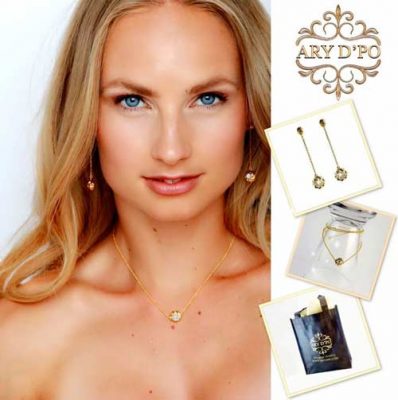 No matter the choice, the occasion matters. You wouldn't walk into the office wearing something large and fancy that is meant to be worn at a gala. The best advice is to define the occasion and then choose the appropriate jewelry.
Simplicity Is Always Key
Wearing too much jewelry can lead to a wardrobe disaster. While the quantity of pieces is not relevant, it is always best to focus on what defines your personal style. If you are wearing a large statement neck-piece, stay simple with what you are wearing on your ears. In reverse, if you're sporting beautiful, large, dangling, or expressive earrings, then keep your neck-piece in the small locket or pendant style. Depending on the earrings a neck-piece may not be needed at all!
Mix and Match
It takes a strong sense of style to do this as mixing and matching the right jewelry is an art. Styling your outfit with the appropriate number of pieces and styles can create the most stunning and expressive looks that truly define who you are. While not all jewelry is meant to be mixed in with others, having a keen eye and keeping up with fashion trends will help lead you in the right direction. Remember there is no harm in experimentation!
Reflect Who You Are
Jewelry is a personal choice. No matter what you wear as long as it reflects who you are, that is the key to success. Know what inspires you and let your jewelry become the self-expression that defines who you are. When you are looking for that piece let us help you find your inspiration.
ARY D'PO finds its inspiration in art and nature. Each of our designs reflects our love for what we do and our mission to bring joy to anyone who wears our jewelry. Our pieces are delicately crafted and packed beautifully to deliver positive energy and enjoyable experience. Featuring a wide range of designs, they are crafted for the person that not only sees the piece for its own beauty but also sees beyond the jewelry into the art within.